Crayon drawings created by children living in Syria depict images of devastation and turmoil.
Dean Rice, chief of staff to Knox County Mayor Tim Burchett and advisory board member for the Washington D.C.-based Syrian Emergency Task Force, flipped through a few of the drawings that he acquired two years ago on a trip to Syria.
"I asked the children to draw their 'happy place,'" he said.
The drawings that show families packing bags, bombs going into mosques and abandoned homes are reality for millions of civilians living in Syria in the middle of a civil war.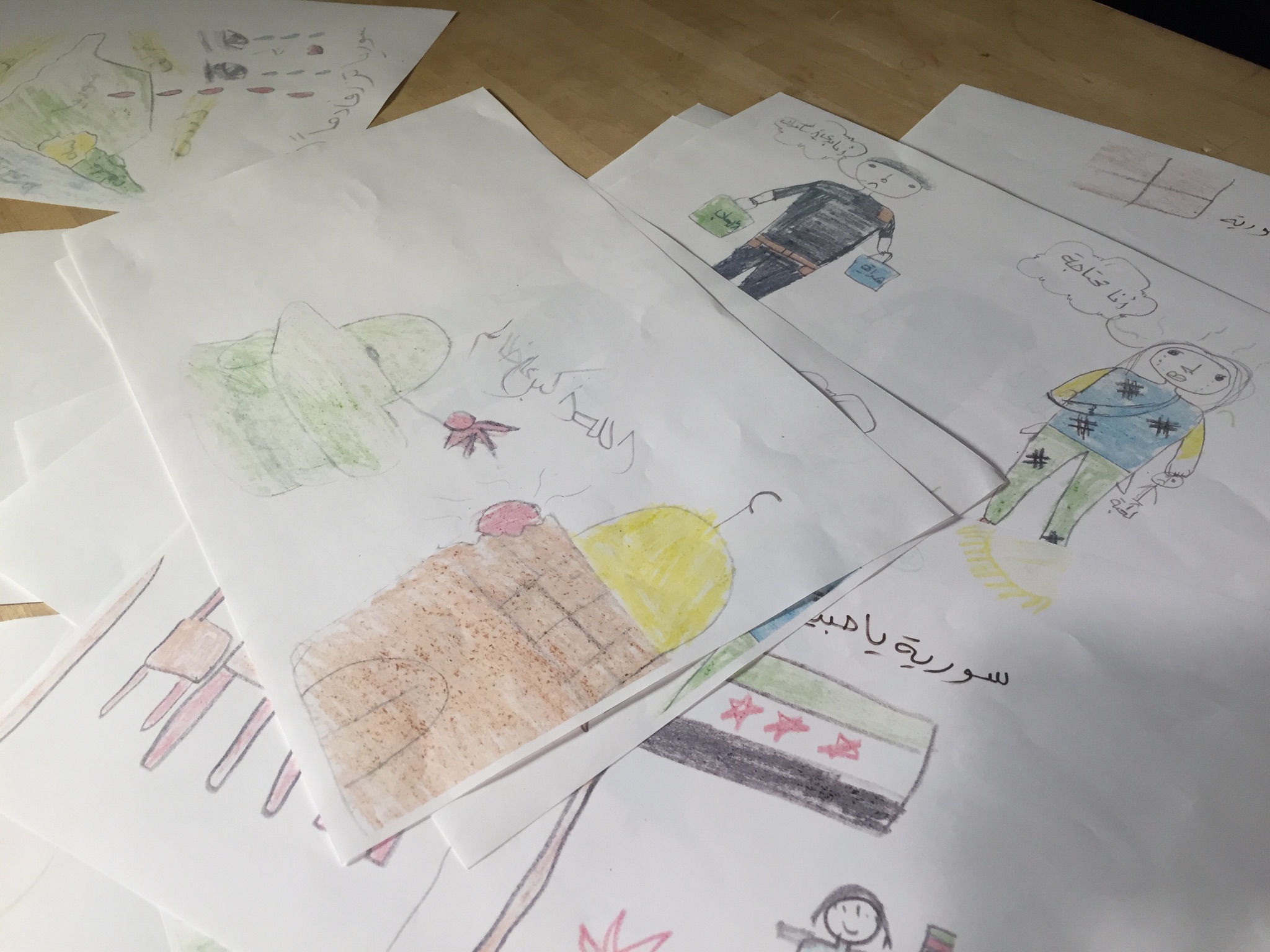 "Until that war ends these refugees can't go home," Rice said.
MORE: U.S. launches cruise missile strike on Syria after chemical weapons attack
He said the most recent video and pictures from a suspected deadly chemical gas attack in Syria this week are heart wrenching.
"The brutality, the butchery, of the Assad regime, what we are seeing now with the Syrian gas can be equaled over and over and over again and it's unfathomable," he said.
Rice said the attacks have gone too far.
"This is genocide, and for the sake of history and our own nation's soul we need to help it stop," he said.
Rice's friend, Dr. Jaber Hassan is a doctor in Maryville who used to call Syria home.
"It's heartbreaking for me to see the effort to stop the war and to serve these people go in vain because more attacks keep happening," Hassan said.
He said specifically, the Syrian gas attacks are horrifying.
"It's just unbearable," he said.
Hassan developed a protocol for first responders in Syria to handle a Syrian gas attack several years ago.
"He's hiding much more than he's already used," Hassan said about the Assad regime using the toxic gas. "The red lines are being crisscrossed by the regime several times hopefully this is the last time."
Hassan said the only solution to ending the civil war and saving innocent lives is for the fall of the Assad regime. If that happens, he said, its main support group will also fall.
"ISIS will then disappear, believe me ISIS will disappear," he said.
Until then, the images and video are ominous, even those drawn by the hand of a child.