The proposed fiscal year 2018 budget for Knox County Schools has some parents of children with special needs feeling marginalized.
The $471 million budget was approved by the board Wednesday night. It includes a three percent pay raise for teachers, but cuts three 'adaptive technology' positions.
"It's extremely important to those students," said Knox County Education Association President Lauren Hopson.
Adaptive technology can be anything from a wheelchair used to navigate hallways, to an iPad used for children with dyslexia. Often, devices are used to help children communicate.
At the board meeting Wednesday, several parents voiced concerns about the cut positions.
MORE: Knox County BOE approves budget while staffing concerns linger
"It's not what's best for the children, and it's not what's best for the students of Knox County," said mother Jennifer Nagle. Her daughter received a KCS iPad and iPod because of her dyslexia earlier this year. She has since left the district for homeschooling, but she saw the impact of these devices.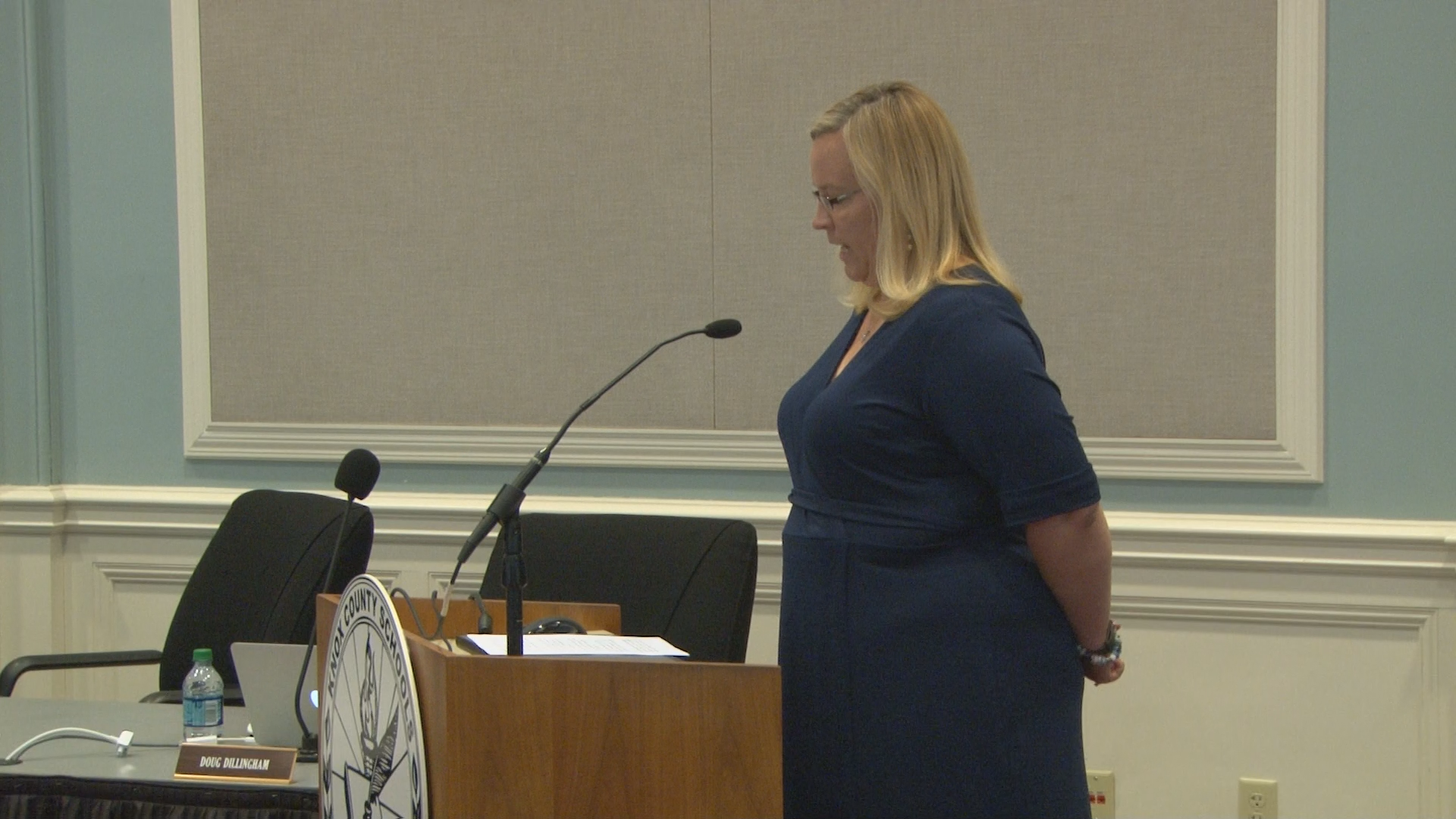 Nagle also works as an adaptive technology advocate for other families.
"It's more than just a device," she said. "We're talking about someone coming in and working with a student more than once, often quite a few times, and sometimes with the parent, to make sure that the child is successful."
KCS plans to spread the work of these three positions across other staffers in the district. That loss of expertise is what concerns critics.
"The concern is that those demands are going to be placed on other staff that are already over-scheduled, overworked and overburdened," said Hopson.
Knox County schools says the quality of service to students will not be affected.
"So we have staff that have similar expertise that we will provide some additional training to, so as far as the services go, for children those services will look the same. It will be a matter of who is implementing them at the school level," said Melissa Massie, executive director of Student Support Services for KCS.
Massie said about 140 students are served directly by the three current staffers. Hopson and Nagle believe that is an underestimation – and hope to increase access to the program.
"The problem is a lot parents who have children that can benefit from these devices don't even know they exist," said Hopson. "They don't even know if their students would be eligible to use something like this."
She also noted there is no direct connection between this cut and the teacher salary increase.
The Knox County Commission must still approve the school district's budget.