Knox County Sheriff Jimmy 'JJ' Jones is defending a controversial proposal to act on behalf of Federal immigration agents.
The Sheriff's Office filed to participate in the Immigrations and Customs Enforcement (ICE) 287 (g) program in February. Officials first put in the request in 2013, but it was delayed.
"We were told there wasn't funding to go forward with 287 (g)," Sheriff Jones said.
287 (g) delegates immigration authority from federal agents to local law enforcement through a memorandum of agreement that allows deputies to act on ICE's behalf. Critics say it leads to ballooning deportations for minor offenses – but Sheriff Jones believes it will make the detention facility more efficient.
Officers also receive training and federal oversight on enforcing immigration law as part of the program.
President Trump signed Executive Order to expand the program in February – concerning immigration advocates, who marched in Knoxville Monday.
One concern – the program's track record. Nashville participated from 2007-2012.
"There were about 10,000 Nashvillians deported during that time for crimes like fishing without a license or driving without a license," Lisa Sherman-Nikolaus with the Tennessee Immigrant and Refugee Rights Coalition said. "It caused a lot of trauma and led to the erosion of community trust, and we believe it's the path Knox County is headed down."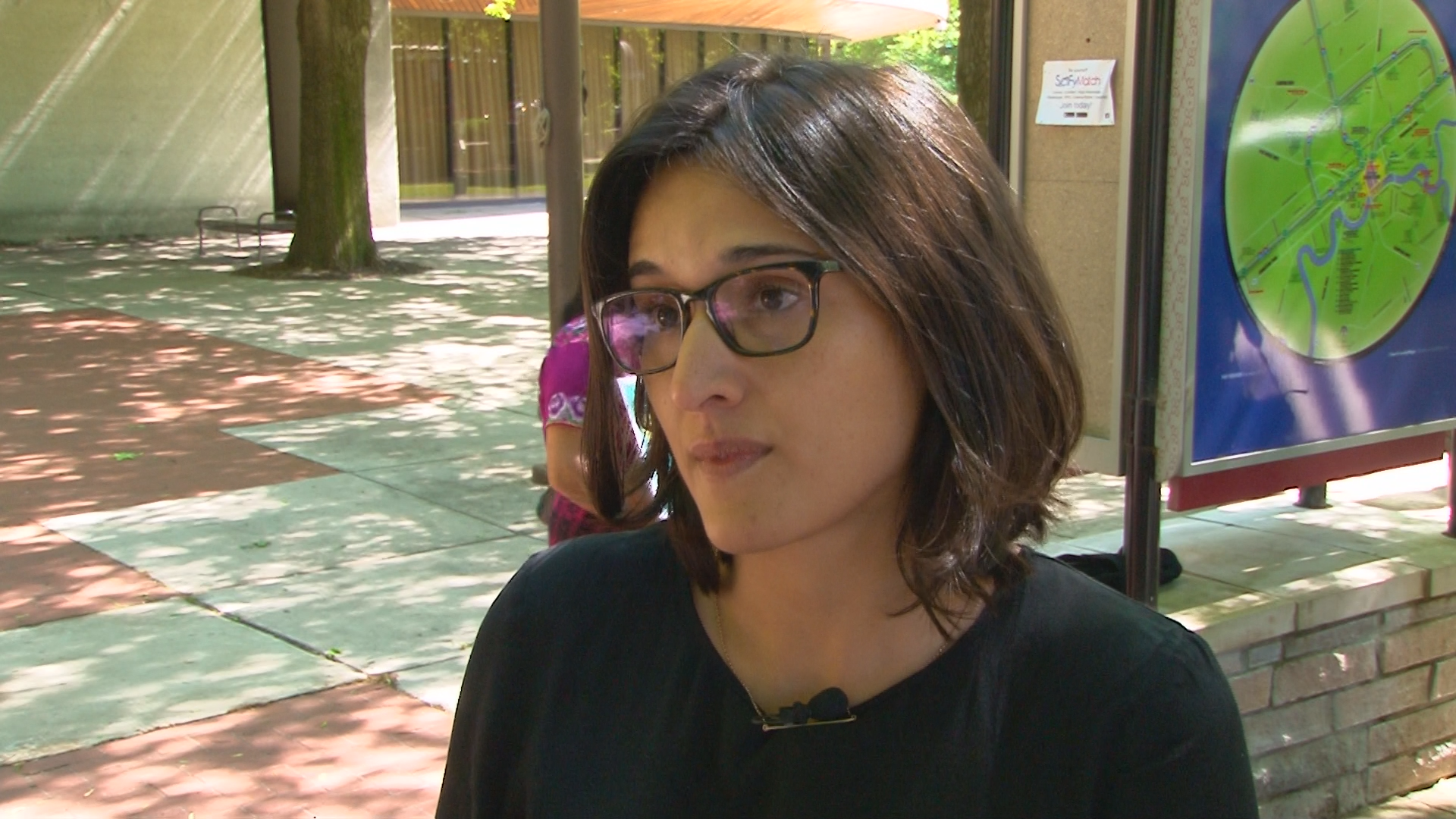 If the application is successful, Knox County would be the only 287(g) agency in Tennessee. ICE has 38 such agreements spread across 16 states, according to its website.
Sheriff Jones said his aim is to solve a problem – the county jail holding ICE prisoners for 30-40 days as the agency considers their deportation.
"Now with 287(g) in our jail, we know within 48 hours if that person is going to be deportable or if the deportation process will start," Jones said. "If not, they'll be allowed to make bond, to go back to their jobs, their families, plus – they save tax payers $100 a day every day they're not in jail."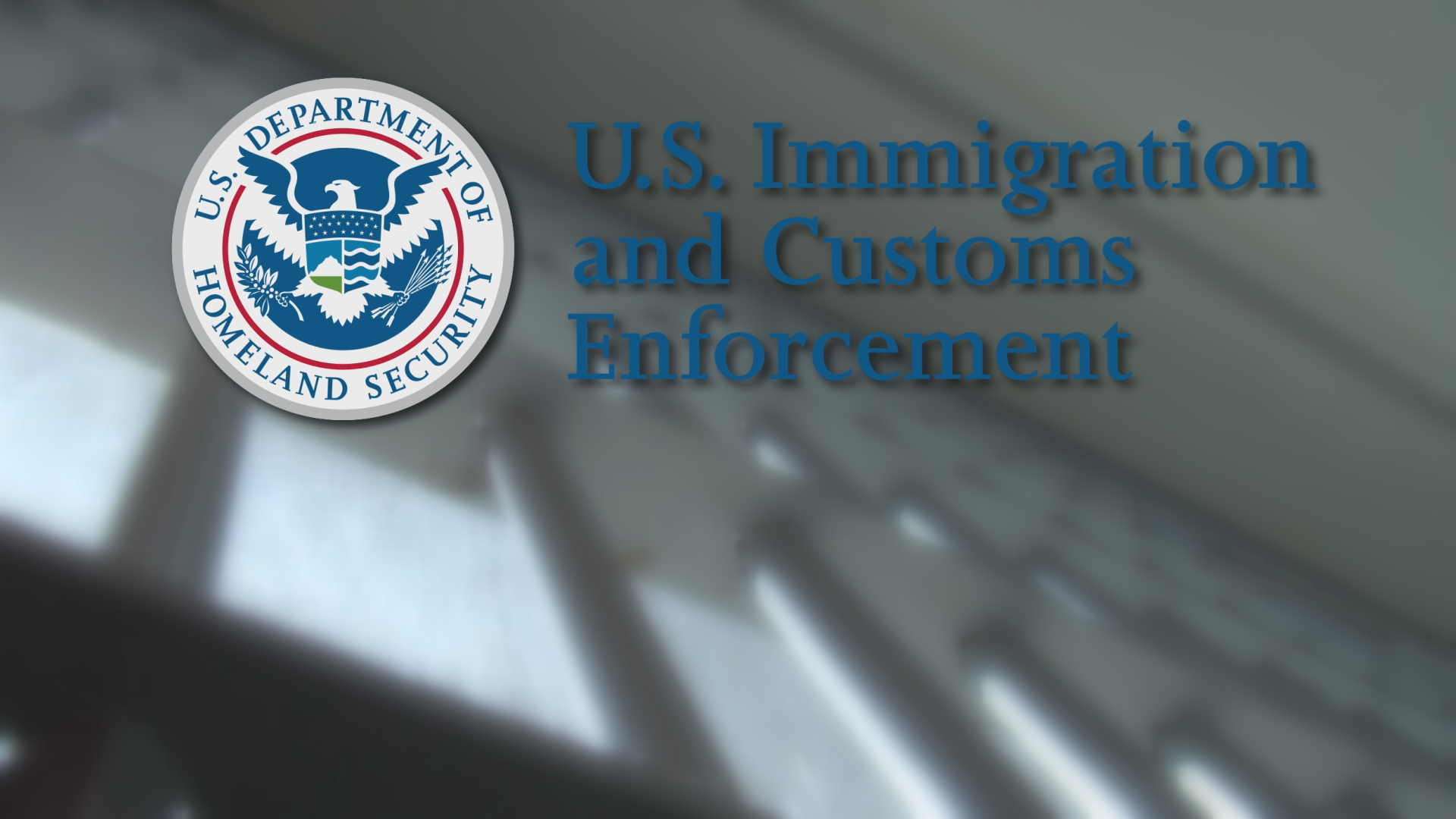 According to the Sheriff's application to ICE, the jail houses 27,000 inmates per year, of which 1600 are 'foreign born.' The office receives approximately 20 ICE holds on detainees per month, according to the application.
Jones notes that their application is for a 'jail task force' model, not law enforcement. He says that means crimes that do no warrant arrest will not put someone in danger of deportation – only those who are arrested would be brought into the system.
When asked about the potential for abuse of the system, Jones promised rigid oversight.
"I promise to stay on top of this," Jones said. "I'm not about ruining lives, or ruining families or seeing how many people we can deport. That's not what this is about."
Nikolaus worries that arrests for driving with an invalid license could still lead to deportations, because any fingerprint collected by Knox County could be put in front of ICE. But Jones says driving without a license is not reason enough for an arrest – though three license-related crimes do place in the 'top five arrest charges by foreign born criminals' listed on the Homeland Security Application.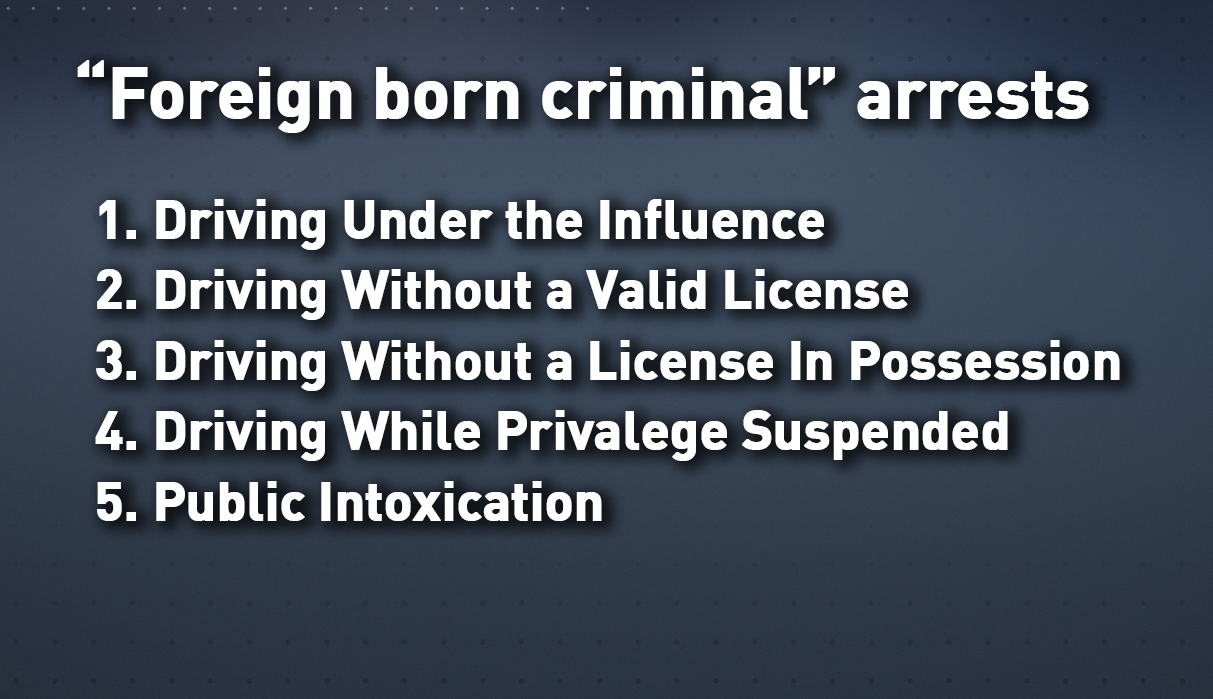 A spokesperson for the Sheriff's office explained: those license-offenses are often tacked on to additional primary offenses, but are rarely the primary reason for an arrest.
Jones does not have a timeline for when Homeland Security might accept or deny their application, though he believes agents may make a site visit beforehand.