Colene McCord was upstairs in her Sequoyah Hill neighborhood home on Thursday afternoon when lightning struck the house, knocking her off her feet.
The lightning hit the chimney, leaving a pile of bricks scattered in the backyard of the home on Towanda Trail.
McCord said she was "dazed," but uninjured.
"All of a sudden, the loudest noise I've ever heard occurred and I was standing at the time, and the next thing I knew, I was on the floor and dazed," she said.
The lightning strike also shattered a glass door and knocked pictures off the walls.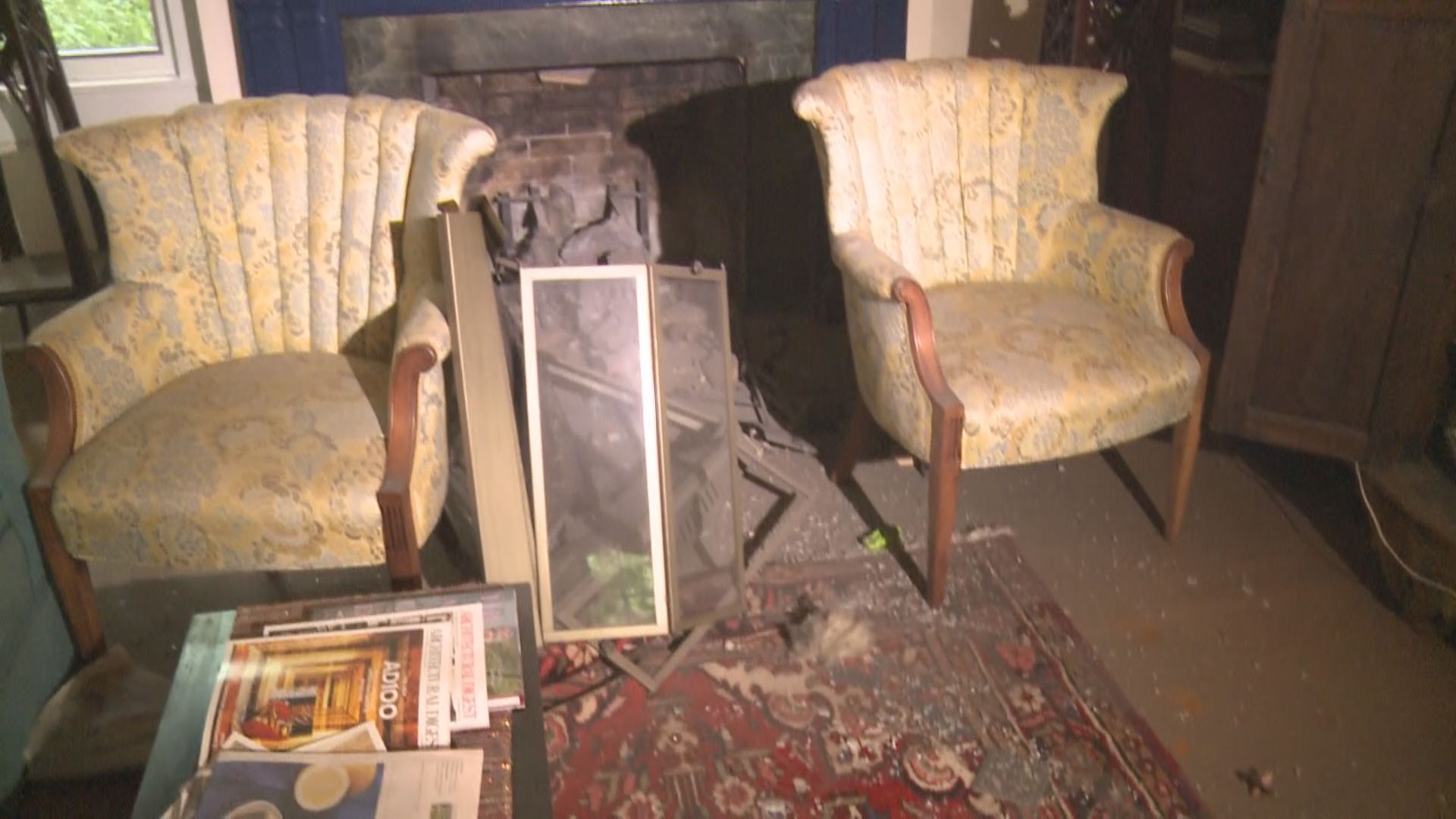 The lightning didn't spark any fires, but the Knoxville Fire Department responded as a precautionary measure.
Other reports of damage from the storms in the area included a few downed trees and scattered power outages.