At 33 years old, Travis Hodges has twice been through something most of us will never have to endure - a lung transplant.
Hodges, a Knoxville native, was diagnosed with Cystic Fibrosis in the womb. By the time he was 29, the genetic disorder has taken a toll on his lungs. When he was born, the life expectancy for Cystic Fibrosis patients was 18 years old.
He gained WBIR's attention soon after his first transplant when he nominated his best friend, Tyler Fogarty, to be the "Super Story" of the year in 2014.
"Tyler Fogarty is Straight from the Heart because a lot of people like to think their best friend would save their life, but mine actually did," Hodges told us back in 2014.
Hodges and Fogarty met in class at Bearden High School and have been best friends ever since.
"It was almost immediate we became extremely close friends," Fogarty said.
Fogarty said he rarely gave Hodges' illness a thought, until they had another friend with Cystic Fibrosis die from complications in high school.
Fogarty became involved with fundraising for the Cystic Fibrosis Foundation. And when Hodges' lungs could no longer handle the disease, Fogarty stepped up to organize fundraisers to help pay for his out-of-pocket expenses. Hodges ended up having to pay about $30,000 in medical bills. Fogarty helped him pay off half of that debt through fundraisers.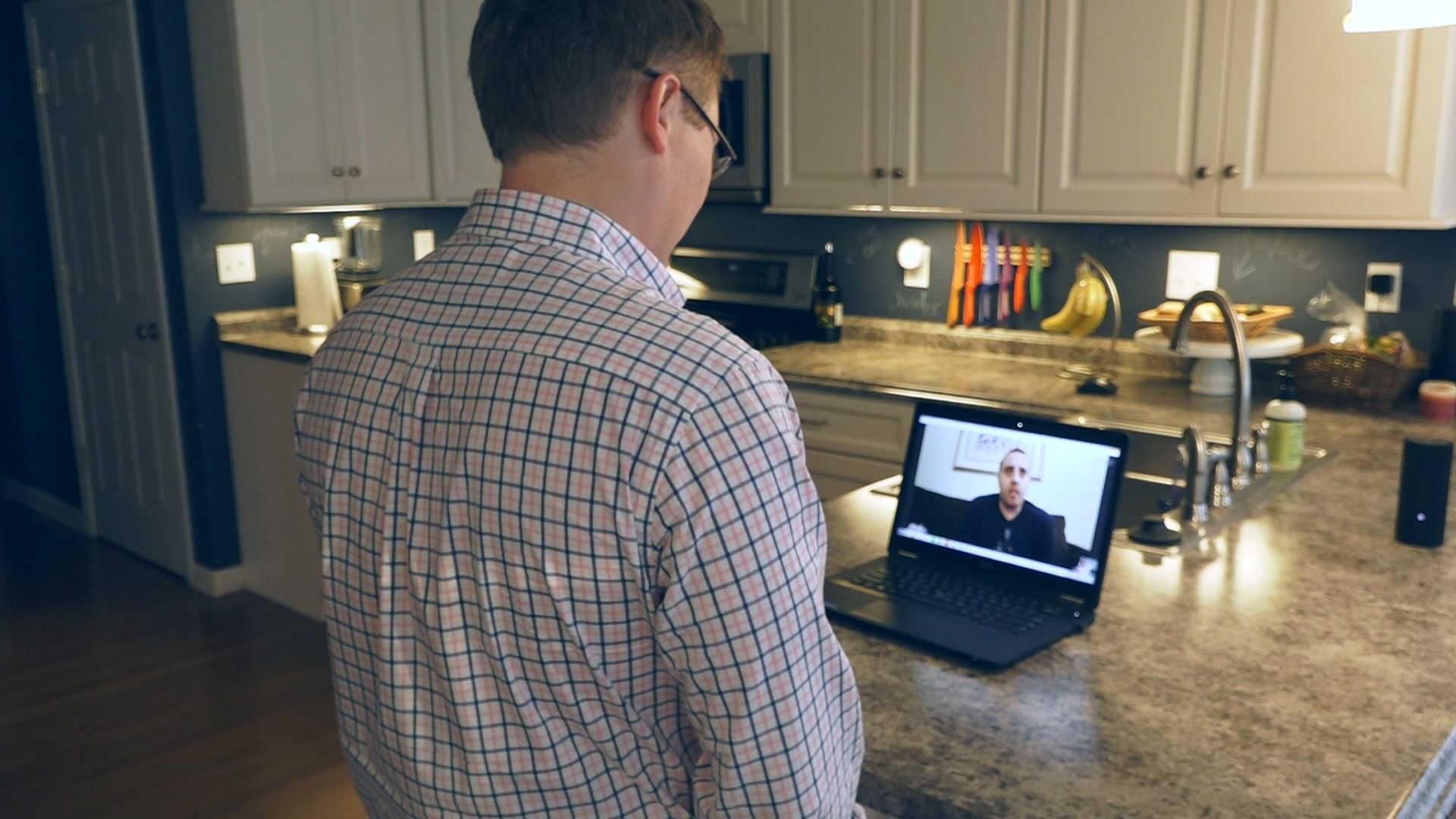 "It really was this movement, this sort of grassroots movement of people talking about Travis, talking about the lung transplant, talking about helping out and raising money," Fogarty said.
About a year after his transplant, Hodges began to experience rejection symptoms, and doctors prepared him early that another lung transplant was in his future.
Instead of dwelling on the hardship, Hodges started saving up for his next transplant. This December, when doctors put him on the waiting list for new lungs, he felt ready.
Hodges and his wife moved to Durham, North Carolina, to be near Duke University Medical Center for the wait.
"He's had a phenomenal attitude about it," Fogarty said.
Meanwhile, Fogarty helped him find someone to rent his home to provide income and communicates with Hodges daily to keep his spirits up.
Hodges said Fogarty has once again "been there with open hands… [saying] 'What do you need?'" at every step.

The conversations are just as important to Fogarty as they are to Hodges.
"There's so many things we all need to be thankful for. Whether it is your health, or the people around you, it really is a blessing every day that you get to wake up. That you get to wake up and be healthy," Hodges told Fogarty in a Skype conversation.
"There's this feeling of hopelessness a lot of people have. He's the perfect person to look at and say, 'Things could be much worse and you could handle things much better,'" Fogarty said.

Sunday afternoon, Hodges got the news he waited three months to hear.

"They have some lungs for me and it is a go," he told family and friends on Facebook live.

Duke doctors performed a 13 hour surgery to give Hodges the ability to breathe easily again.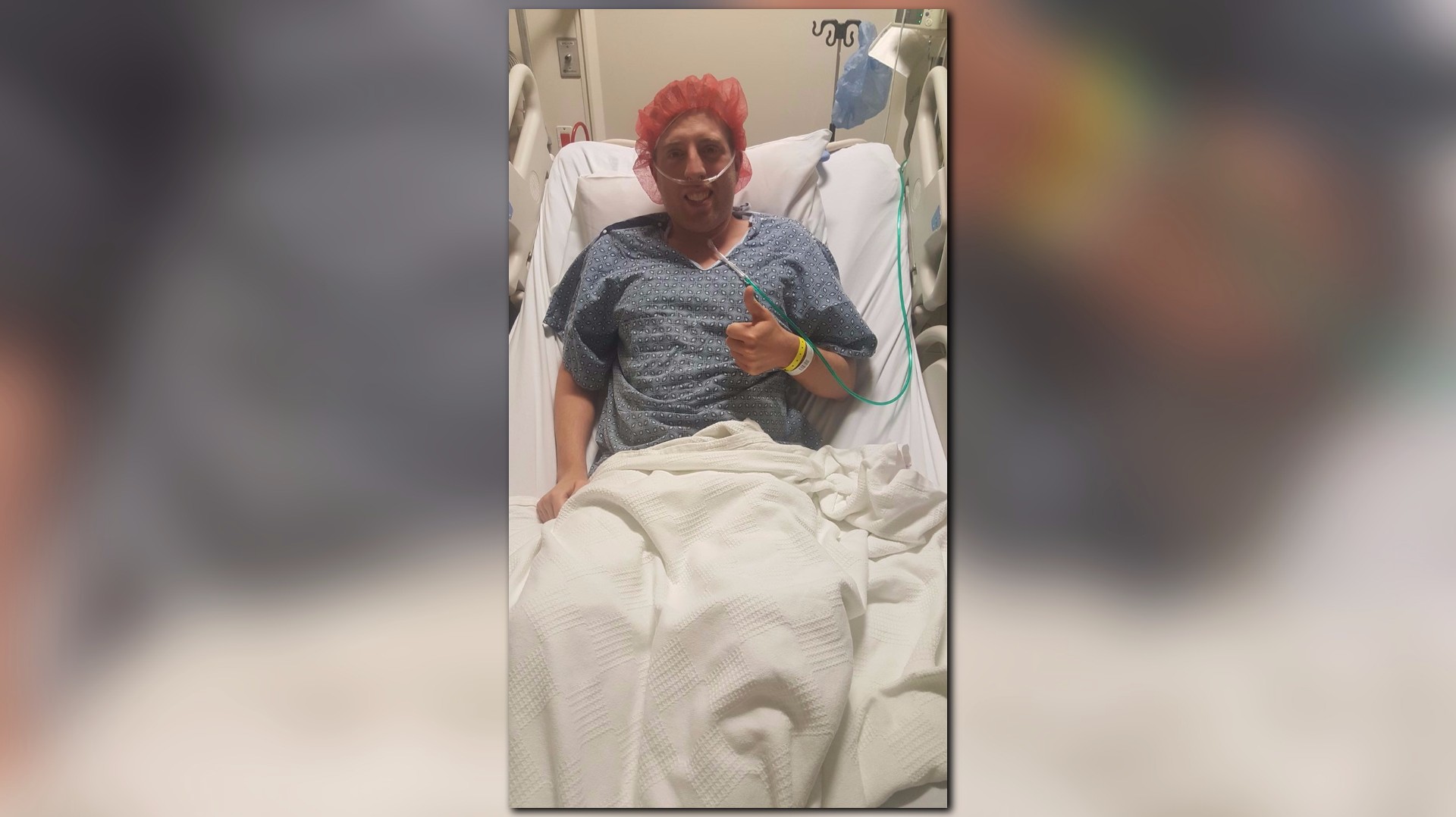 Wednesday, he was breathing on his own, and despite a few set backs, is awake and responding.
He has a long road ahead, but his doctors are hoping to have him walking around soon.
Fogarty spoke to Hodges on the phone before his surgery.
"Better start working out because I'll be back in Knoxville this spring and we're going on all the adventures," Hodges told Fogarty.