The Kroger Company announced a new effort aimed at fighting hunger across the nation.
Kroger said it created the 'Zero Hunger | Zero Waste Plan' to eliminate the company's food waste while increasing its own contributions to ending hunger.
The company is calling it a "moonshot" initiative that will try to achieve its goal of eliminating food waste and accelerating its food donations to 3 billion meals by 2025.
"More than 40 percent of the food produced in the U.S. each year goes unconsumed, while one in eight people struggle with hunger. That just doesn't make sense," Kroger CEO Rodney McMullen said. "As America's grocer and one of the largest retailers in the world, we are committing to doing something about it."
How the company intends to achieve the lofty goal is still in the works, but it's outlined a general game plan that includes establishing a $10 million innovation fund to address the relationship between food waste and hunger.
Kroger's press release outlined its general focus on food waste prevention within it's stores as well as its supply chain, identifying ways it can continue to safely donate food that would have otherwise been expired or thrown away.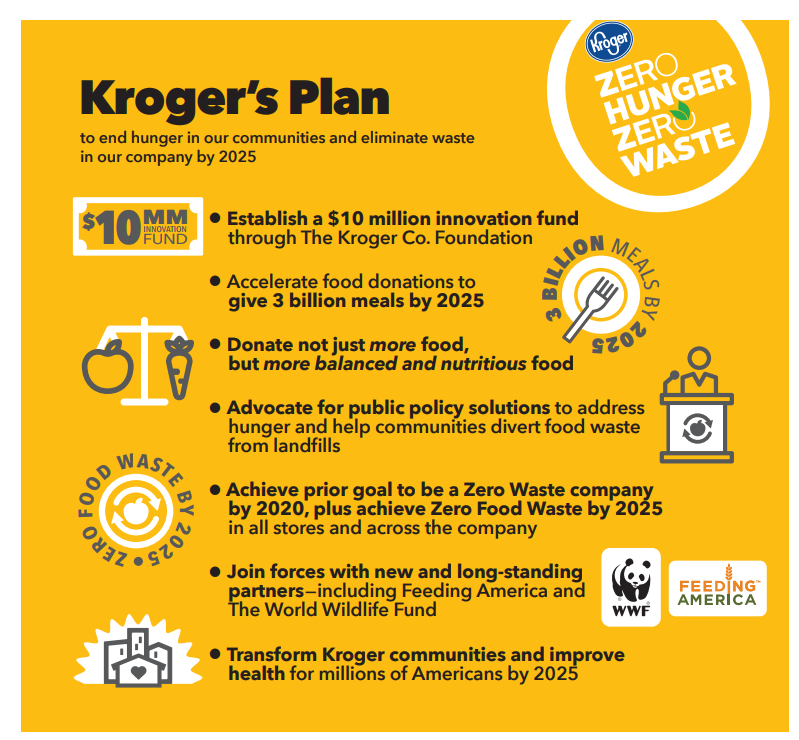 The company said it will continue to partner with organizations like Feeding America and the World Wildlife Fund to achieve those goals.