City and county leaders are exploring a proposal to bring a possible sports and arts center to Lonsdale.
The proposal would turn an empty lot near Texas Avenue and Stonewall Street into a multi-use facility – a move neighbors in Lonsdale hope could help deter violence in the community.
The city of Knoxville currently owns the lot, which sits across from the Sam E. Hill Preschool. In addition to that property, county officials say the Emerald Youth Foundation wants the county to transfer a piece of its property located near the school.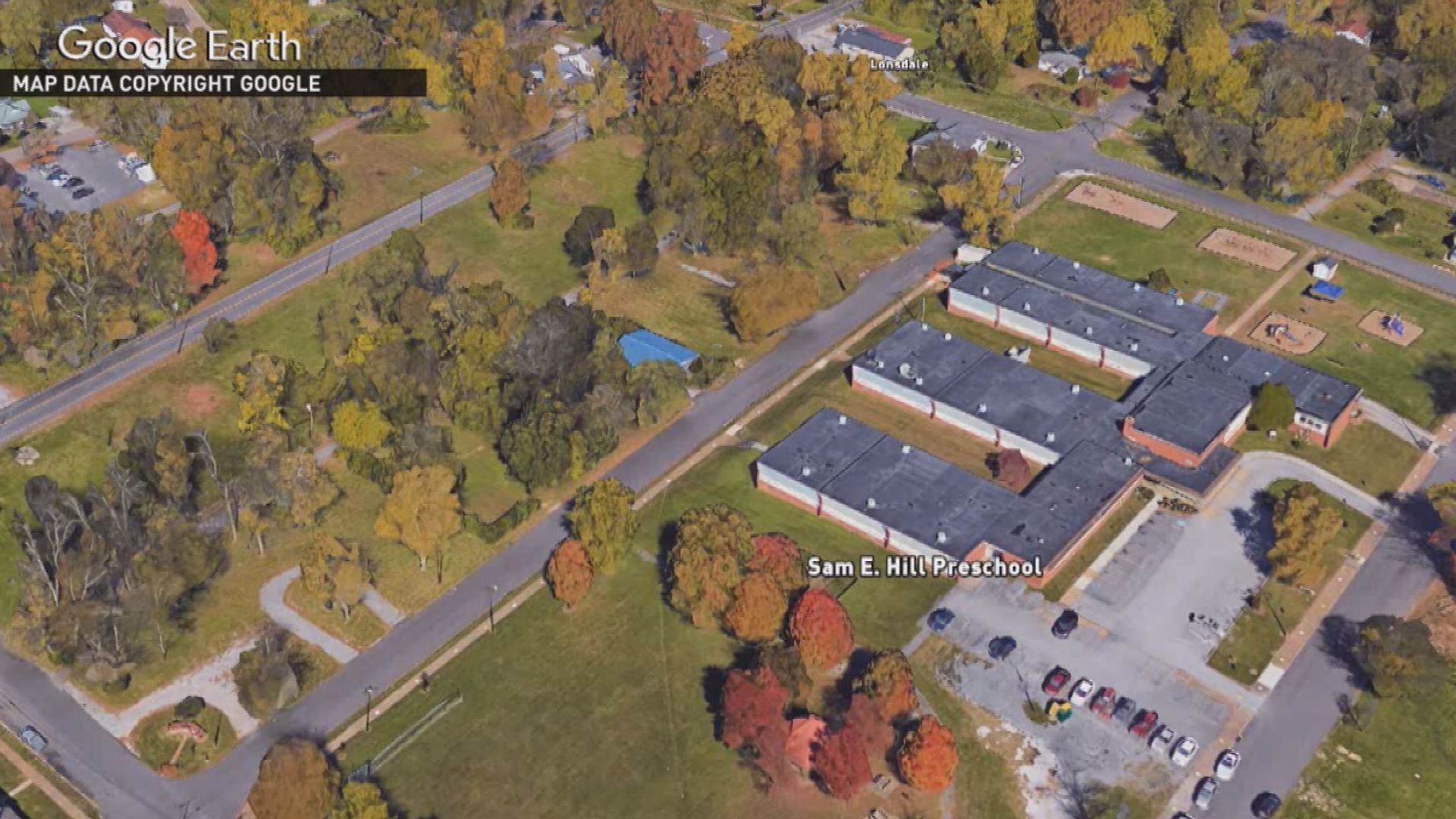 A Knox County spokesperson confirmed representatives from the Emerald Youth Foundation, the city of Knoxville Public Works Department and Knoxville Parks and Recreation approached County Mayor Tim Burchett in late March to request support for the proposed multi-use center.
"They requested the meeting and asked the mayor to consider supporting the transfer of a portion of the Sam E. Hill Preschool property on Minnesota Ave. to Emerald Youth for use part of a proposed Emerald Youth project," Knox County Communications Director Michael Grider wrote to WBIR 10News in a statement.
Grider said Burchett had not yet decided whether to support the request. Any sale or transfer of county property would require approval from the county commission.
City of Knoxville spokesperson Eric Vreeland said the city does want to find an appropriate use for the lot, but did not confirm any details about a proposal.
In a statement, an Emerald Youth spokesperson wrote: "Emerald Youth Foundation is currently exploring with multiple partners, including community stakeholders in Lonsdale, the possibility to support their shared vision for that special neighborhood. The process is simply too premature to confirm any details at this time, and as soon as there is something firm to present, we will communicate that information."
The proposal comes in the wake of several deadly shootings in Lonsdale – most recently in late March, when more than 80 gunshots sprayed a neighborhood in the area, killing one man and sending several others to the hospital.
After Zaevion Dobson, 15, died shielding his friends from gunfire in December 2015, his father Lionel Kimber is now one of many still searching for answers.
"I want to see all the little kids make it to where I'm at," Kimber said. He now wants more recreational activities for kids growing up in the neighborhood.
"All they want to do is have some direction, somebody to supervise them. To keep our kids safe, that center would be perfect," he added, pointing in the direction of the proposed project.
Both the Emerald Youth Foundation and the city of Knoxville say it's still too soon confirm details about the proposal.