Over the hills and valleys of an ancient land sits a young church with a vision: a vision to change the world.
"Cosmos mean the world, vision means vision about the world," said Fotis Romeos, co-founder of the Cosmovision Center.
Sitting on his porch that overlooks the center, Romeos recalls the beginning of the organization.
Cosmovision center is located not far from the airport in Koropi, Greece, a small town outside of Athens. In 2004, during the Olympic games, Fotis and his brother George saw an opportunity to spread the gospel to their community and visiting peoples. Shortly after the games, Cosmovision was born.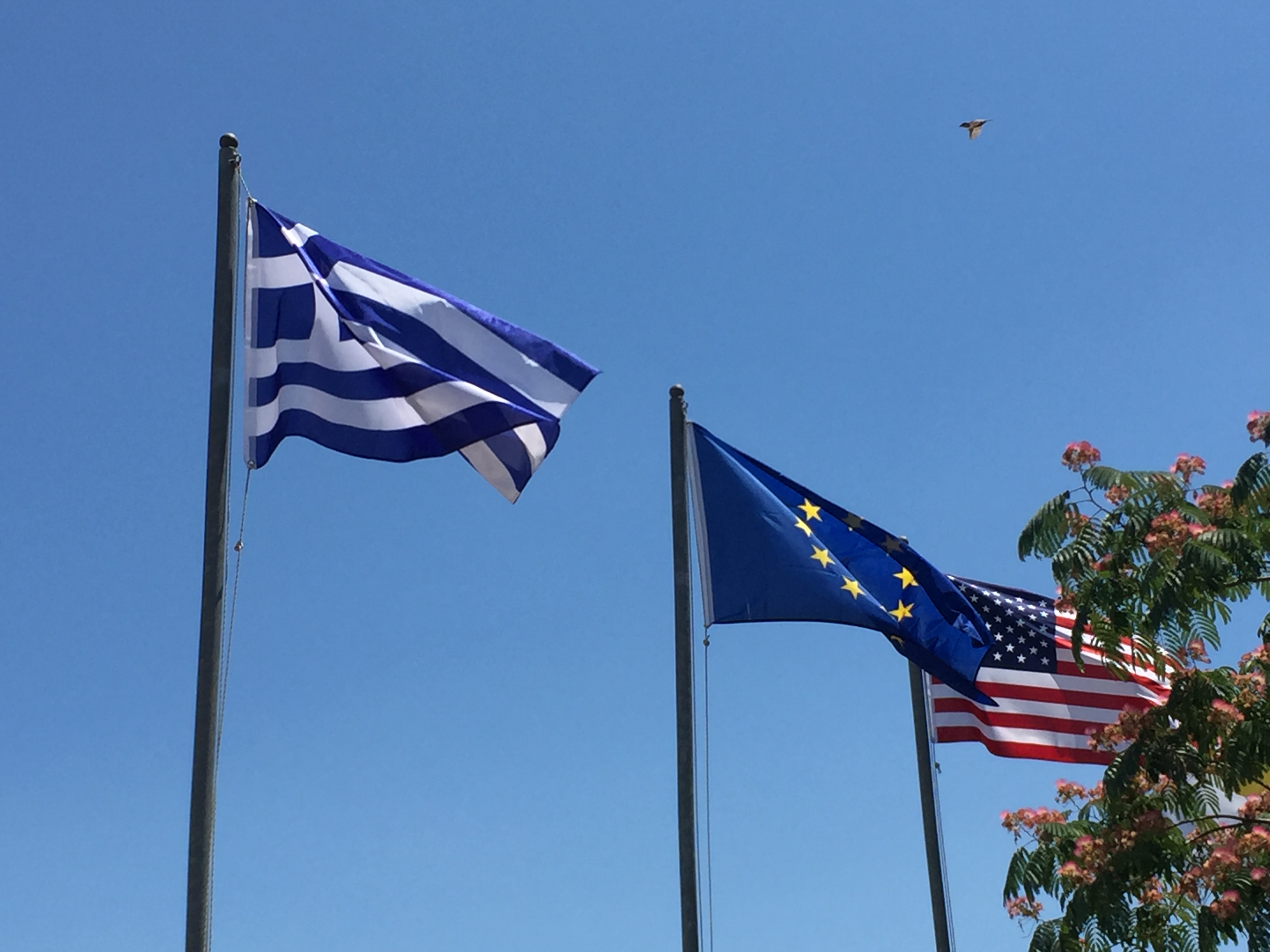 With close ties to a Chattanooga based ministry A.M.G. (Advancing the Ministries of the Gospel, formally American Missions to Greece), the Romeos started working and building a camp with the intention of using weekly programs to educate local children.
Today, A.M.G. owns and operates the Cosmovision center, by employing both local Greek people and refugees.
Knoxville-based West Park Baptist sends a team once a year.
"We go to plan, direct and execute an English camp for refugees and local Greek kids," said Chris Reed, West Park's high school and college ministry director.
Reed led a team of fifteen recent high school graduates and young adults on a missions trip to Cosmovision center this past June. The team lived on the property for 10 days, prepared and taught English classes, and built relationships with local children and refugees.
West Park has supported the Cosmovision center from the very beginning sending teams to help build the camp from the ground up, and now to run the English Camp.
"So many different people like from the Middle East, taking advantage that so many people were coming in on boats," said George Christoforides, the youth pastor and coordinator for the camps at Cosmovision center. "You don't exactly do passport control when families are drowning on a life boat. You accept them and then screen them and you see where they are from. Some people lost everything, they don't even have paper work. People who come from Syria are recognized as refugees officially from the state, and are therefore relocated to another European country by law…then they wait for when they are called to move."
"Along with all of these Syrian refugees who are eventually relocated to another European country, you mostly have Afghani and Kurdish people, these people don't have anywhere to go and cannot be legally moved to another country. said Christoforides. "The best things that can be done is for them to become a part of the community."
And that is exactly what Cosmovision is trying to do. By accepting the refugee children into their camp they are allowing them the opportunity to assimilate to the Greek way of life, and also help prepare them for the future.
By doing this, George Christoforides hopes that the attitude of accepting and incorporating the refugees as a part of the community becomes the norm.
Another way Cosmovision is working to help the refugees is with the creation of Homespot.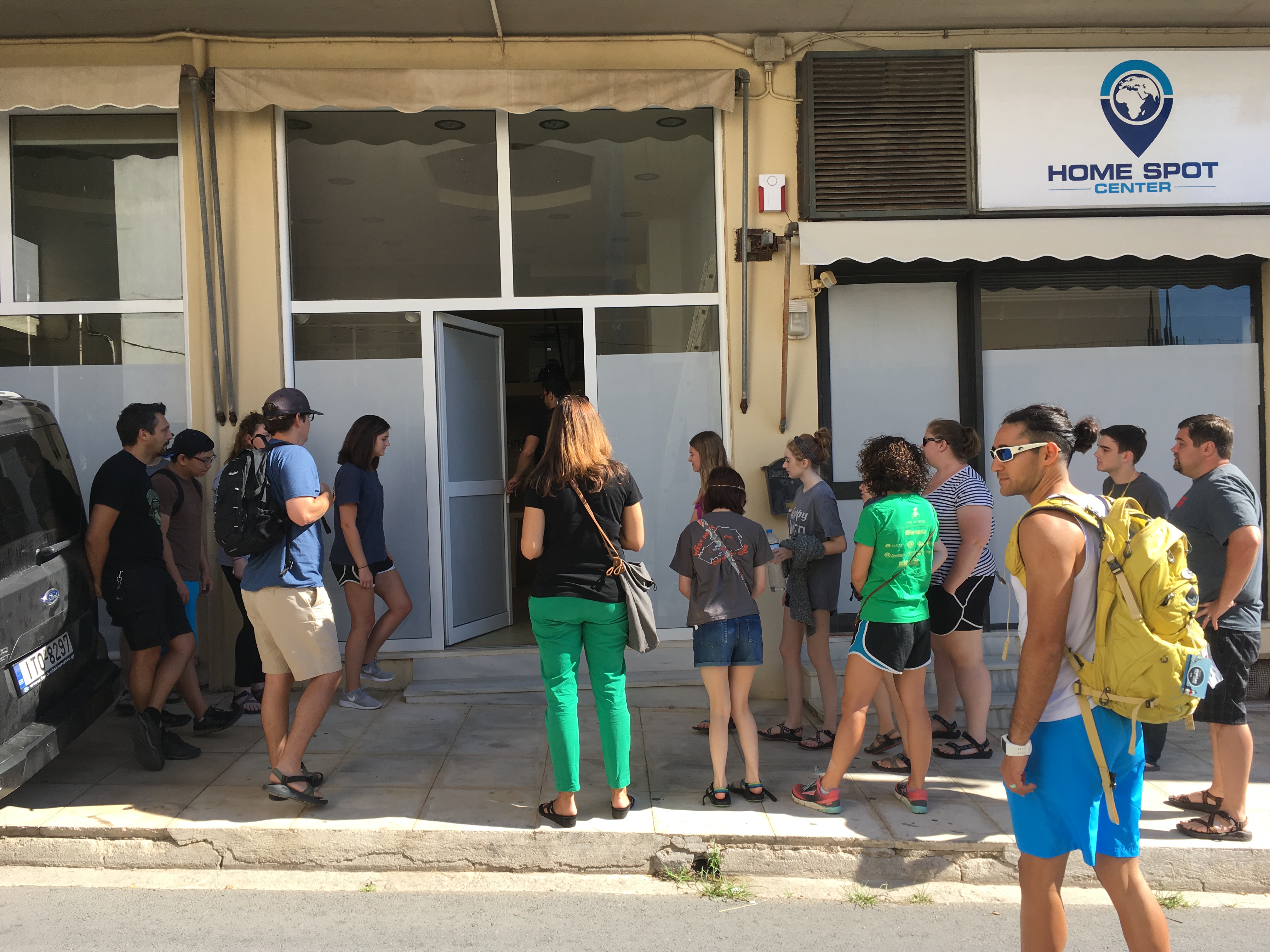 "Homespot center is for playing games teaching them English, computers, other life skills, free internet access, making friends, and eventually we would like to make it a place where we can have bible studies," said Christoforides.
The name "Homespot" is very warm and welcoming, but it is derived from a much more negative connotation.
"It is called home spot because the fact that where these people were concentrated before they came to Greece was called hot spots which has a very negative meaning its like a concentration camp. But homespot is a place where they actually feel like home," said George.
Cosmovision hopes to continue to grow and spread more "Homespot"s throughout adjacent towns, ministering to the refugees.
For the West Park Baptist team, they not only arrived with open hearts ready to serve and love, but left with a sense of change and humbleness.
"If you have the opportunity to go on a missions trip, and to go to another country, go because it changes your perspective on how you look at life," said Allison Chaney, the sole creator of the curriculum used by the team. "And you realize how small you are compared to the entire world, you are smaller than everything that is going on."