A visit to Maple Lane Farms means picking the perfect pumpkin and getting lost in a 10-acre corn maze.
"We were the first maze of its kind, the largest in the southeast," said Paden Sawyer of Maple Lane Farms.
Each fall, the maze's trail features a unique design, only visible from the sky.
"We've had Chick-Fil-A, we've had Garfield, we've had Moon Pies," said Sawyer. "The list goes on."
This year, it was only fitting for the maze to pay tribute to the man who started it all, Sawyer's father, Farmer Bob.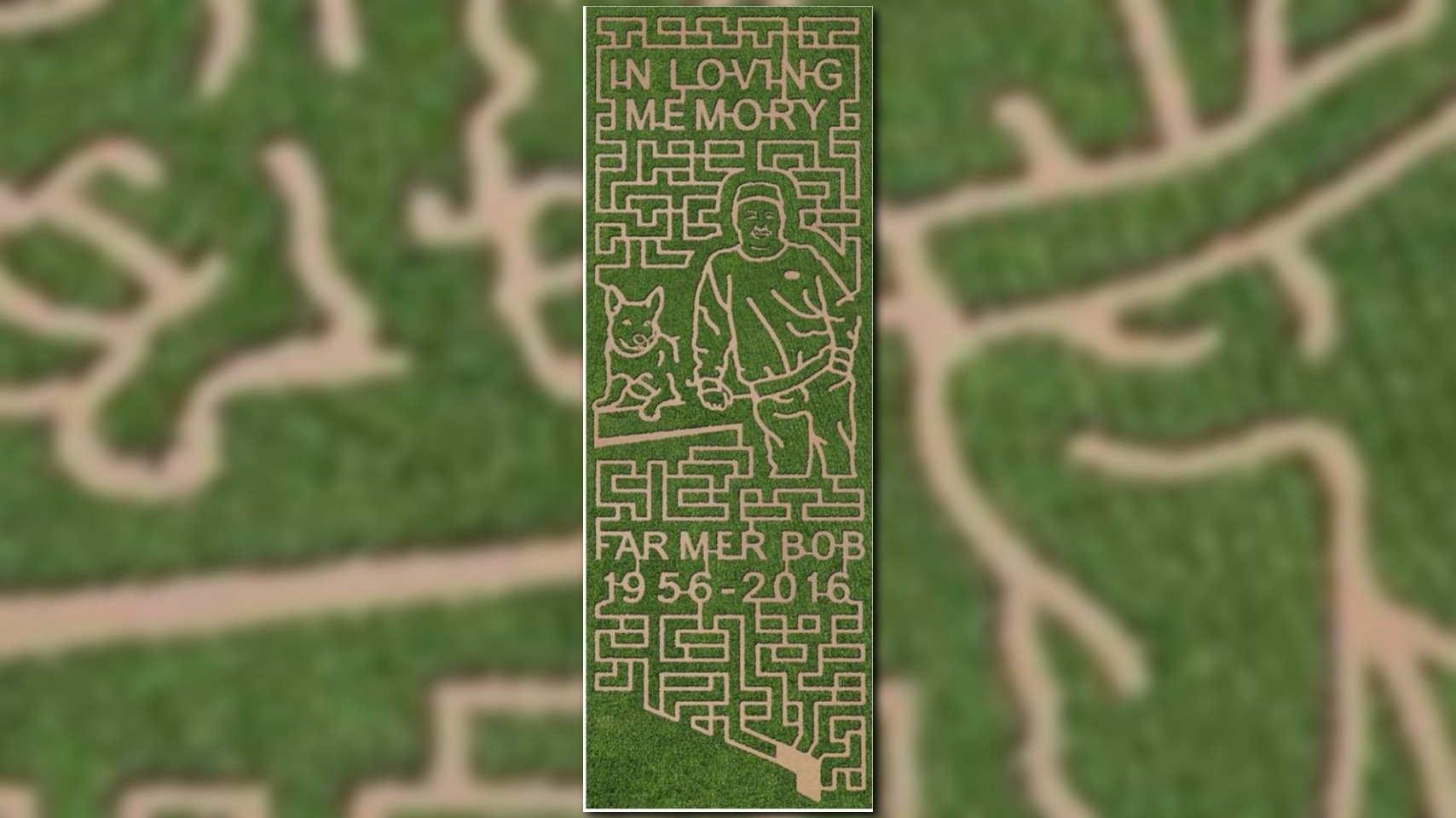 "He is leaning on his tailgate, with his dog Fred, and Fred passed away about a year ago so him and his best friend Fred," said Sawyer.
Known to the public as "Farmer Bob", Maple Lane Farms founder Robert Schmidt died in early April after suffering two strokes. He was 59.
"It was a devastating loss for our family, we've basically had to wing it so far, but we have pulled through, there's a lot of things to deal with, and he was kind of a one-man show," said Sawyer.
Paden was just a young girl when her father's vision came to life.
"My dad came down from New Jersey to go to Maryville College and he bought this farm in 1985, and the rest is history," she said.
What started as a small pumpkin patch attraction in the 90's has grown to a popular fall attraction that brings in thousands each weekend.
As the family begins their busiest season, it comes with a huge outpouring of support.
"I've had people I haven't spoken to in yours text me and say, 'Can I help on the farm?' I think it speaks to the legacy my dad had in the community," said Sawyer.
Singer Luke Bryan will take the stage in Greenback Thursday night for his Farm Tour concert. It's his third time performing at Maple Lane Farms.
The country superstar will pay his own tribute to the late founder by singing his song "Here's to the farmer." The music video for that song was filmed at Maple Lane Farms.
Hayrides, a pumpkin patch and the maze are open for visitors each weekend in October.
For more details visit Maple Lane Farms.