Maryville Monument is working on restoring a gravestone that's nearly 200 years old - the grave marker of William Finley, Davy Crockett's father-in-law.
The company makes grave markers, and works to capture a person's essence in every creation.
Years ago, William Finley's grave marker was found on a farm in a part of Jefferson County called Finley's Gap.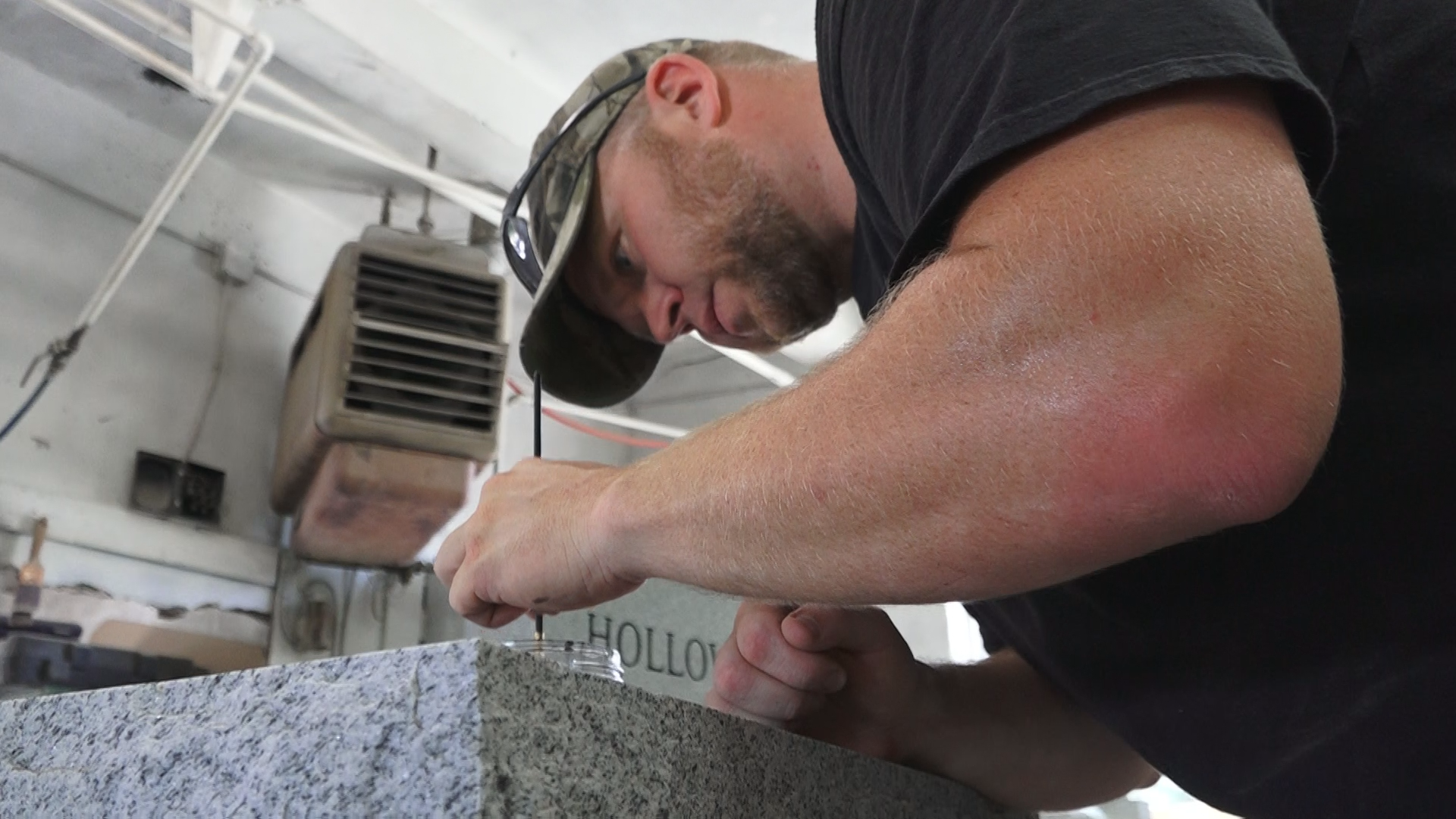 Crockett was raised nearby, and married Finley's daughter.
Joe Swann has been interested in Davy Crockett's history for most of his life. A while back, he bought Crockett's rifle, and is working on a book about the "Hero of the Wild Frontier."
Crockett eventually left East Tennessee, representing the state in Congress and famously opposing many policies of President Andrew Jackson, including Native American resettlement.
He eventually rose to 'folk-hero' status.
"He was a celebrity, probably one of the first national celebrities we ever had," Swann said.
Swann hopes restoring this marker can share Crockett's history with more people.
"This was broken into four pieces when we got it, and we had to reconstruct it to what you see today," Swann said.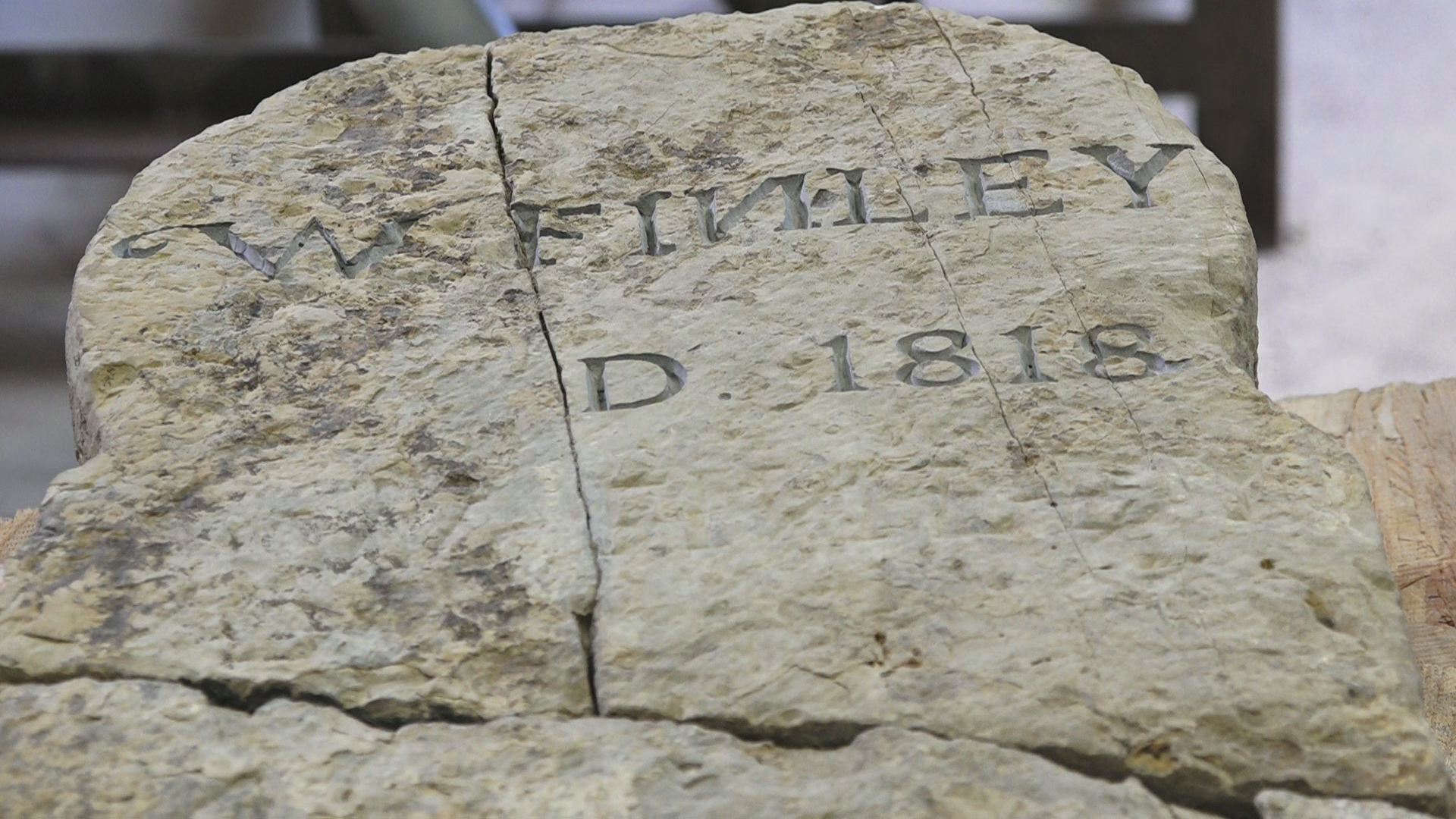 Dealing with hundreds of pounds of stone turns out to be a surprisingly delicate task - especially when it dates back to 1818.
"Very detailed, that's for sure," employee Justin Schoupe said, painting a thin line onto a marker. "To give a family a memory of their loved one, it's a great experience."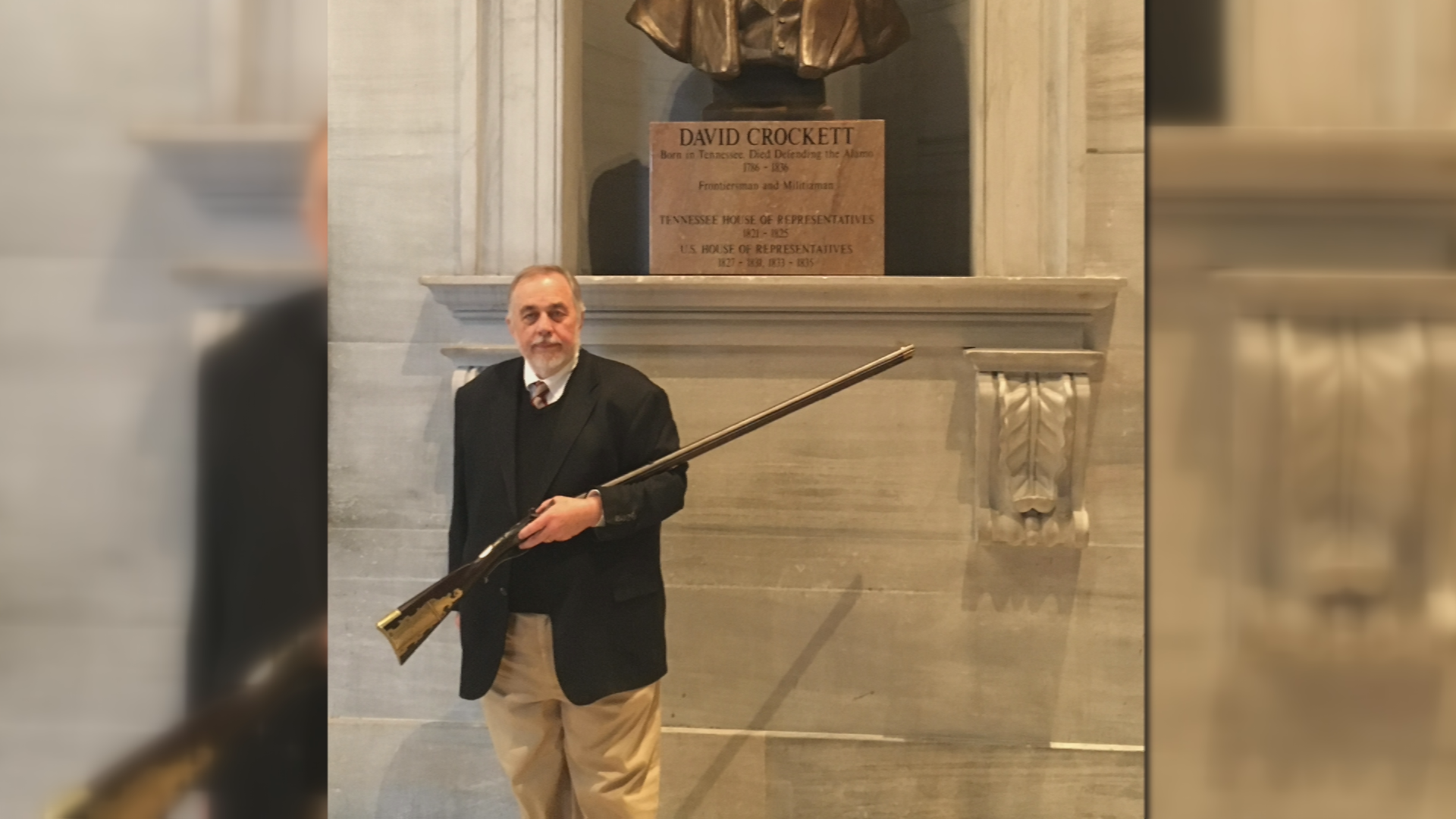 Maryville Monument has re-etched the original inscription above the old – down the smallest historical detail.
"The guy who was carving it apparently started wrong," Swann said. "And when he realized he made a mistake, there was no way to erase it. So he just went ahead and finished his work and made the 'N' backwards."
But the cracks running through the restored stone are also a reminder that time marches on. But Swann hopes it can be a reminder of another time.
"Some parts of the world change pretty fast, and others pretty slowly," he said.
Swann hopes to reinstall the marker soon.