Maryville Police Department responded to a house hit by a car around 5 p.m. Saturday afternoon.
It happened off of Brown School Road.
The driver was Crystal Suit, 35, of Maryville. She was charged with DUI and driving on a revoked license.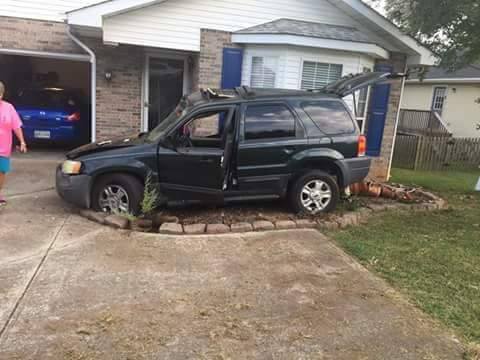 Suit was arrested at the scene and cited for not having insurance.
No injuries were reported.
The car damaged the front of the house.