One East Tennessee veteran holds the following resume full of public service spanning 42 years: Vietnam veteran, Secret Service, Tennessee Highway Patrol, Marine Corps drill instructor, FBI investigator and US Office of Personnel Management investigator.
Kicked out of the house by his preacher father at age 16, Hal Davis is now 69 years old and said he would make the same choices if he had to do it all over again.
"Frankie Sinatra says 'I did it my way,' (that is) exactly what I did," said Davis in a room surrounded by photos and mementos marking his life.
In addition to our on camera conversation about some of the moments that stand out throughout his years of service, Davis answered the following 10 questions about the impact his military service had on the rest of his life.
1.What one person influenced you most in life?
"Other than my wife, who by the way is far and away the greatest person I have known, would be the late Senator Howard Baker (R-TN), a man of incredible integrity.
2. Do you feel honored and respected for serving your country?
The only people that truly make me feel honored are my wife Susan and my fellow warriors, U.S. Marines!
3. How can people thank you for your service?
Have more respect for Old Glory and what she stands for and the sacrifice that was made to ensure that the United States of America was and is the greatest country in history.
4. How do you honor your fellow service men and women?
I feel honored each and every day to help my Marines find jobs, homes, financial assistance and anything else they may desire.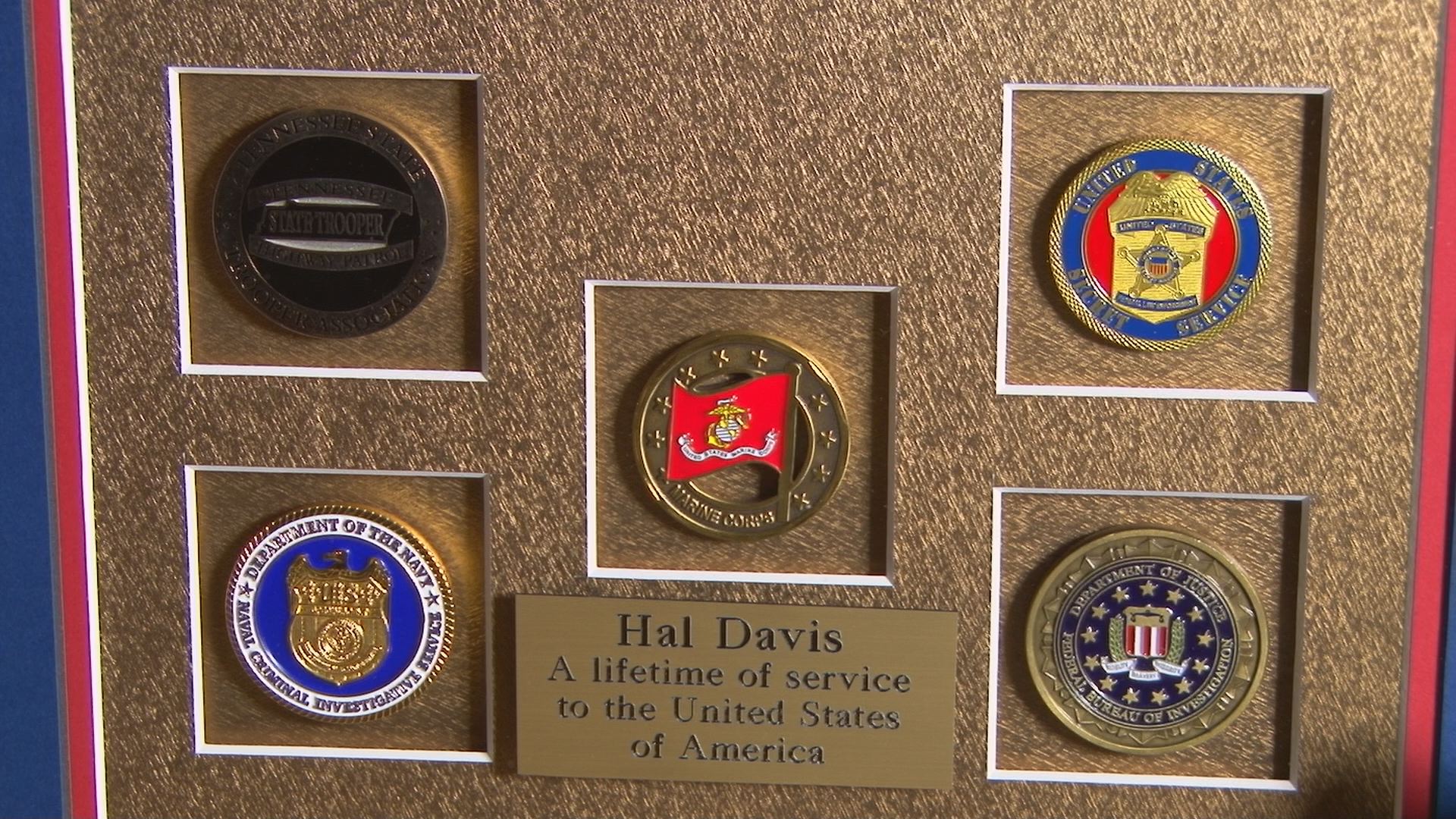 5. How do you think this generation of service men and women is different or similar to yours?
The majority of today's young men and women are self absorbed and entitled. Earning their way through self discipline and hard work seem to me to be foreign obstacles that are too tough to even attempt.
6. What influence did your military service have on the rest of your life?
No question about it, without the self respect, discipline and integrity that was ingrained in me as a 17-year-old Marine has never left me. I owe everything I have today to the greatest institution that exists on this planet, the UNITED STATES MARINE CORPS!
7. Does your family have a history of military service?
Yes. U.S. Air Force Veteran, brother; U.S. Army Veteran, brother; U.S. Army Retired, brother-in-law and U.S. Air Force Veteran, nephew. A first cousin, U.S. Army Disabled Veteran, retired due to loss of his right leg in South Vietnam. WW II veterans, three uncles, U.S. Navy. All proudly served.
8. Would you encourage your son, daughter or other younger generations in your family to join the service?
Most definitely! However, it is difficult to get through to them with regard to the absolute honor of serving this great nation.
9. After seeing it and living it how has your opinion of war changed?
As usual, politics and politicians continue to stunt the very fabric of the military. Traditions, realities of war and political correctness continue to degrade the military foundation.
10. How did your military experience shape your religious faith?
As the son of a Baptist minister, now deceased, my faith has never wavered. If one ever goes through the hell that is the Fog of War you will be amazed at how avowed atheists pray to a higher being.