UPDATE: The Morgan County Sheriff's Office said the child and mother have been found safe and are "all good." It says it will release more details later today.
ORIGINAL STORY:
The Tennessee Bureau of Investigation issued an Endangered Child Alert Thursday morning for a missing 3-year-old from Morgan County.
The TBI said Erik Monty has been missing since Wednesday night and was last seen at a residence in Oakdale.
Erik is believed to be with a 24-year-old man who is a recent boyfriend of the child's mother. The TBI said the boyfriend was involved in a domestic violence incident with members of the residence and left with the mother and child.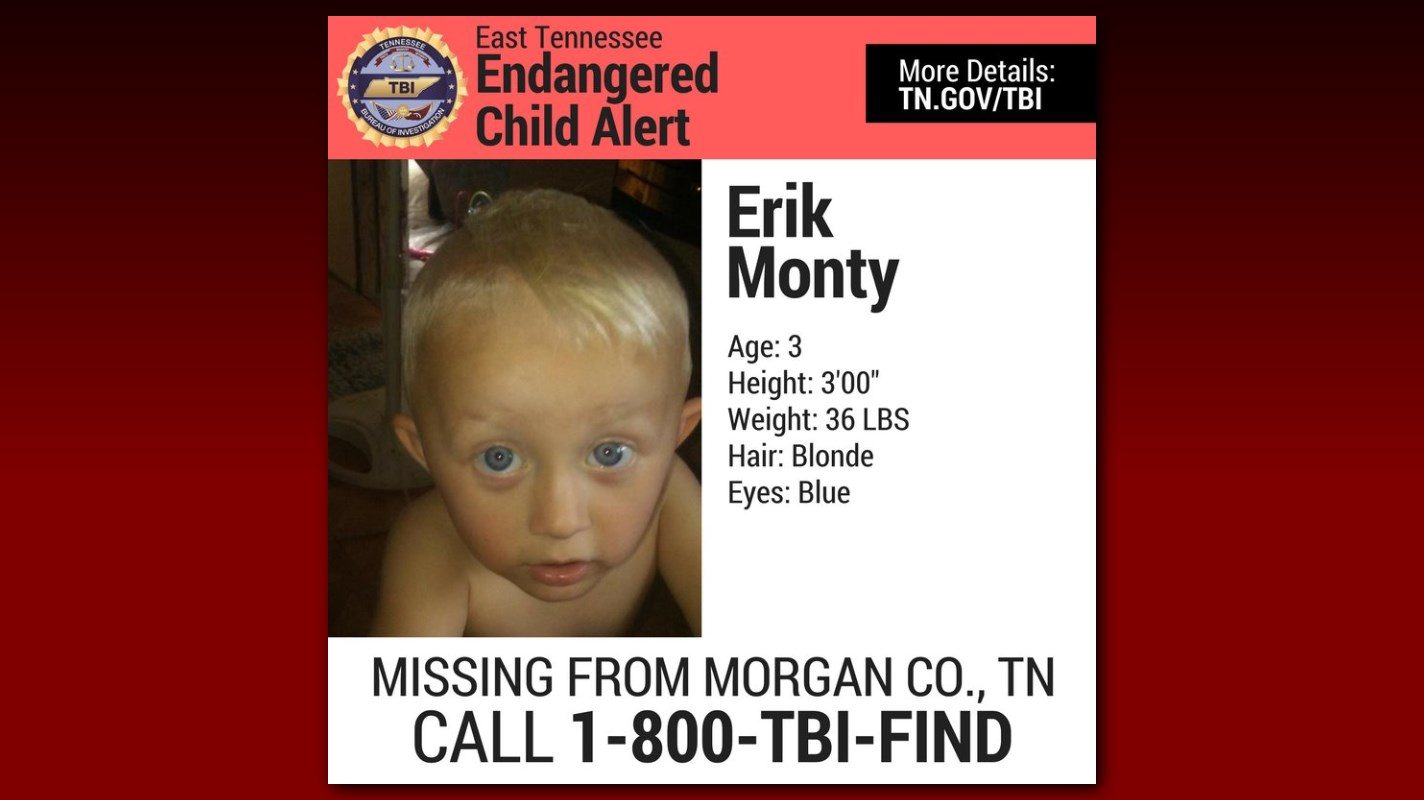 The child's mother is believed to be suffering a serious medical emergency and in need of medical care. The TBI said the boyfriend is possibly intoxicated, injured and was driving the two to the hospital in a red Mercedes sedan.
The TBI said the group has not arrived at the hospital and believes the child is in danger. Authorities said they could be in the Morgan, Roane, Anderson or Knox County area.
Anyone with information is asked to call 1-800-TBI-FIND.