A look at the outside of Bob Bebber and Beth Elkins' home lets you know the two are die-hard fans of the University of Tennessee football team.
The first clue is the orange and white vehicle they use for tailgating. Visit their basement however, and you'll be amazed at all the orange and white momentos Bob has been collecting for nearly 20 years.
"It's like everyone knows now for Christmas what to get Bob," said Bebber. "Get Bob something that's UT related. We've been working on this for a while."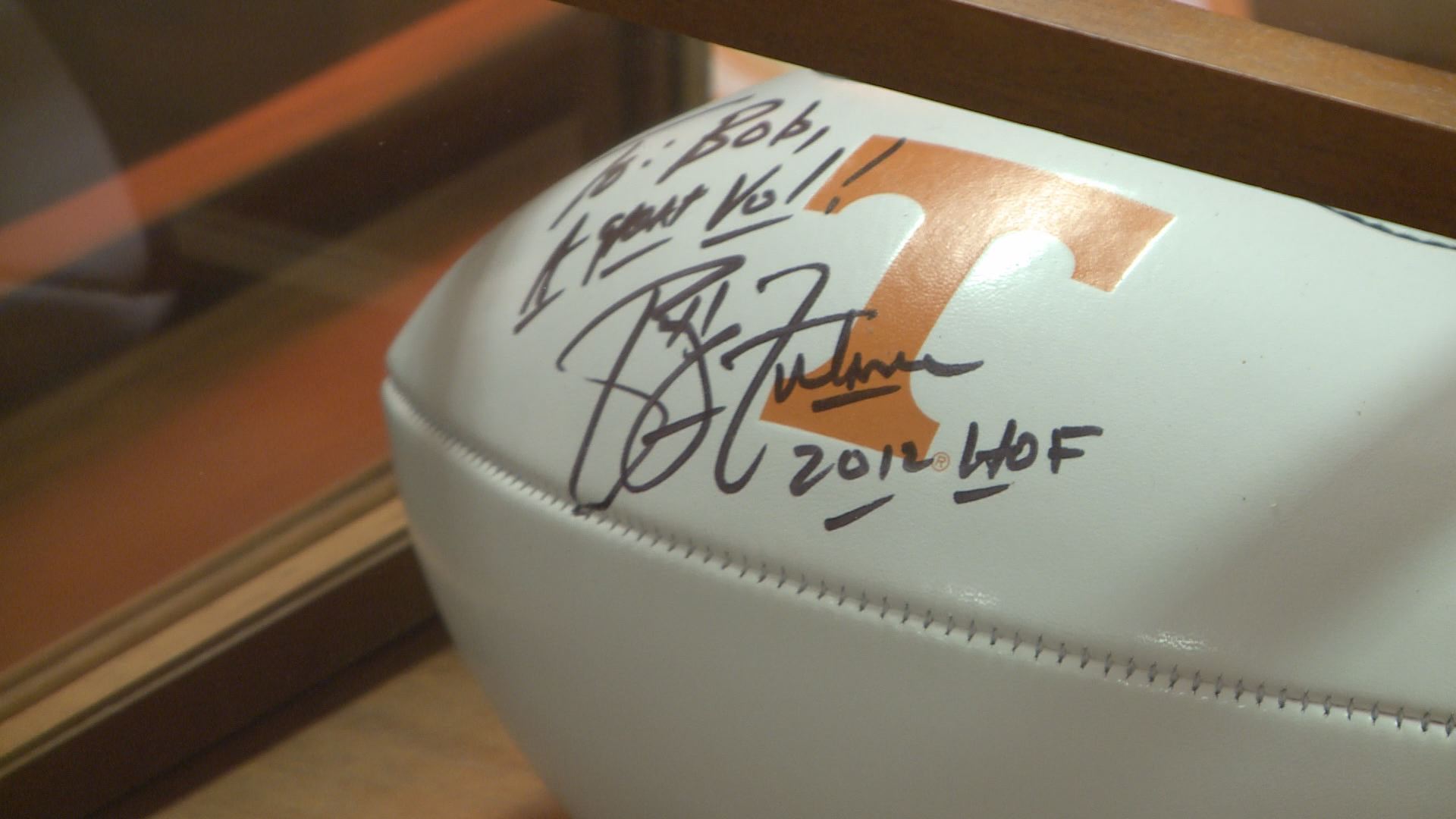 In the beginning, Bob and Beth agreed that he could turn the basement into a University of Tennessee "Man Cave." Almost every inch of the basement is covered in something orange and white. Bob says their friends enjoy watching games there.
"We've had a lot of good memories. Good friends that have come by and we've had some good fellowship watching the games and obviously, if you want to watch a UT football game, watch it where it makes you feel like UT," he said.
Beth admits her talent is cooking; she's the one who plans the menu for each of their elaborate tailgates.
"Everyone knows I'm not the decorator, I'm the cook," said Beth. "I put a few limits like if it's going to take me a long time to clean it. Other than that, he's full force. He goes and does it all. He did an excellent job with the remodel here in the basement."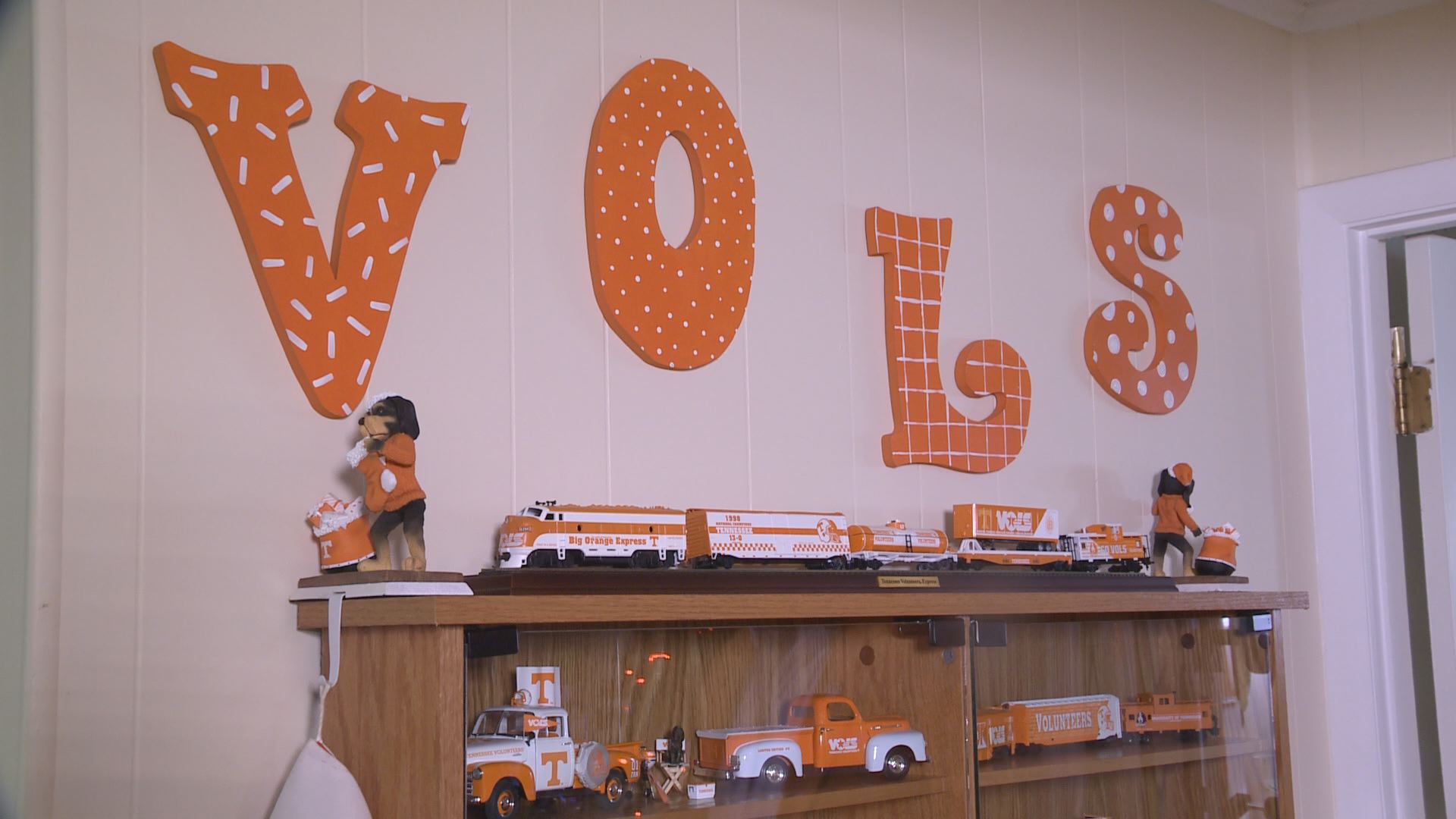 "When I first started out, the internet really wasn't there so I had to actually physically go get them and so it took a while to get some of the earlier ones," he said.
Bob Bebber says one of his favorite treasures is a set of nesting dolls from Russia.
"I had to actually go to the post office and sign for these things. They did a really good job with the things, they looked good but they sort of had a little problem with spelling Tennessee," said Better. "It's spelled Tennessie. But, that just makes it that much more collectible, each one of them are hand signed on the bottom so they're pretty special."
Beth likes the orange and white Christmas tree and the handmade throw made for them by a relative.
"People find things whether they're yard s ale shopping or online and they think of us and bring it to us," said Beth. "My sisters loves finding things for Bob."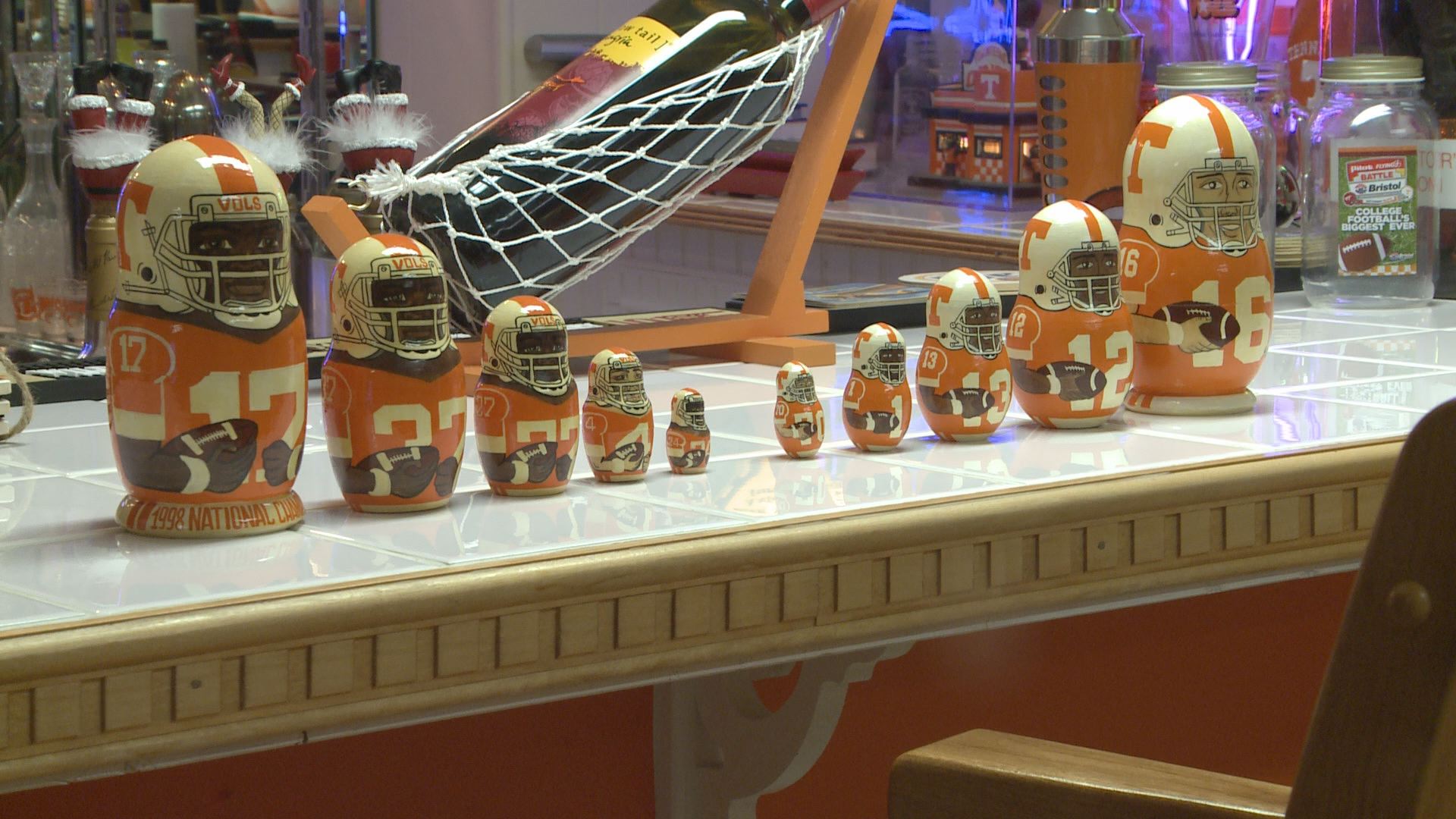 For Bob and Beth, sharing their love of the University of Tennessee with their friends and family is just as important, if not more important, than how the team does on the football field.
"We're there as much for the people, for the fellowship that we get with our friends," said Better. "Whether it be tailgating or them coming here. That's really, I guess more important to us than the games actually. Of course, it's awfully nice to go to a National Championship every once in a while, you know."