Among the UT marching band's many homecoming traditions, one family of Vols has a unique band tradition of their own.
During Saturday's homecoming game against Tennessee Tech, one mother and former UT majorette performed alongside two of her daughters during the band's halftime performance.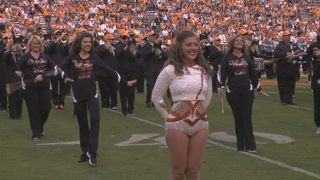 All three of the women started twirling when they were 3 years old.
"All the memories when I was there all come rushing back just a little bit today," said Leigh Ann Summers, who graduated from the university in 1984. "You're standing there, thinking about all the memories … and then you look over there, and there's your two daughters standing there beside you."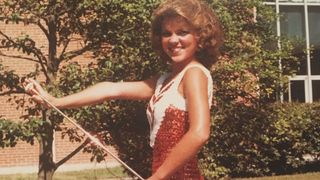 As children, both Kari and Kristi Summers remember watching in awe as their mother brought them to homecoming games and twirled her baton as a majorette alumna.
Today, Kari is a senior at UT and is head majorette of UT's Pride of the Southland band. Her sister Kristi graduated as a former majorette in 2011.
"This was all of our life-long dreams," Kari said. "They're getting to re-live theirs, and I'm getting to live mine."
Band director Dr. Don Ryder said the Summers are one of eight families that performed together at halftime this year.
He said it's a strong alumni tradition that other schools work to emulate.
"We're the leaders of the pack, and even schools like Ohio State, Georgia, Florida ask, 'How do you do that? How do you organize that?' " he said.
On Saturday, the band celebrated the 50th anniversary of the Pride of the Southland Color Guard. In that time, Dr. Ryder said the band's pregame show has remained the same. He said many parents return to perform alongside their children year after year, and emotions often run high.
"I've seen tears. I've seen them choke up. And at the end they just come off the field and hug each other," he said.
For Leigh Ann, the memories came flooding back on Saturday – and so did the emotions.
"There's not a game now that I don't tear up," she said. "Just watching them when they line up to go on the field. When they step off, I always tear up."