For Callie Freeman, a mom of two, life had become mundane.
"At the time I was just in a place where I was going to work and coming home and fixing dinner," Freeman said.
That all changed one night after she fell asleep.
"I had a dream one night that I was sitting in the stands and I saw a girl on stage and she was in a beautiful pageant dress and she was thin and the more I sat forward I had to really stare at her and I realized it was me," she said.
Callie dreamt she was watching herself from the stands in the Mrs. Tennessee pageant.
"I woke up from that dream with the realization that I was right at 200 pounds and that wasn't me," Freeman said.
That sent her on a mission to live a healthier lifestyle.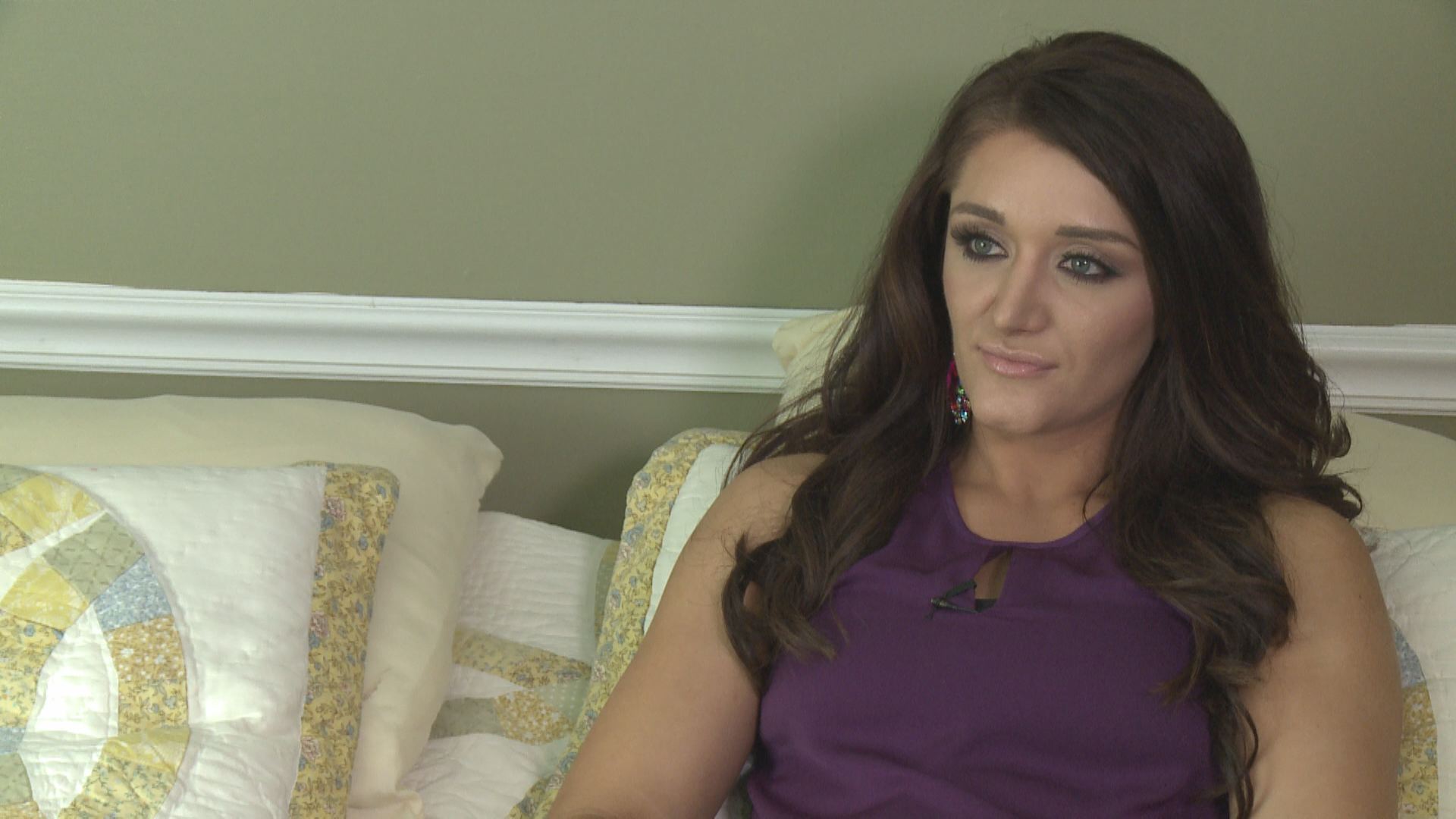 "I just looked at her and I admired her and I thought I want to be her I want to become her," she said.
She worked for weeks toward her weight loss goal of becoming a size four. But halfway to her goal, she broke down.
"The lowest point was when I was 20 pounds into this weight loss and I came home one day and I ate an entire bag of Cheetos ... a family sized bag and I was like I'm not doing this anymore, I'm over it," she said.
Ready to give up on her dream, she went to sleep that night only to have another one.
"I saw her on the stage and she was just staring back at me," Callie said. "And this guy appears beside me and he said 'that could be you if you stopped giving up.'"
The dream brought memories rushing back from Freeman's painful past.
"You know my father died when I was very young. He committed suicide, and my mother was very mentally unstable after that," she said.
With their mother unable to adequately care for them, Freeman was placed in foster care with her sister when she was nine years old.
"There was a man in the home and he was sexually abusing me. I didn't have anyone I could tell, so I held it in," she said. "I allowed my past to define who I was."
However, the same dream that brought her hardest memories rushing back, also brought her a newfound clarity.
"And I woke up and thought 'okay that's it,'" she said.
Representing Monroe County, Freeman competed in the Mrs. Tennessee pageant wearing the size four she dreamed of.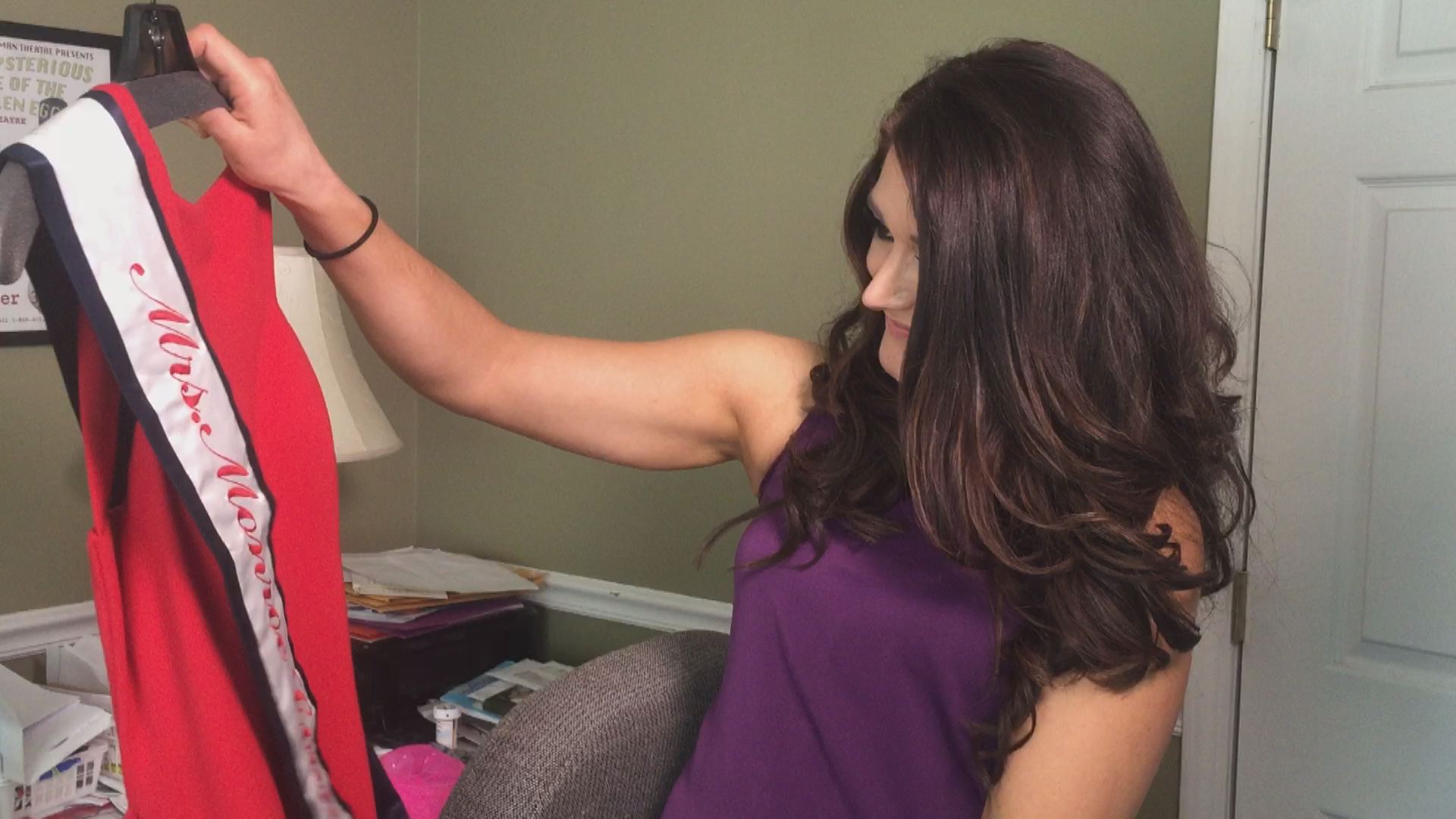 "It's so little. I can't believe I could fit in it," she said.
Freeman did not win the pageant, however she learned an invaluable lesson about the true meaning of beauty.
"It radiates beauty when you're confident in who you are, and who cares what anyone says is perfection? You define true beauty!" she said.
Through the pageant, Freeman gained the voice and confidence to fight for issues close to her heart.
While her pageant days are over, she still works with CASA , an organization for abused and neglected children. She also volunteers at The House that Mercy Built, helping the women who neglect them.
"I see women who have walked away from their kids and I'm able to help them and say 'I was your kid but you can go back and you can return,'" she said. "I found that sharing my struggles helped other people, too."
Spreading the message that true beauty comes from within, Freemen hopes her story will inspire others.
"If you just follow what you dream about and it doesn't have to be a physical dream, it can be just something that you think about … just follow it. It's crazy what happens," she said.