Giulia Luzzana's journey from childhood in Europe to an adult voting citizen in the United States is not a tale of dreaming for the right to participate in a democracy.
Growing up in Milan, Italy, Luzzana's impression of the United States was less "land of the free" and more "land of Baywatch."
"In Italy we saw television shows like Baywatch, 90210, and Walker Texas Ranger. From what we saw from the movies and that kind of stuff, I never had a great opinion of the United States to begin with. I never in a million years thought I'd be living the in the United States," said Luzzana.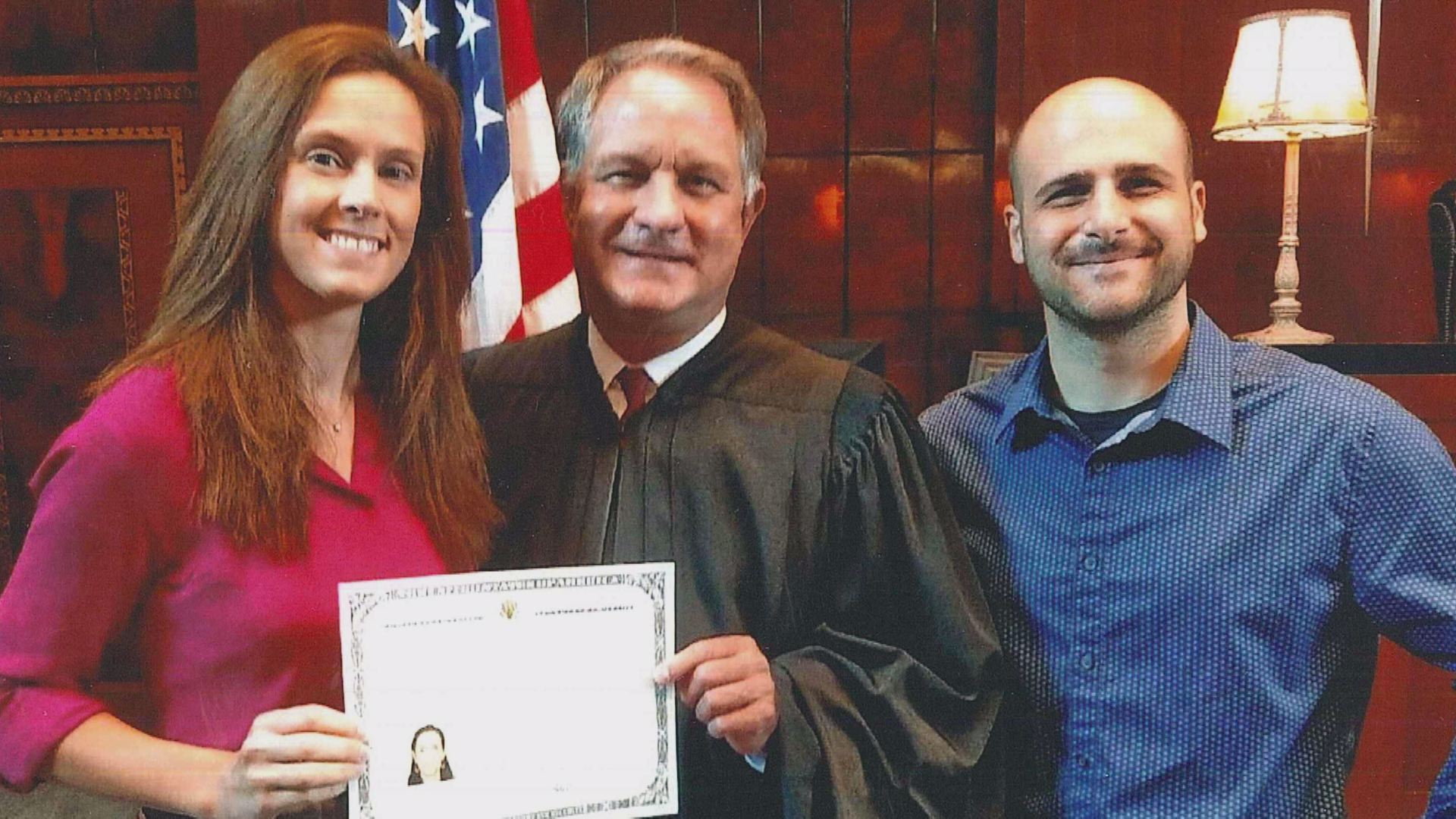 But love conquers all. Luzzana was a 19-year-old college student in Italy when she traveled with her father on a business trip to the United States. She met an American, they started dating, and a few years later they married.
"He does not speak any Italian. I speak English and several other languages, so that made the decision obvious that I should be the one who moves to his country," said Luzzana.
The groom's country became the bride's, for better or worse.
"People have a certain stereotype about immigrants, like we are trying to take advantage of some system. I just wish that people looked at us immigrants, when they hear us speaking funny and when they hear us butchering your words, in a different light. We come here and are trying to speak a new language because we love it here," said Luzzana.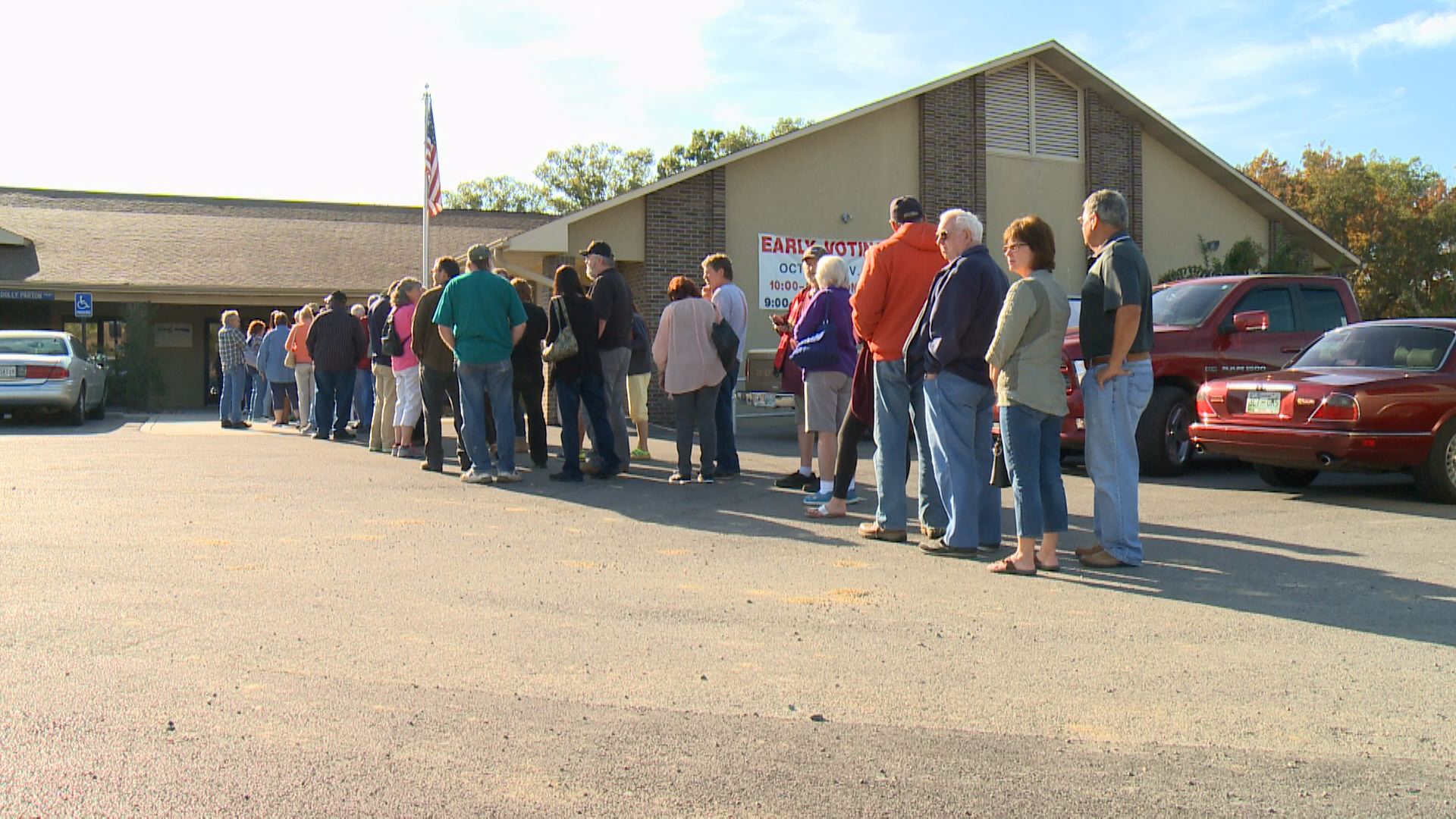 Luzzana says she eventually fell in love with the United States, its people and became part of this country.
"When we moved to Tennessee, I really started feeling at home. This part of the country and the mountains have a lot in common with Northern Italy. The Appalachian spirit and the Alpine spirit in Northern Italy are very similar. I rediscovered a love of hiking and I just love it here. When I go back home, people say I speak Italian with an American accent," she said.
Luzzana has lived in the United States for 10 years. For the first nine, she was technically a legal resident instead of a citizen.
"As a resident, you have to pay your taxes and you have to pay social security. You get all of the duties [of a citizen], but none of the benefits. It was just a natural progression to wanting to be a citizen," said Luzzana.
She started the naturalization process, studied for tests on American history, and one year ago this land became her land.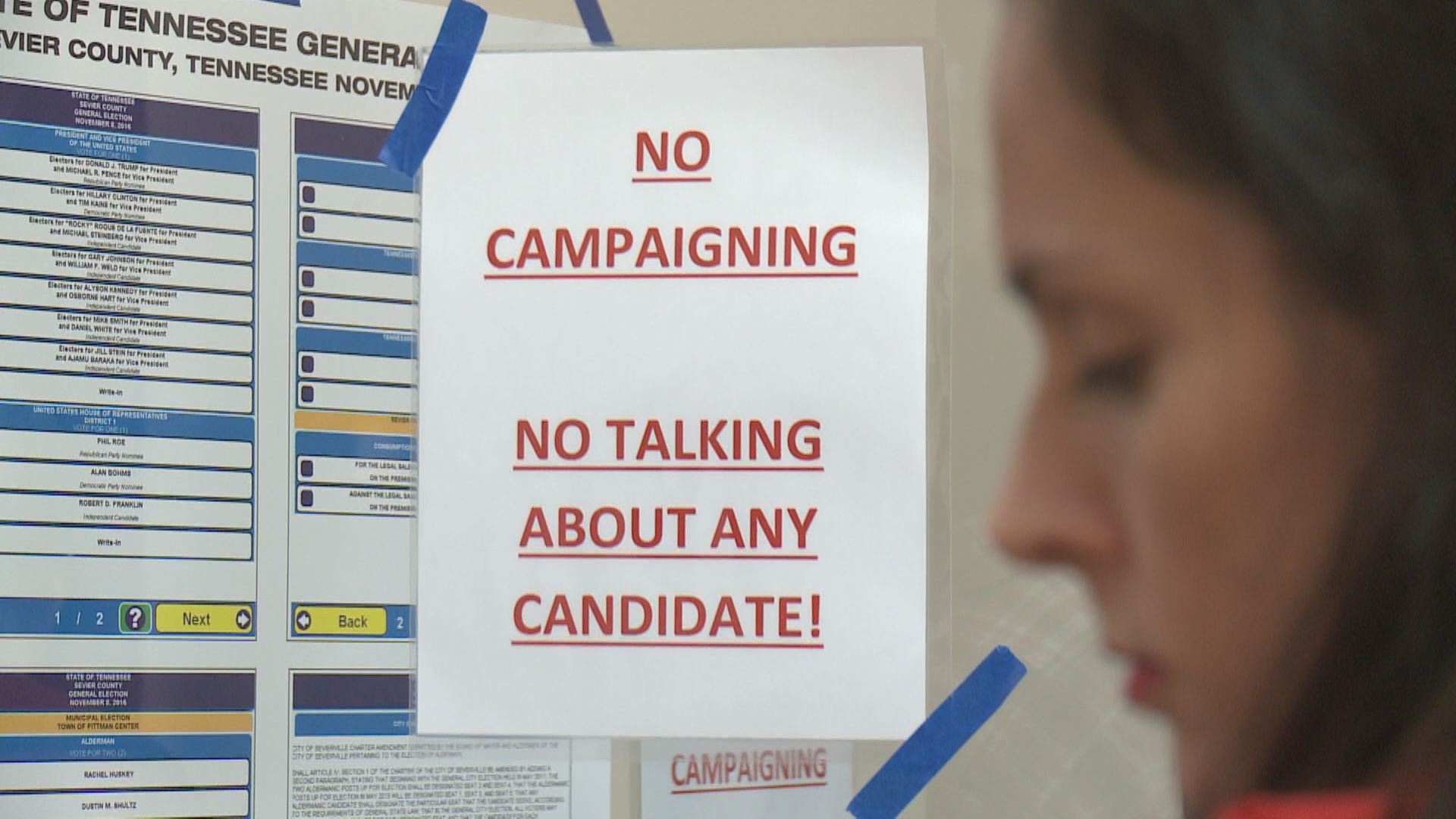 "It was something I was very proud of when we took the oath and I became a citizen. I was never a patriotic person, but I kind of tear up when I hear the National Anthem on television. So I am an American now," said Luzzana.
Of all her passions, politics was never one of them.
"I don't get into political arguments with anybody. I'm not a very political person," said Luzzana. "But one of the benefits to becoming a citizen is voting. You get to choose what your money is spent on. So you have to take advantage of that opportunity. Otherwise, why be here?"
So on a sunny morning in Sevier County, Luzzana joined a long line of early voters at the election commission polling site to cast her first ballot as an American.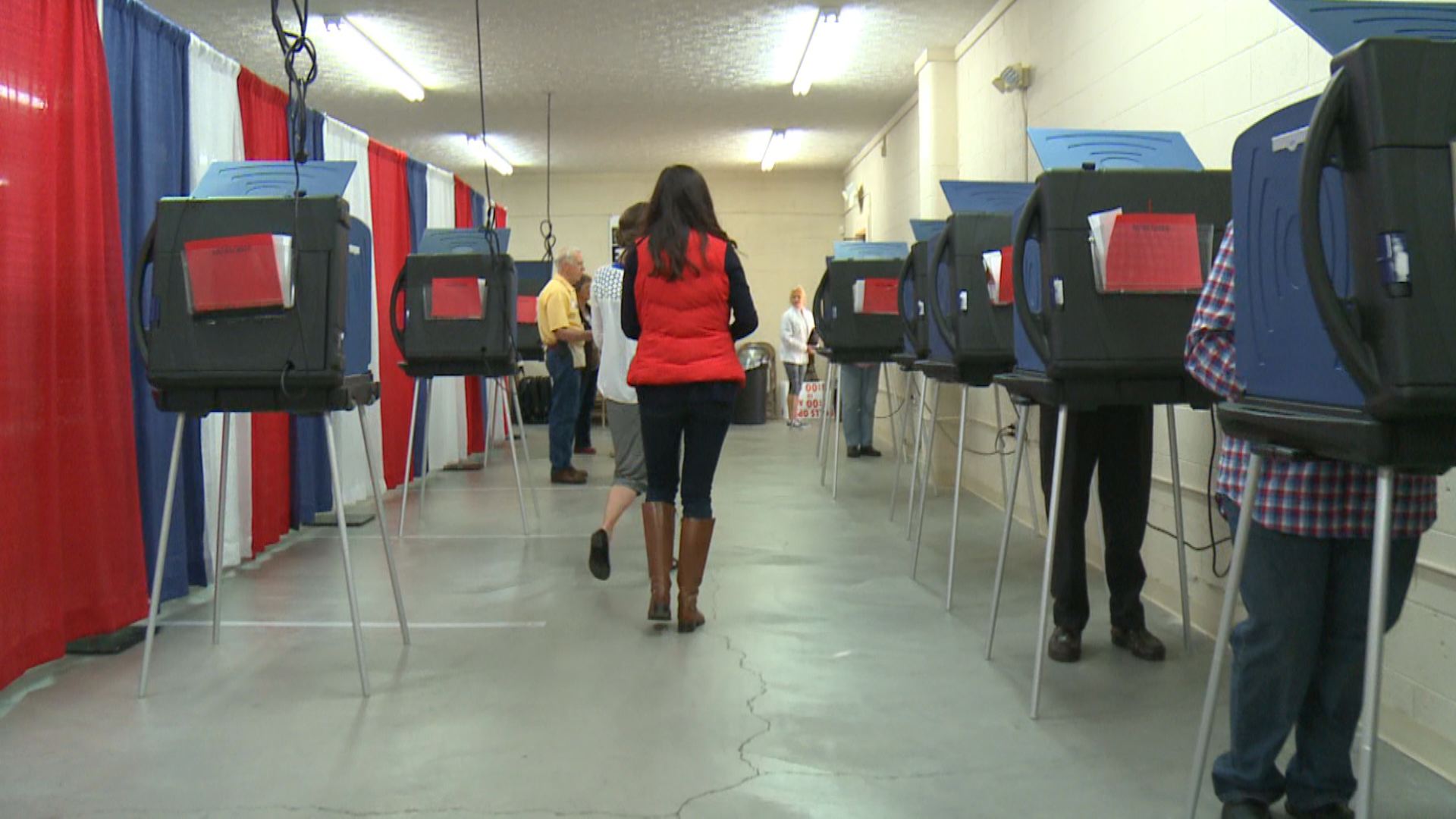 "I'm a little surprised, I didn't think there'd be this many people," said Luzzana as the line went far out the door and began to wrap around the building. "When we get through the line, I think I know what to expect. Somebody will probably check my voter registration card and show me where the booth is. Then I'll vote and leave."
Luzzana soaked up the experience, observing all the nuances while standing in line.
"It is interesting that sign that says 'no campaigning, no talking about the candidates,'" she said. "I guess people get heated up and unruly. Today it's going to be peaceful."
Luzzana's expectation was fairly accurate. She signed a piece of paper, was taken to a voting booth and shown how to use the machine's touchscreen by a polling site volunteer. In less than a minute, she was done.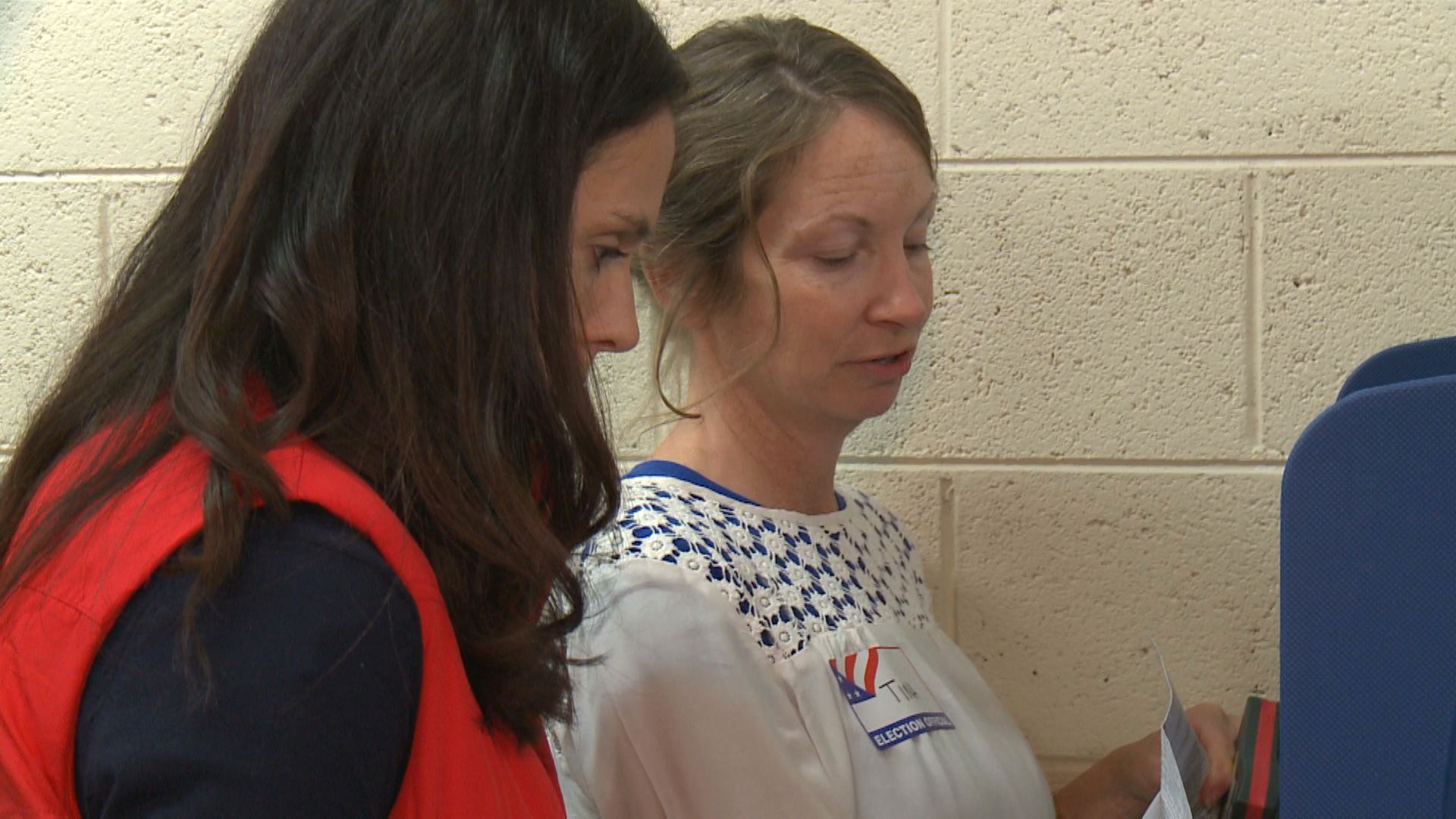 "The process was very easy. It's as easy as posting a status on Facebook. You just typed it in, hit next, confirm and it was published," said Luzzana. "I guess the hardest part was making up your mind before that, weighing the pros and cons of every candidate and making a good decision."
With her ballot cast, Luzzana proudly put an "I voted" sticker on her shirt. Now that she has voted, she feels qualified to exercise her rights in another American political pastime.
"You don't get to complain unless you vote," laughed Luzzana. "I'm glad I got to participate. I feel like life is good here."