Giulia Luzzana was one of the residents able to finally return to their homes to view the wildfire damage in the Cobbly Nob neighborhood near Pittman Center in Sevier County. Luzzana was shocked to find her home spared by the flames that ravaged so many others'' property.
"I woke up this morning thinking that I had nothing left and that I literally had to start from scratch. To come here to find I still had a house is surreal," said Luzzana. "Just across the street, the only thing left of my neighbor's house is a chimney."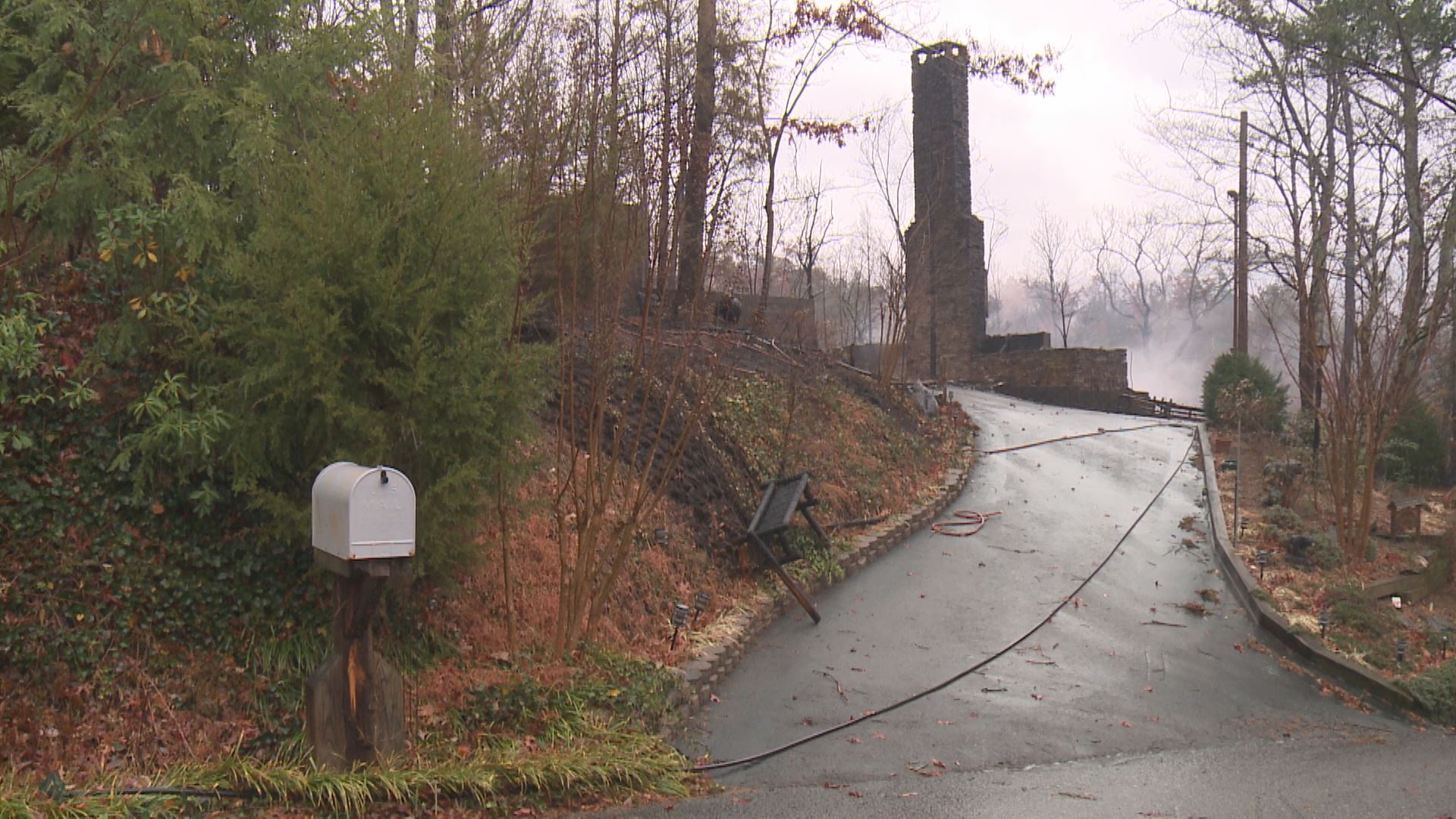 We first met Luzzana earlier this month during a story on new citizens voting for the first time. Luzzana was born in Italy, married an American around 10 years ago, and officially became a citizen last year.
Nov. 4, 2016: New U.S. citizen votes in first election
Luzzana was out of town celebrating an American holiday when she learned of the inferno consuming the land she now calls home.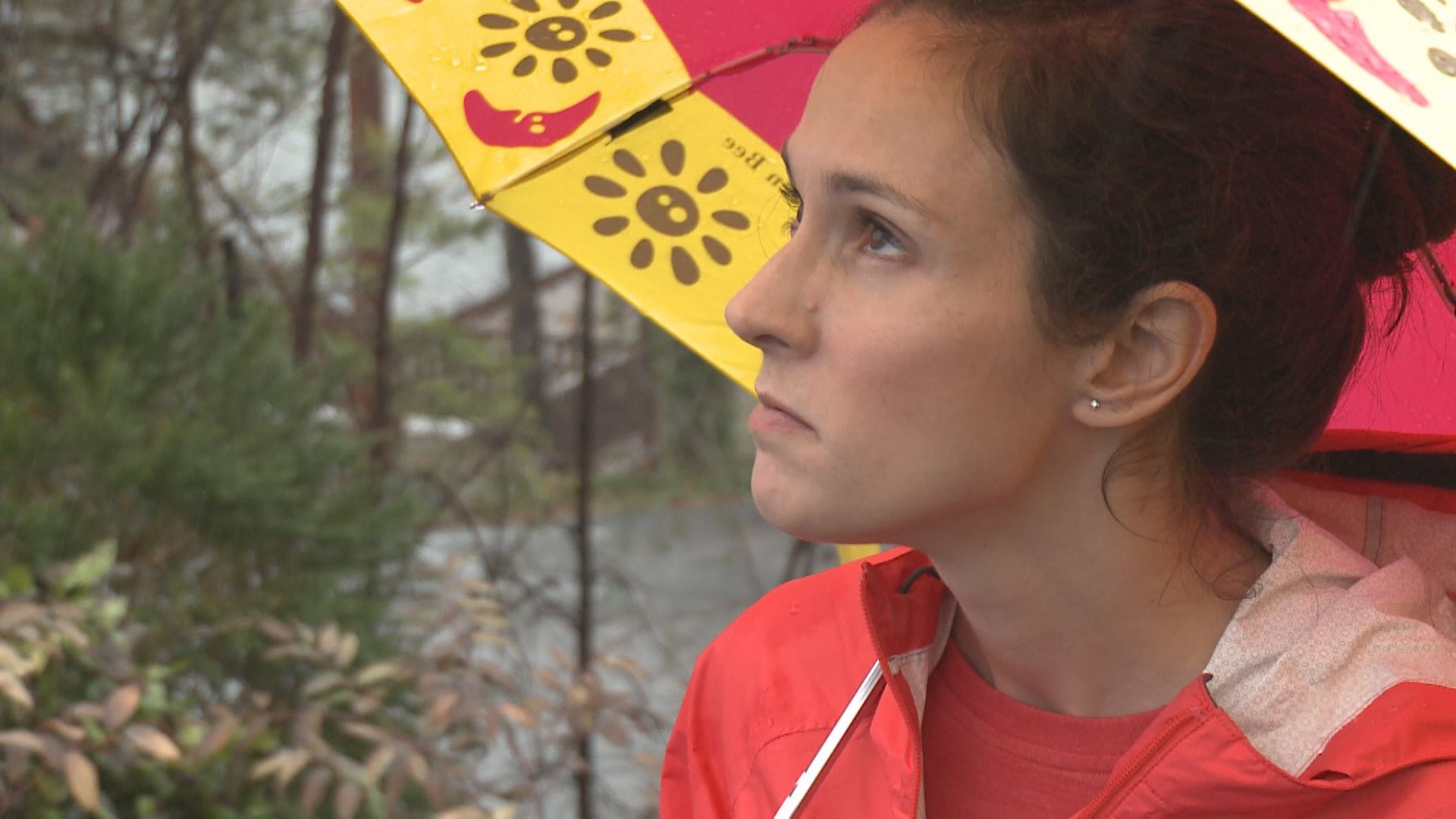 "I was spending some family time for Thanksgiving with my husband's family in New Jersey. We were driving back Monday and were in Virginia when a friend of mine called and said there are fires in Gatlinburg," said Luzzana.
She watched reports of homes turned to ashes, including several houses directly beside her own home. Tuesday, she received a photo of her employer's building and her car in the parking lot burned to a crisp.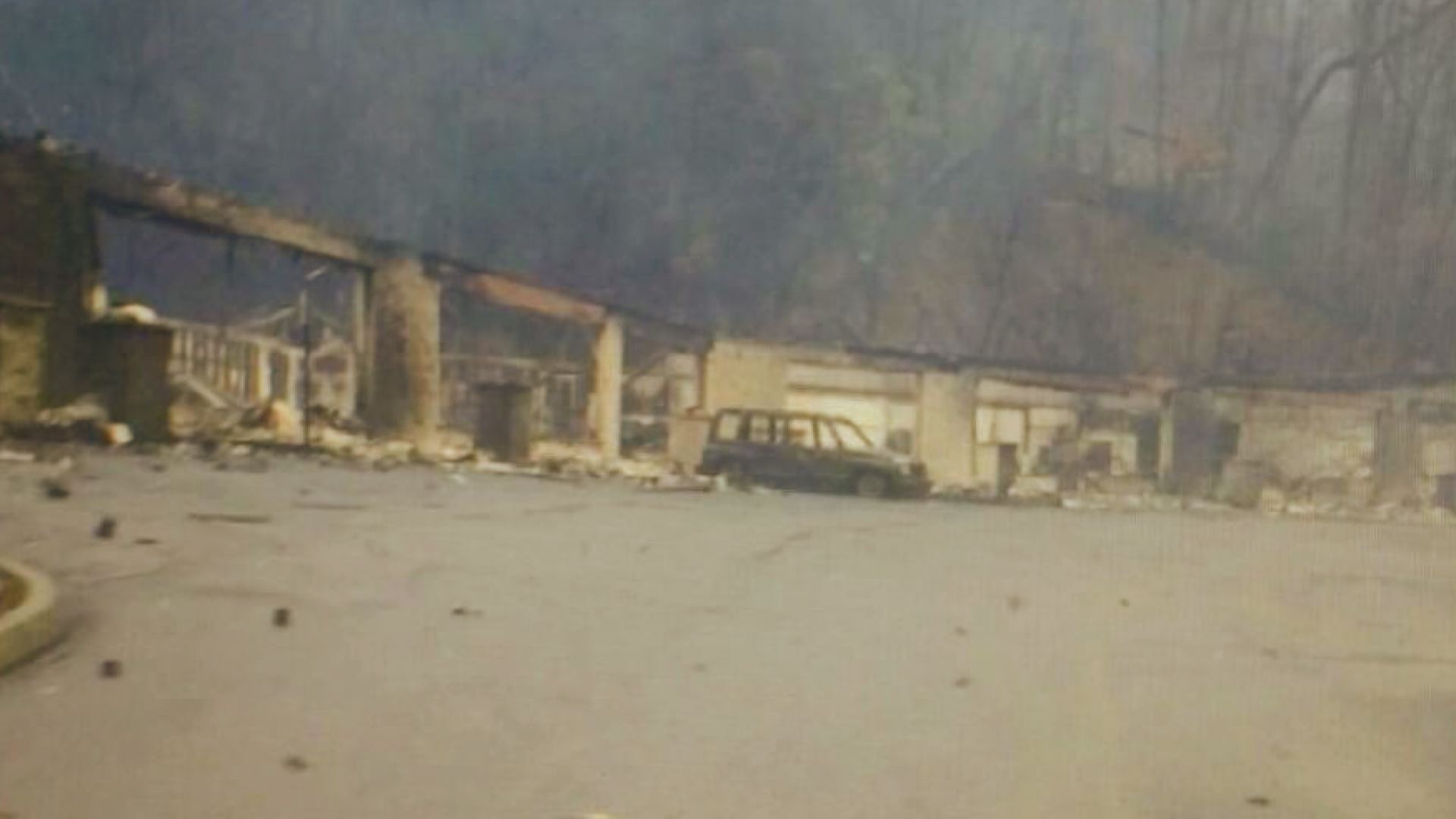 "That was shocking. Reality started to sink in, that was what my home was going to look like," said Luzzana. "I was unable to get up to my home to see it because there were powerlines down. I tried to come up a different road and there was still very thick smoke that made it hard to breathe. We finally got up here this morning [Wednesday morning] and were expecting the worst. This is one time I'm very happy to be wrong."
There is still no power in the neighborhood, so Giulia, her husband, and her two corgis will be staying with a friend in Dandridge.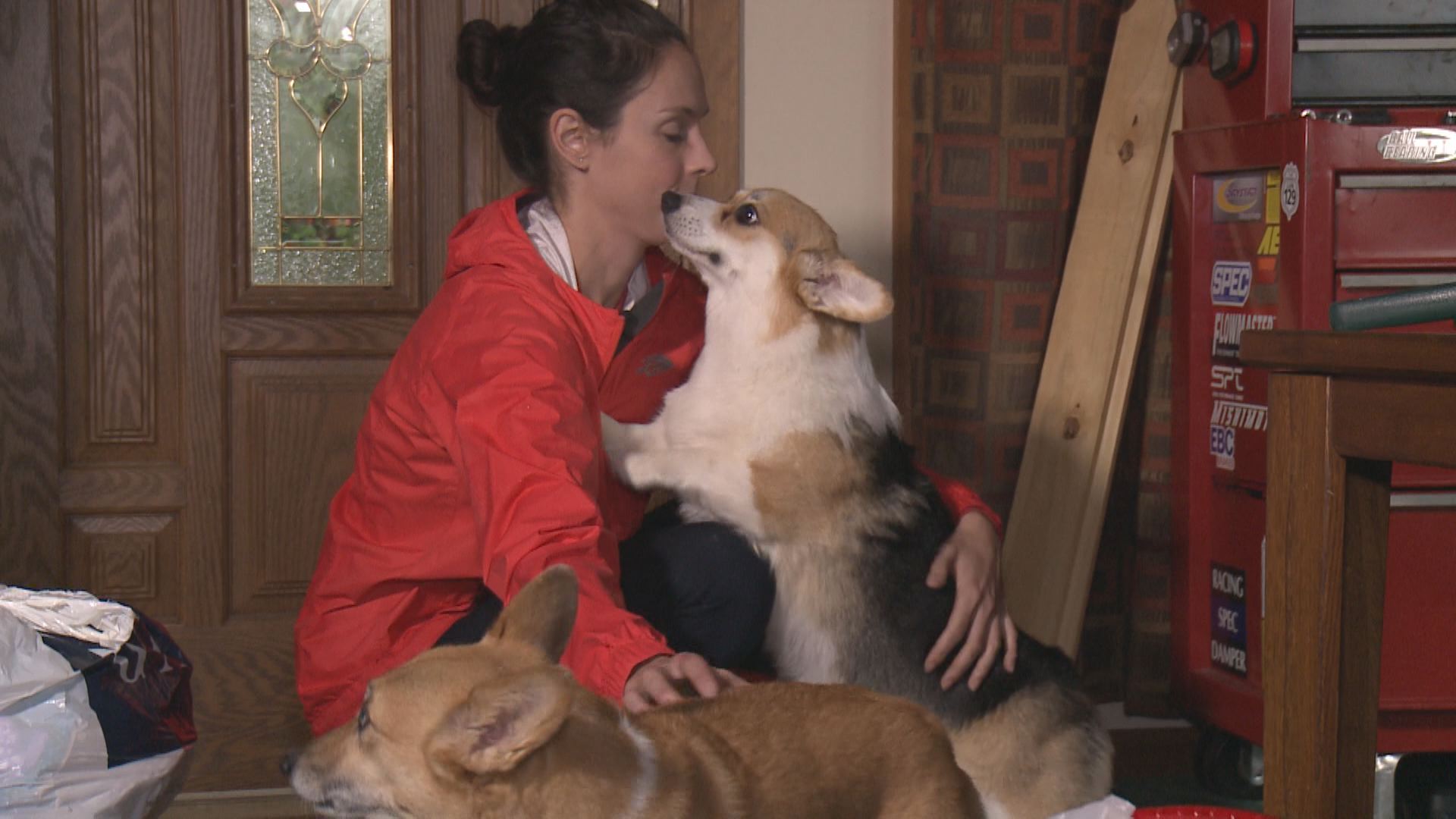 While it may seem like a miracle her home is still standing, there are plenty of clues their good-fortune is actually the result of very risky and hard work by strangers.
"There is a mask that obviously a firefighter left here. They were putting their lives in danger for me. That is a debt I'll never be able to repay," said Luzzana. "You can see where the fire came right up to our house and stopped."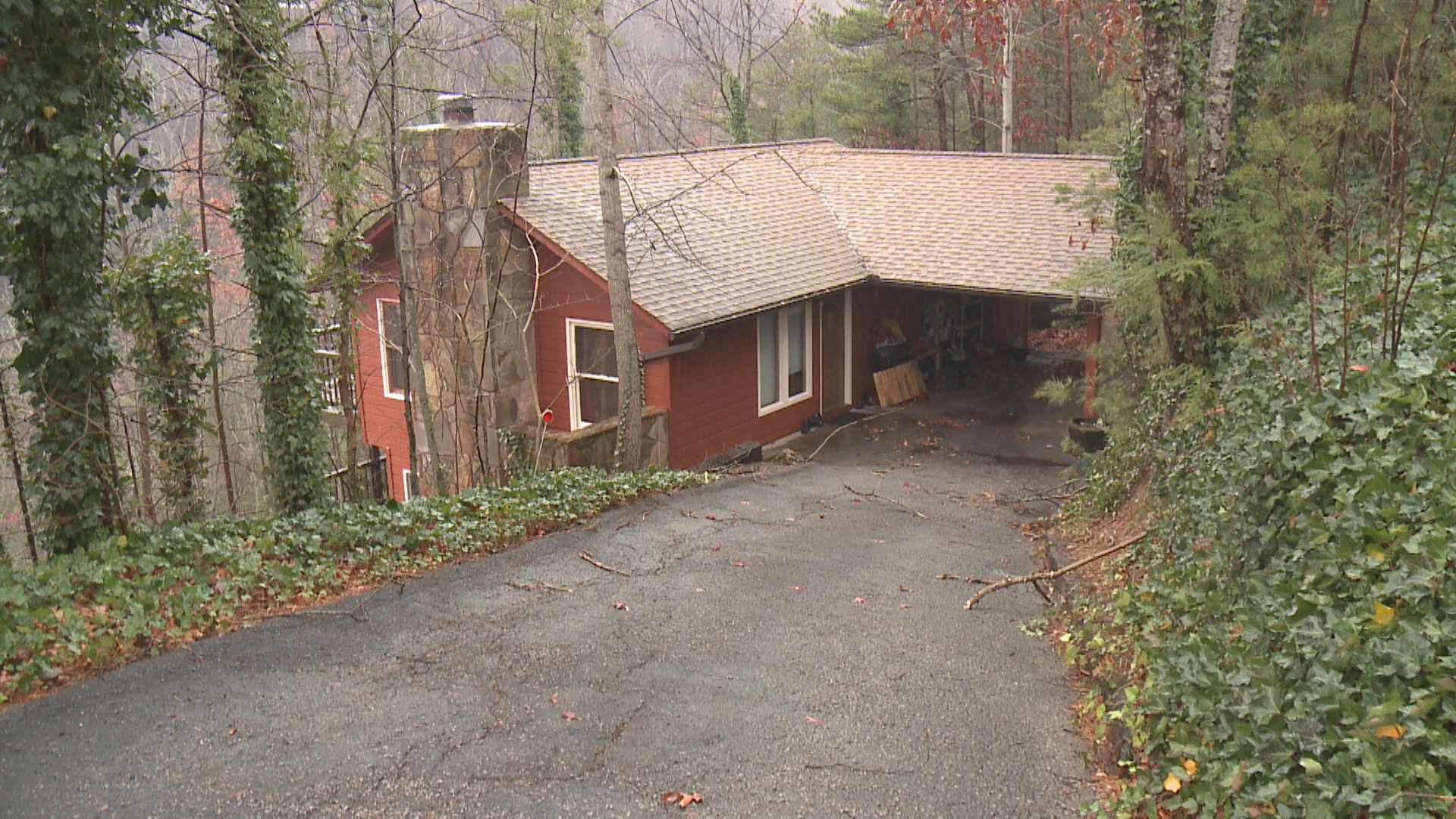 The prolonged Thanksgiving holiday has now ended with reasons to be thankful. Not only are Luzzanas happy they will not have to rebuild their own home. They are now also in a position to help others who were less fortunate.
"My husband, he is going around cleaning up the neighborhood and trying to help where he can. You've got people who are ready to give you the shirts off your backs. This is when the true colors of your community shows is when things like this happen," said Luzzana.