Anti-competitive, or potentially life-saving? That's the question being asked of a new rule imposed by the Tennessee State Pharmacy Board last month.
It effectively ends programs by grocery stores and pharmacies that encouraged consumers to bring their prescriptions. Some stores, like Kroger, gave patients a $25 grocery credit for every prescription transferred to their in-house pharmacy. Other chains had similar programs.
"New Rule Prohibiting Incentivizing and/or Inducing Prescription Transfers" passed Feb. 20, and puts a stop to that practice. The law reads, "A pharmacist shall not incent or induce the transfer of a prescription absent the exercise of professional judgment."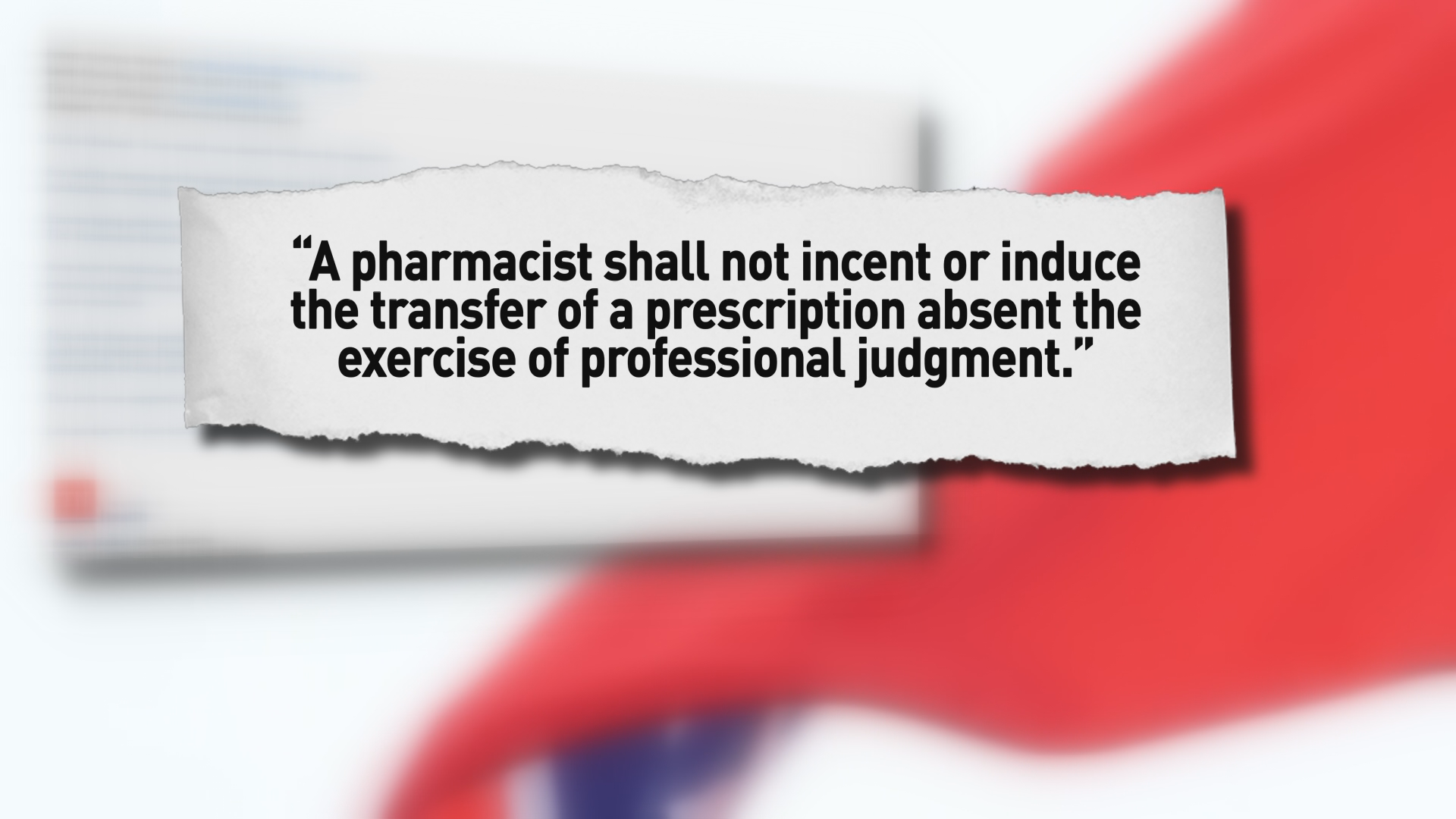 A representative of the Tennessee Department of Health sent this explanation.
"The intent of this was to encourage patients to use one pharmacy instead of utilizing multiple pharmacies to obtain gift cards and other incentives," wrote Shelley Walker, deputy director of communications and media relations for the Deptartment of Health.
"For safety reasons and for good patient care, it has always been encouraged for patients to use one pharmacy in order to know their pharmacist and have all records of their medications centrally available for drug utilization review and to prohibit possible interactions with drugs being prescribed by multiple prescribers," she added.
But the ruling is a bitter pill to swallow for some patients. John Cofer, of Knoxville, would frequently use Kroger's transfer program for his medications.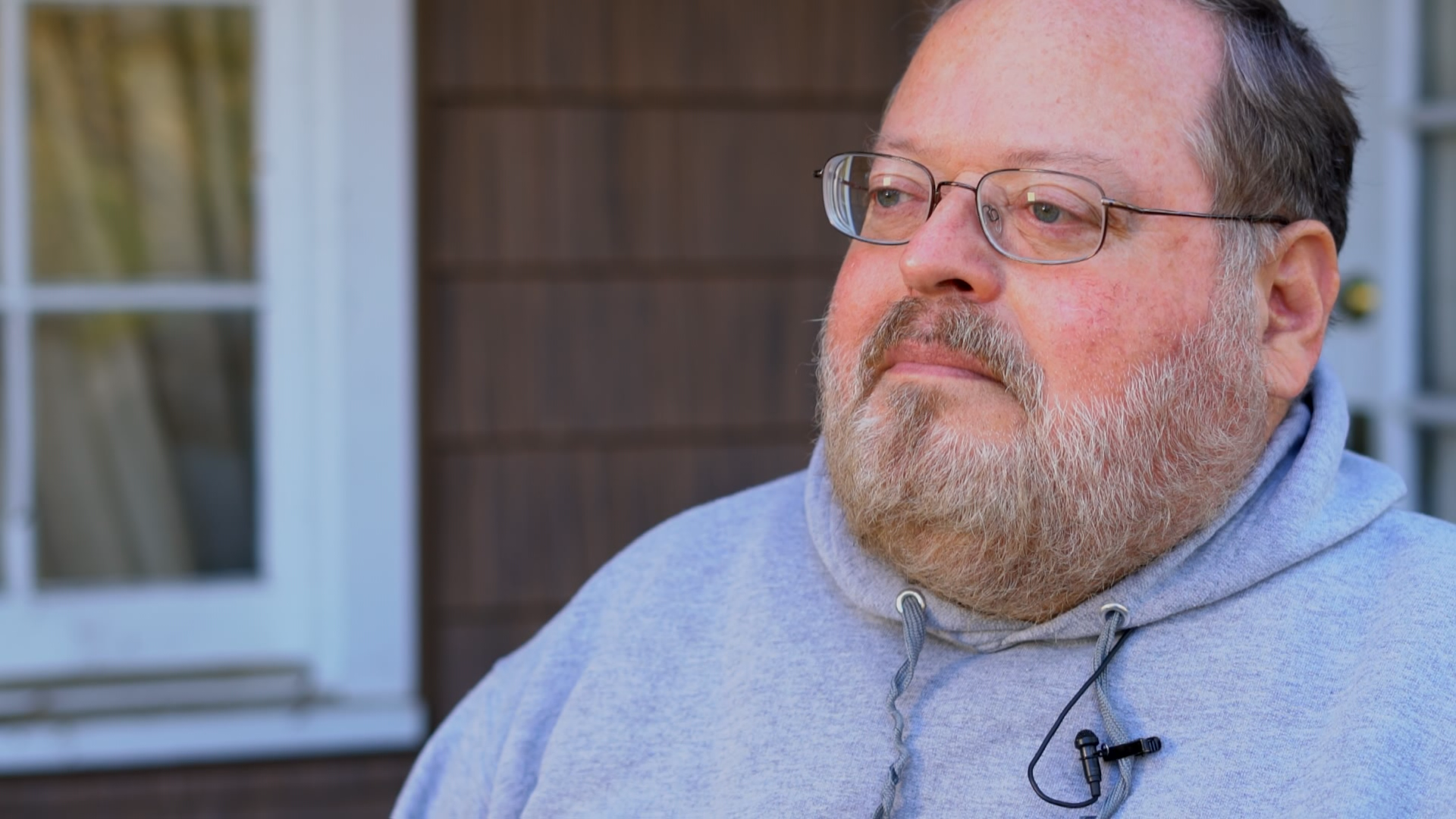 "This is a common way that pharmacies compete with each other," Cofer told WBIR 10News.
By having his doctor send the prescriptions to a different pharmacy, and then transferring them to Kroger, he received a $25 grocery credit for each fill. It saved him hundreds of dollars a year.
But recently, he showed up at Kroger, and got a surprise.
"I was told as of the previous day it had been outlawed or prohibited," he said.
"I guess I was bothered by two things – one, the way it was done, and the fact that no notice was given," said Cofer.
But the Department of Health says there was a chance to speak up – but no one did.
"The rule was supported by the Tennessee Pharmacists Association and there were no dissenting comments during the rulemaking hearings," wrote Walker.
Micah Cost, the executive director of the Tennessee Pharmacists Association, added: "Offering financial incentives to encourage patients to transfer prescriptions to competing pharmacies without any clinical reasons for doing so may result in greater gaps in care and may also result in incomplete medication therapy records on file with pharmacists and primary care providers."
Still, Cofer isn't happy. He said it's not the end of the world for him financially, but he misses the money, and feels it was snuck by.
"It bothers me that the state feels like Tennesseans can't manage their own affairs, that they're too stupid that they're able to figure out and manage this," he said. "It just seems like we should let pharmacies be able to compete against each other and to have a ruling that prohibits this is troublesome to me."
A previous series of 10News investigations has shown how the prices of identical drugs can vary by hundreds of dollars between different pharmacies. There are also several smartphone apps developed in the last 10 years to help consumers price compare before picking up their prescriptions – though again, the Department of Health discourages the practice, because pharmacists cannot prevent potentially-fatal drug interactions with an incomplete medical picture.
RELATED: Five ways to save money on your prescriptions
Cofer has suspicions the new rule was imposed because frequent transfers could befuddle computers monitoring 'doctor shopping' -- when patients look to abuse medical scripts for opioids.
"If there's a problem with the computers, fix the computers to make me happy," he said. "Don't try to change my behavior to make the computers happy."
"I would like to see the rule either suspended or changed, so that – let pharmacies compete," he said.
Walker said the Attorney General reviewed the rule, and determined it was not anti-competitive. The Attorney General's office declined to discuss their guidance with 10News.
10News was not able to find another company with a similar program to Kroger. While Kroger is likely not the only company in Tennessee to run such an incentive program, when reached for comment, a spokesperson wrote: "We are following the rule as it was handed down. Our understanding was that it was effective immediately upon passing which was February 20th, so that is when we discontinued the program. We did offer $25 in free groceries with any transferred prescription."
The Deptartment of Health noted that this ruling does not limit loyalty programs or coupon cards, only transfer inducements.
Still, Dave Belew, of Belew Drug, said the vague wording of the rule could create problems in the definition of what defines a benefit. For example, he's assessing whether his free packaging program, which combines a daily dose of all pills into one blister, could qualify as a now-illegal inducement. He also must re-assess a patient referral program.