Recently released texts, documents and dashcam video are shedding new light on the immediate response to the Sevier County wildfires.
The city of Sevierville released the public records Monday, in response to a 10News request. WBIR has several other such requests pending with other agencies.
Dashcam Footage
In hours of dashcam video, Sevierville police officers speed towards Gatlinburg, passing hundreds of fleeing families in miles-long traffic jams. At one point, a pickup truck passes by carrying several people in the bed.
Once officers reach town, around 10 p.m., they drive around warning residents and business owners to evacuate.
"You need to get out of here, go!" yells one officer at a person parked on Highway 321. The hillside behind the structure is glowing with fire just out of frame.
RAW VIDEO: Dashcam shows officers' view of Sevier Co. fires
In another clip, officers turn a corner near the Gatlinburg Sky Lift, and see Ski Mountain engulfed in flames.
"My god," the officer says to himself.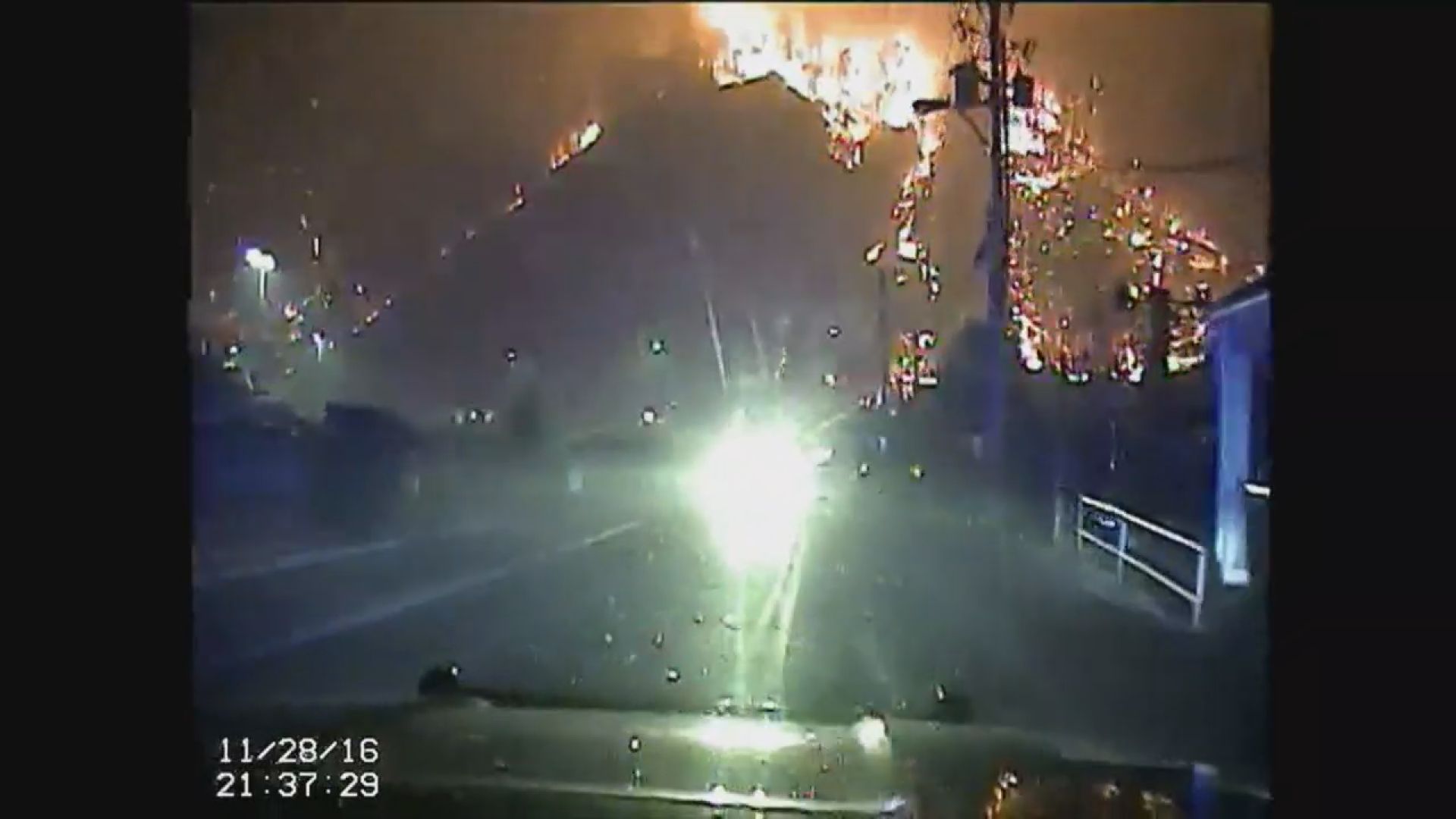 "This is the craziest thing I've ever seen," he says as they turn around. "I can't believe this is all on fire. The whole town is like a ghost town. This is going to cripple this county."
The video also shows the heroism of that night. At one point, wind blows sparks and embers across Highway 321, as the officer drives over.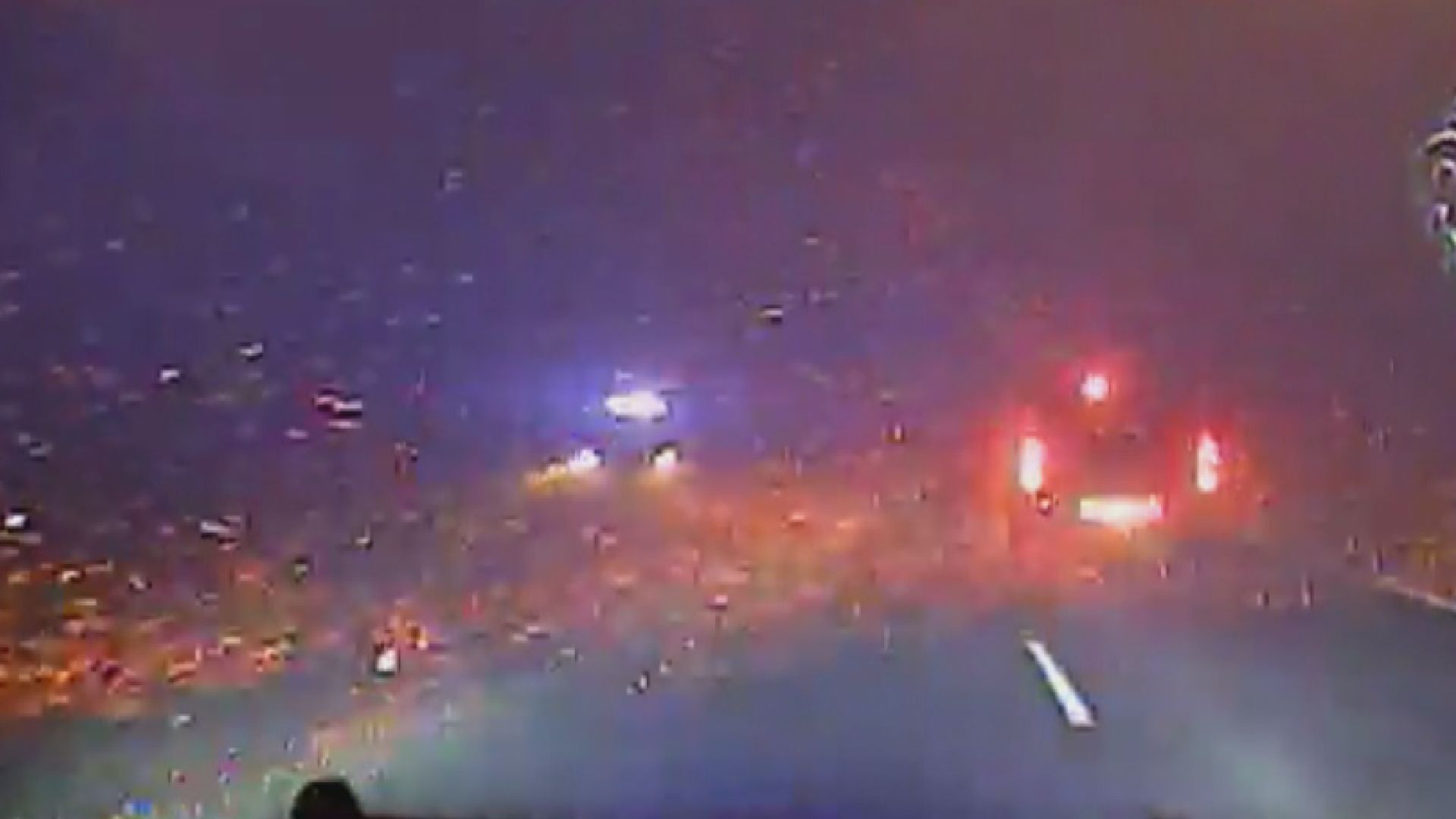 The officer mutters a prayer.
"Come on rain, let it rain," he says.
911 Calls
911 calls reveal the chaos of that night. One woman told a Sevierville dispatcher she lost contact with her father while he fought the fire with a garden hose. In another call, a grandmother in Pittman Center wept while asking if she needed to evacuate her home.
MORE: 911 recordings show callers' pleas when Sevier County fire disaster hit
Text Messages
Sevierville also released text messages from fire chief Matt Henderson to Kevin Lauer, who coordinates mutual aid between departments for the state. The exchange seems to show growing concern for the Chimney Tops 2 fire before it jumped outside the park.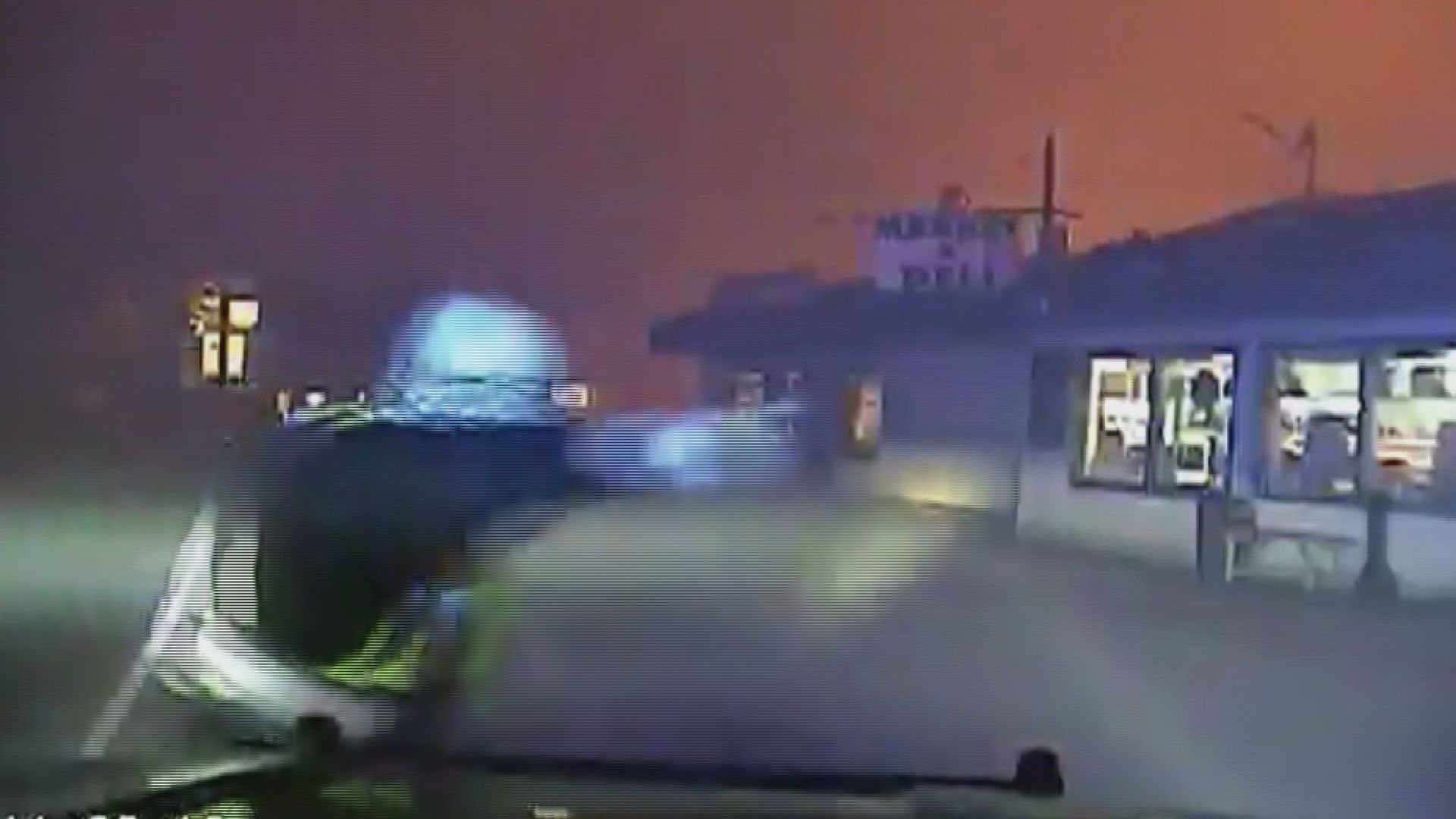 Around 12:30 p.m. on Nov. 28, Lauer texted Henderson: "Do we need to have [the fire in the Smokies] on our radar? Maybe plans for back fill for the cities?"
"Possibly, it's going to get bad before it gets better with the forecast," Henderson responded. "GSMNP will maintain command and have a National IMT team coming in at 8pm…"
"Pictures in town look awful," Lauer said. "The wind is really going to kick this up…"
Reached by phone Tuesday, Lauer said Henderson is a district fire coordinator, and he mobilized additional fire crews to stage in Sevier County as a result of that conversation. The crews staged before the fire jumped outside the national park.
"Up to that point I wasn't familiar with how big the fire was in the Smokies," Lauer said, noting conditions were favorable for the fire to spread heading into the 29th.
A Tennessee Emergency Management Agency spokesperson said those communications are common between Lauer and local officials, and would not have warranted TEMA notification. He noted local officials have the final say on evacuations.
Lauer said their additional staging would have been sent up the chain of command, and "elevated their awareness level."
Gatlinburg spokesperson Marci Claude said city officials were not aware of the text conversation on the 28th.
"The texts conversation appears to be speculative," Claude wrote. "Our decisions were based upon the events occurring at the time in conjunction with information provided by the National Park."
The messages show Lauer and Henderson go on to discuss detailed resource deployment and response over the next few days. Much of the paperwork is related to that response, including pay logs for crews.
In one incident report from Dec. 3, the fire objectives are outlined, including: monitor all contained active fires and rehab lines as need, continue K-9 searches, monitoring personnel fatigue and completing in-depth searches of burned areas.
The document also warns crews to exercise caution on roads above Gatlinburg, as they may be unstable, and to be vigilant for downed power lines and leaking gas lines.