Authorities are investigating a deadly crash that killed a 91-year-old man in downtown Knoxville and injured a police officer.
Investigators say the officer was rushing to help another officer in trouble when the van's driver, Dale Smelser, pulled in front of him.
The wreck happened Thursday afternoon, just north of the intersection of Summit Hill Drive and Henley Street. About 14,000 cars travel through the intersection everyday.
PREVIOUS: 91-year-old man dies after crash with KPD officer
Looking at the site of Thursday's crash brings back memories of the adrenaline rush for Mark Marzec.
Marzec was driving south on Henley Street, the same direction as 91-year-old Dale Smelser, when he heard an approaching police siren.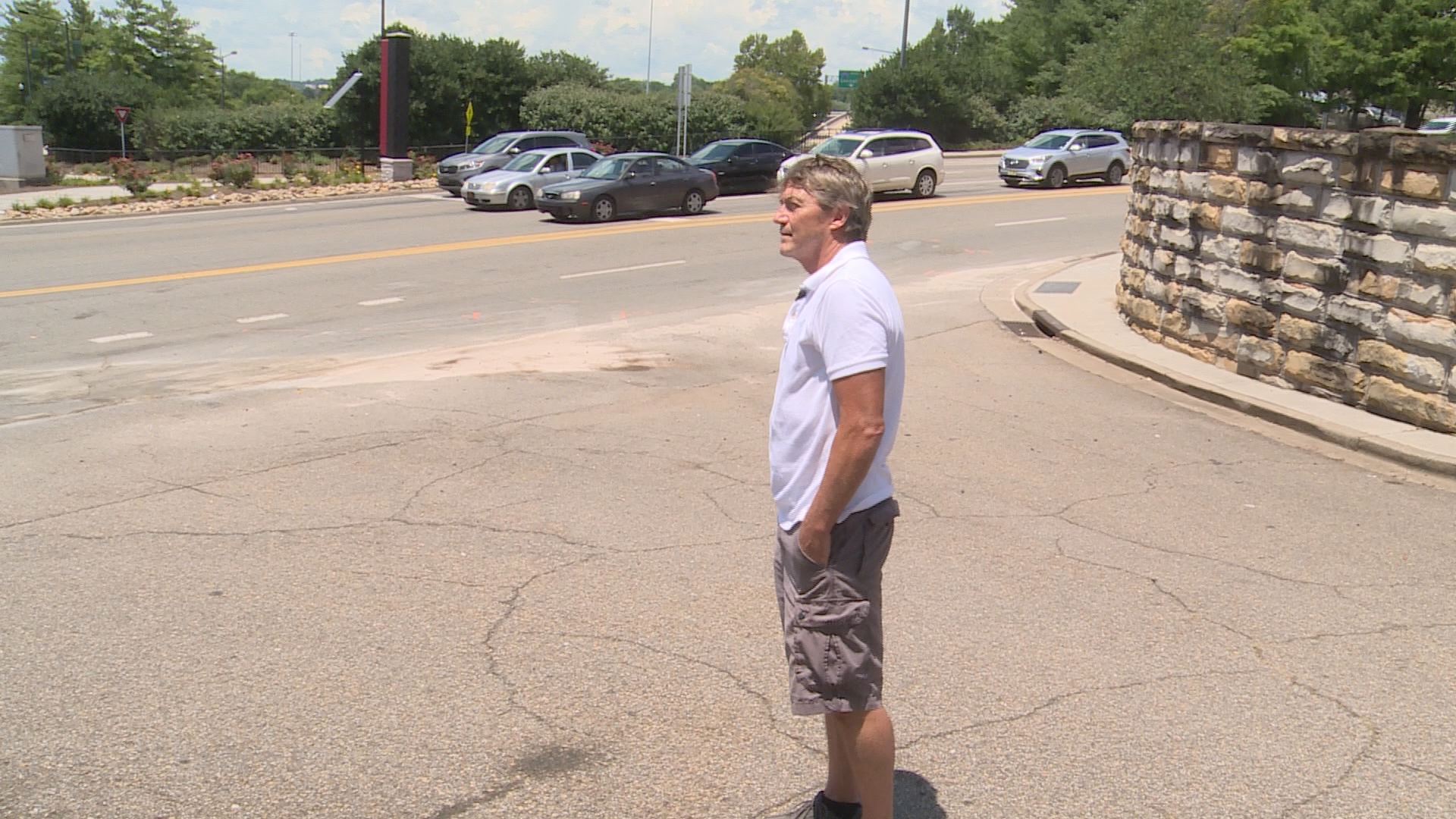 "I looked up, and the van just literally turned left, right into him," Marzec said. "It was as if he didn't see him."
Both he and KPD say the cruiser's siren and emergency lights were on before the van collided into it. An incident report 10News obtained from the Knox County Sheriff's Office, who is investigating the crash, states both lights were green, but Smelser failed to yield to the police cruiser.
"By the time I got out there, the officer had just started to get out of his car, kind of holding his ankle, a little disoriented," said Marzec.
With no one else stopping to help, he pulled over to check on the officer and then help the other driver. Marzec said the driver was slumped on the passenger's side of the van when he approached.
As a registered nurse at the University of Tennessee for the last 10 years, his instincts kicked in.
"I took a pulse, but couldn't feel one and couldn't see him breathing, so I did some compressions. He actually did start breathing after that," he said. "I turned over my shoulder, and the ambulance was already there."
Marzec said it can be a confusing intersection for unfamiliar drivers.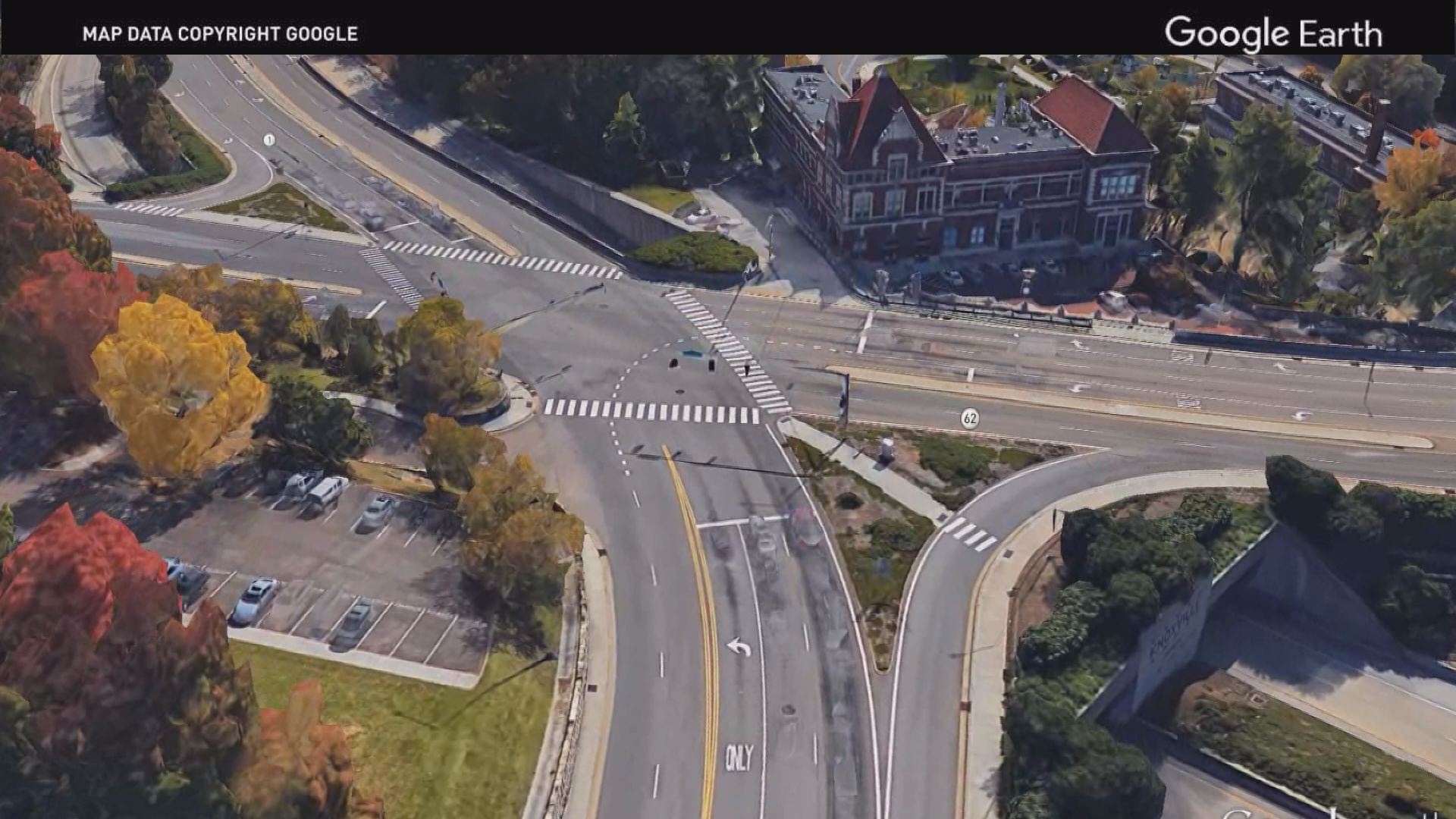 According to the Tennessee Department of Transportation, seven crashes have occurred at the intersection so far this year. Neither TDOT nor the City of Knoxville are aware of any formal safety complaints.
Rural Metro Fire Chief Jerry Harnish said drivers impede their emergency vehicles several times per day. This slows down response times and can put lives at risk.
"We really need them to not only listen, but to be looking both forward and side rear view mirrors," said Harnish. "In some cases, it's difficult for the driver to hear us. They might have the air conditioner on or the radio running."
He said a good rule of thumb is to move to the right when an emergency vehicle is approaching.
"Unless there's just no other option to avoid a collision, pulling to the left is going to be pulling into the direction the emergency vehicle is trying to choose."