The new eighth lane of the Oak Ridge Rowing Course at Melton Hill Lake is now complete as teams gear up for spring training and the season's first regatta on Saturday.
The additional lane will now allow Oak Ridge to host events requiring eight lanes for competition. The first regatta of the spring season kicks off Saturday. Approximately 12 teams are expected to compete in the two-day event.
Teams have already been utilizing the course for spring training, which started in late February.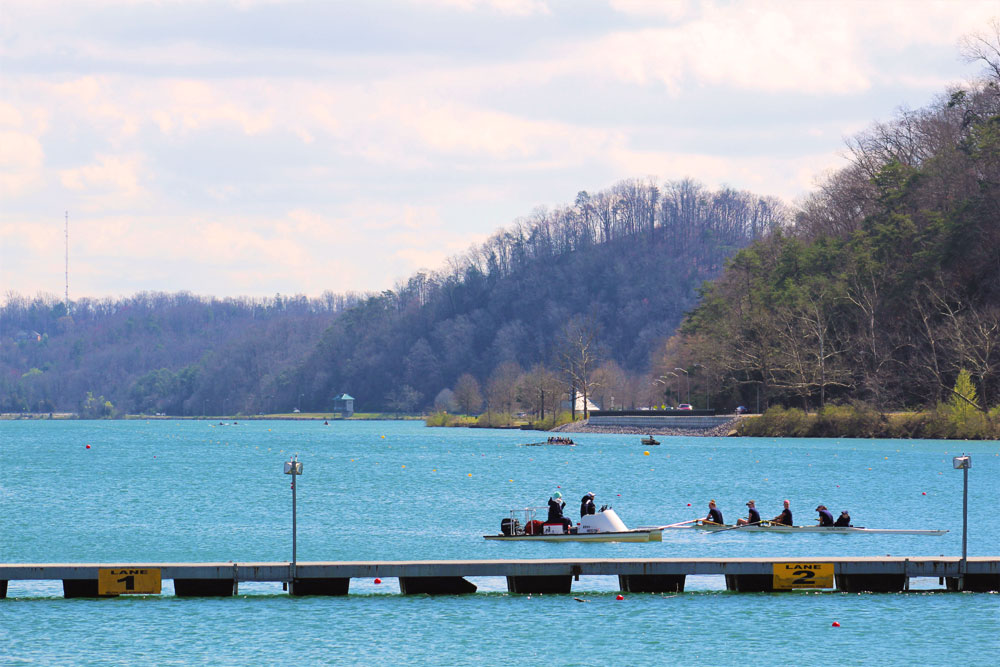 First Place Finish Inc. was chosen for the $548,350 project last September. The project was funded by $250,000 from the state, city capital improvement funds, a grant from the Tennessee Valley Authority, the Oak Ridge Rowing Association, Explore Oak Ridge, the Oak Ridge Economic Development Initiative and Visit Knoxville.
City Manager Mark Watson said having the eighth rowing lane will allow Oak Ridge "to attract even more and larger events."
"The new lane also ensures that the Oak Ridge course will remain competitive as one of the top-ranked rowing venues in the United States," Watson said in a news release.
Rowing has an annual economic impact of more than $2 million for Oak Ridge and surrounding communities, the city said.