In a world where men clash on the football field, you'll find a woman calling the shots in the front office of the Cleveland Browns.
Knoxville natives Dee and Jimmy Haslam bought the team in 2012 for a little more than a billion dollars.
"We really take it as a huge responsibility and we don't feel like we own this team. We feel like we are keepers of this team...So the team doesn't belong to us. It belongs to northeast Ohio." Dee Haslam explained to WBIR during an interview at the Browns training facility.
She is a rarity in the NFL, among just a handful of owners who are women. One ESPN writer went so far as to describe her as the team's "new sheriff."
"Any organization is better if they have a diverse organization with different viewpoints from different people...That's something we embrace here and encourage and welcome," the Browns co-owner said.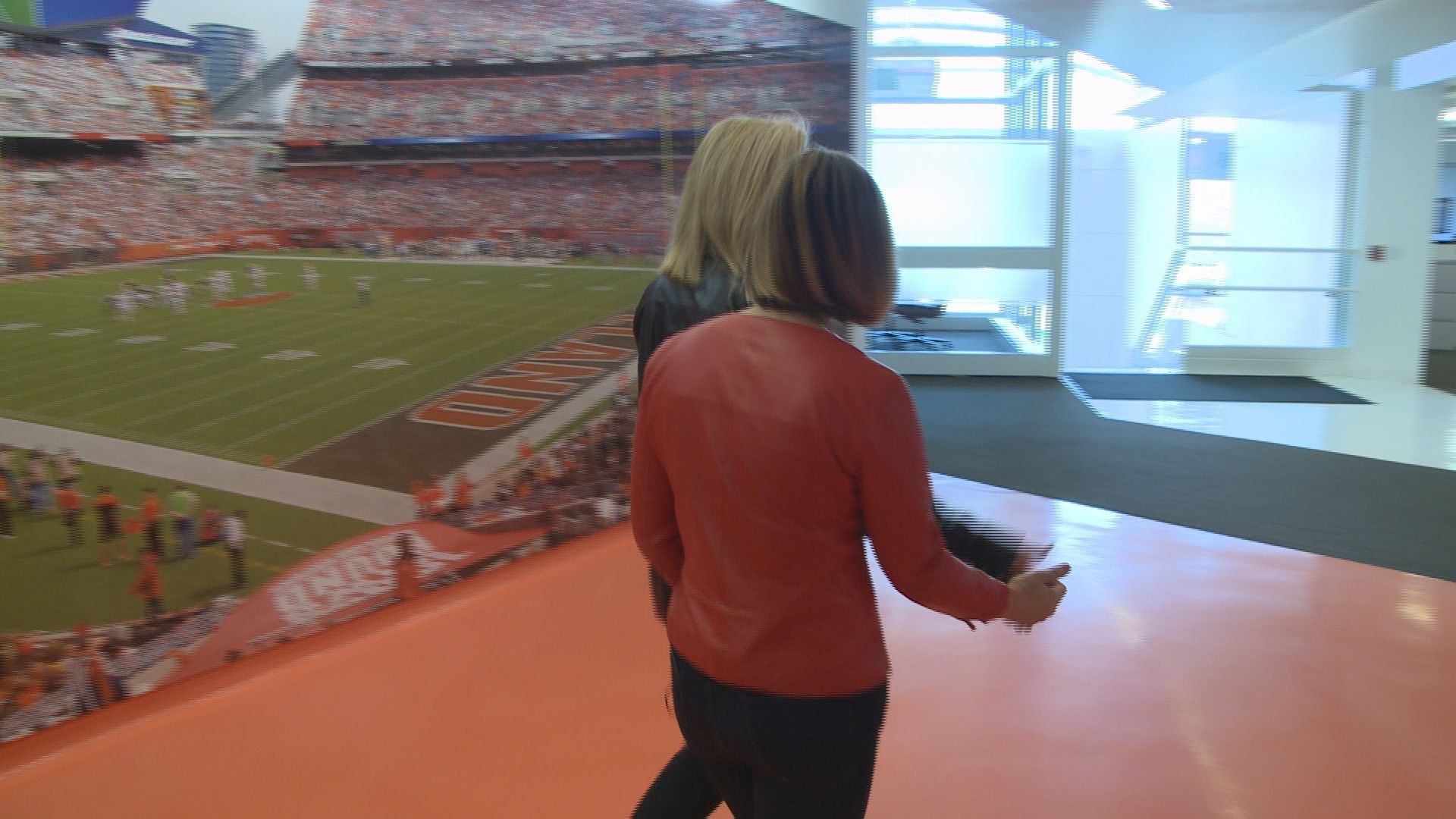 Haslam also brings the business sense she earned by building her own TV production company, Knoxville-based River Media. Her two careers now collide in Cleveland, where she spends most of her time now.
"We have a huge kind of fan experience department which is a lot of marketing and entertainment value which is a perfect fit for what I've always done and having a blast doing that …but everything we do comes down to winning on Sunday," Haslam said.
But wins have been hard to come by for the Browns. They're coming off a dismal 1-15 season.
"It's hard…last season was so hard. I don't remember having many conversations on Sunday night…it was just hard," Haslam described.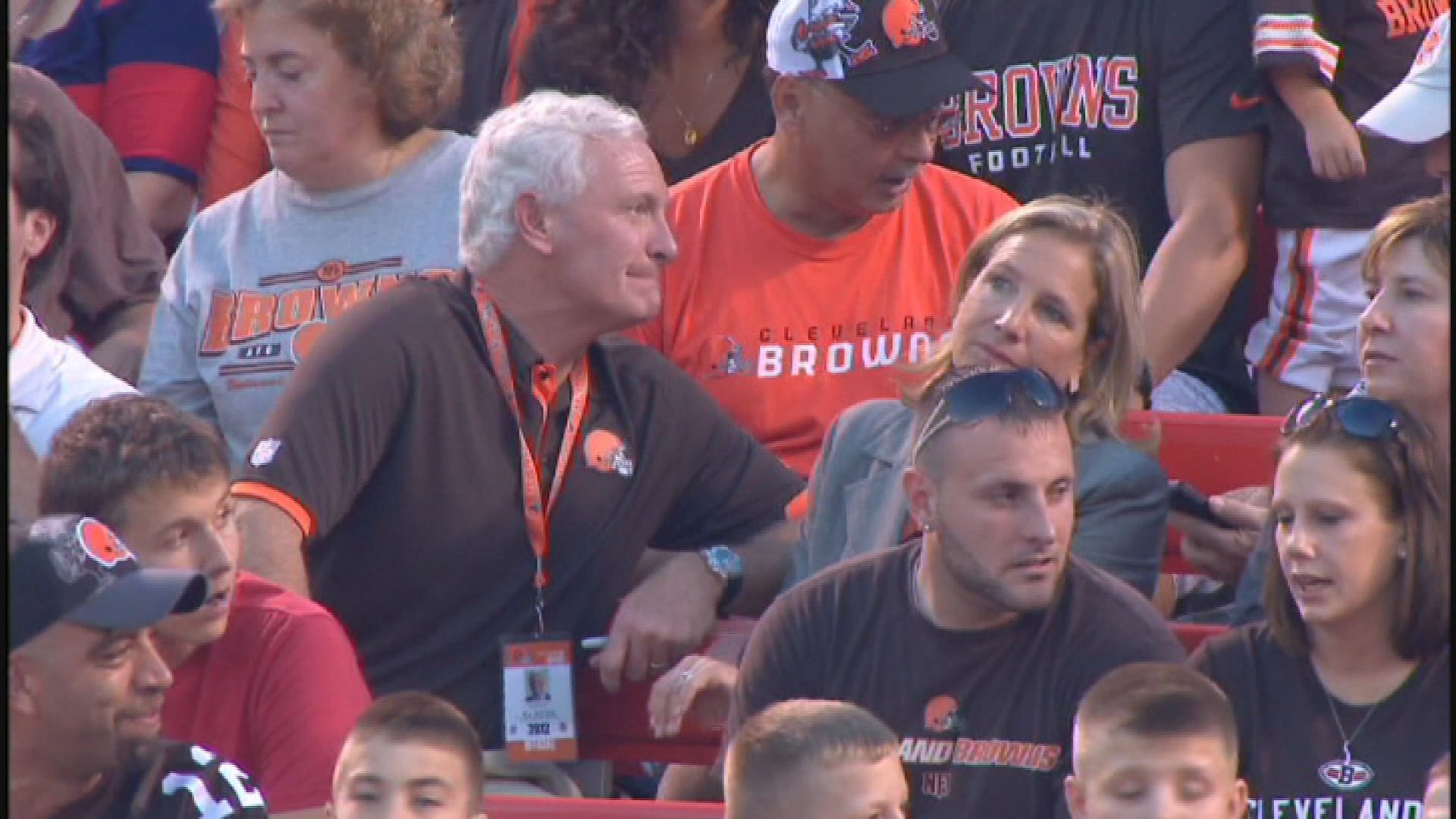 In recent years, they also suffered a very public blow off the field.
On April 15, 2013, federal agents raided the Haslam-owned Pilot Flying J headquarters in Knoxville, Tennessee. Eight people were indicted, including the company's former president, and ten others pleaded guilty for their roles in a rebate scheme.
Pilot CEO Jimmy Haslam has denied any knowledge of the scheme. The truck stop giant paid out a $92 million pentalty for cheating customers.
"Things happen in life to everyone and everyone has their struggles they just come in different forms. I think ours was so public," she explained. "If you are having struggles you don't want to broadcast it all over the world and of course everyone has an opinion. I think both the NFL and then what's happened to our company has been very public but I think if you would ask anyone who works at PFJ, the culture and what we are doing is tremendous."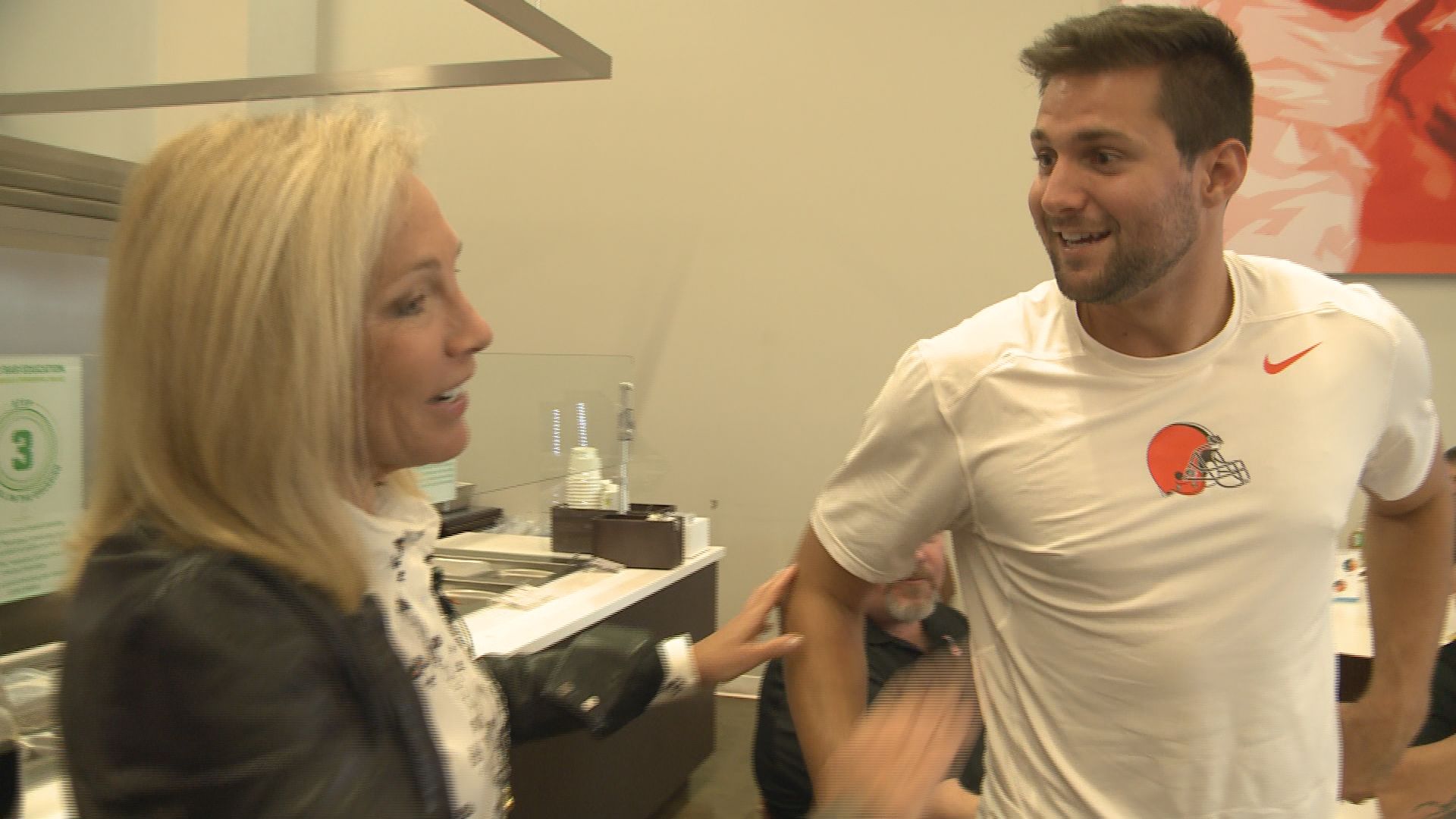 "I think life challenges draw you closer to God. They grow you closer as a family and you get better. As much as you hate that, we've learned to value what it's done for our life and how it's changed us."
Now Dee and Jimmy partner together on everything, from leading their two companies to collaborating on an NFL game plan
"I'm the one who's more conservative and 'lets think about that before we do it. Jimmy is more like fire, ready, aim…we kid about that. I think that's been a great balance because he is willing to go forward and I'm willing can we think about that?" Haslam described.
Creating a world-class training facility is just part of their winning strategy, but just as important is what happens in the stands and outside the stadium.
"The NFL is the great uniter. It doesn't matter what walk of like you come from, ,or what your interests are or your political affliations or whatever your differences are…it doesn't matter if you are united by that team," she said.