A motorist suffered minor injuries Wednesday in a car collision in Oak Ridge with a school bus.
Three children were on the bus. Neither they nor the bus driver were hurt.
The crash occurred shortly after noon at the intersection of Oak Ridge Turnpike and Georgia Avenue, according to the city of Oak Ridge.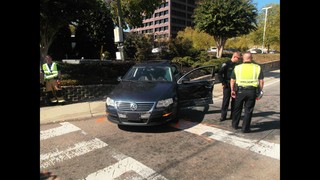 According to the city, police think the driver of the Volkswagen sedan ran a red light and collided with the school bus.
The Volkswagen's driver was taken to University of Tennessee Medical Center for treatment and was later released.
Charges are pending.