As most pet owners know, your animal isn't just a four-legged house guest. It's another member of the family.
So you should treat that pet just like you would a family member.
This week WBIR is highlighting a Saturday event called "Clear the Shelters," a nationwide project that aims to encourage widespread adoption.
Locally, we're focused on four area animal shelters. You can learn more about the effort here.
Here are tips on ways you can make life better for the pet and for your own household.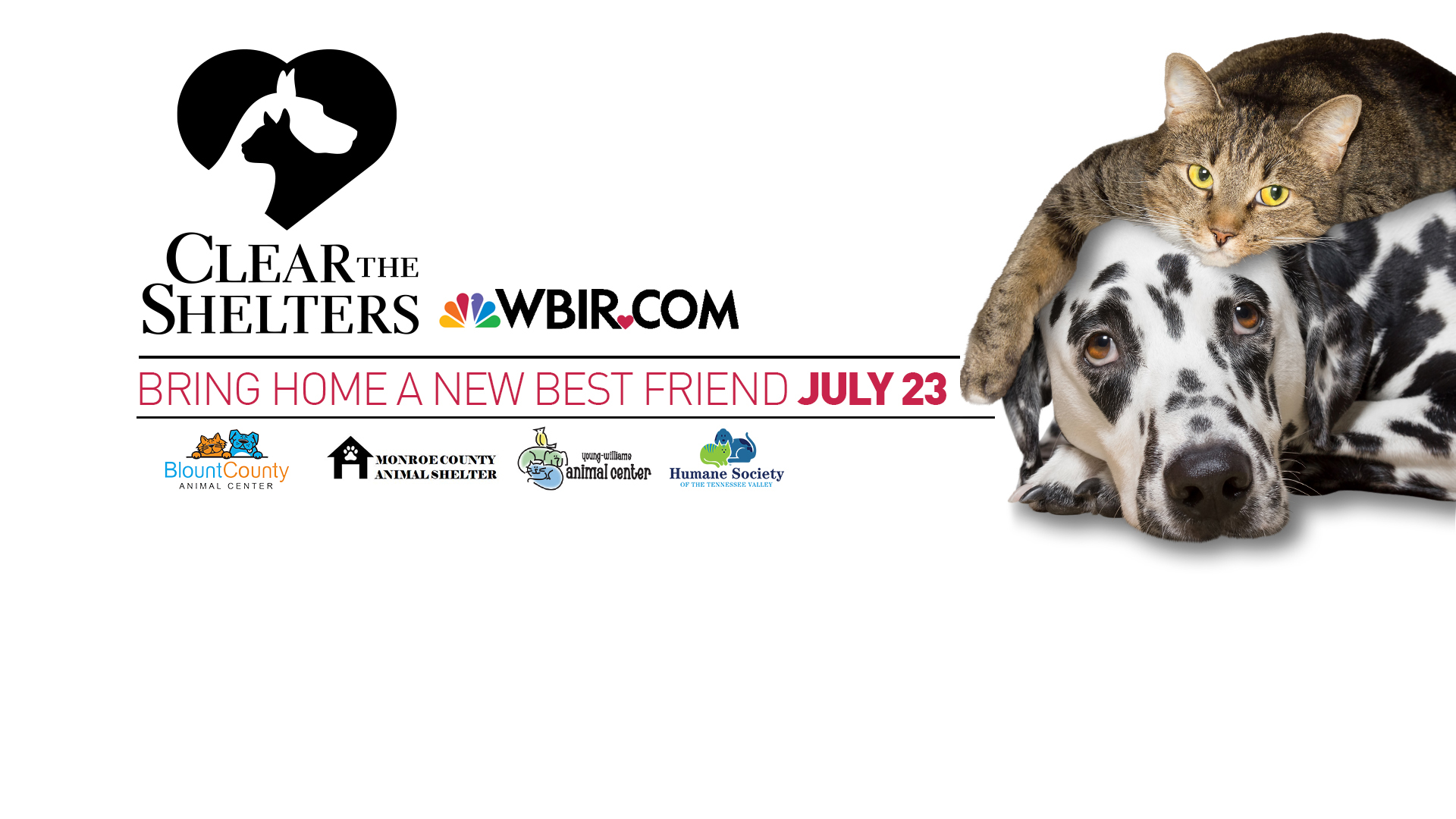 First, whenever you can, be sure to microchip your pet. It's easy, inexpensive and will save you heartache if the animal ever runs away or someone should snatch it off the street.
Many shelters charge $10 to microchip.
You should also find and keep a regular veterinarian - someone who will get to know your dog or cat and who can treat it over the long term.
Another tip: Take your dog for daily walks, without fail. It's healthy for both of you, to be honest.
Have you thought about health insurance for your pet? While most young, healthy dogs only go to the vet maybe once a year, insurance could come in handy for an older dog.

"Good pet care is very important, and for some people it's something they have to learn how to do," said Claire Moxim of the Monroe County Animal Shelter. "You certainly don't want to consider your pet as a furry child. That bothers me because they are dogs and cats. But they do need to be treated with respect as family members."
Clear the Shelters culminates with an adoption event Saturday at four shelters: Young-Williams and the Humane Society of the Tennessee Valley, both of which are in Knoxville; the Monroe County Animal Shelter in Madisonville; and the Blount County Animal Shelter in Maryville.