One of the victims who was ripped off by a Pilot Flying J rebate scheme is "glad to see the wheels of justice are still turning" in the wake of Tuesday's federal arraignment of eight people for rebate fraud at the diesel giant.
LINK - Feb 9, 2016: Eight from Pilot Flying J indicted for fraud
"It had been a while since I heard anything about the case and I started to wonder if anyone was going to be punished," said Curt Morehouse, who owns W.N. Morehouse Truck Line in Omaha, Nebraska.
Morehouse was one of the victims named almost three years ago when the FBI raided Pilot Flying J headquarters in Knoxville. In April 2013 shortly after the raid, the feds released transcripts of secret recordings where employees discussed how they short-changed Morehouse and eased his suspicions of wrongdoing.
Reporter's note: Morehouse spoke about the fraud in-depth during a WBIR visit to his trucking operation in Nebraska in April 2013. Read the full story at this link.
After years of investigations and guilty pleas by some employees in exchange for lighter punishment, Morehouse said he is glad to see progress in the criminal prosecution of those alleged to be involved in the scheme that short-changed trucking companies tens of millions of dollars.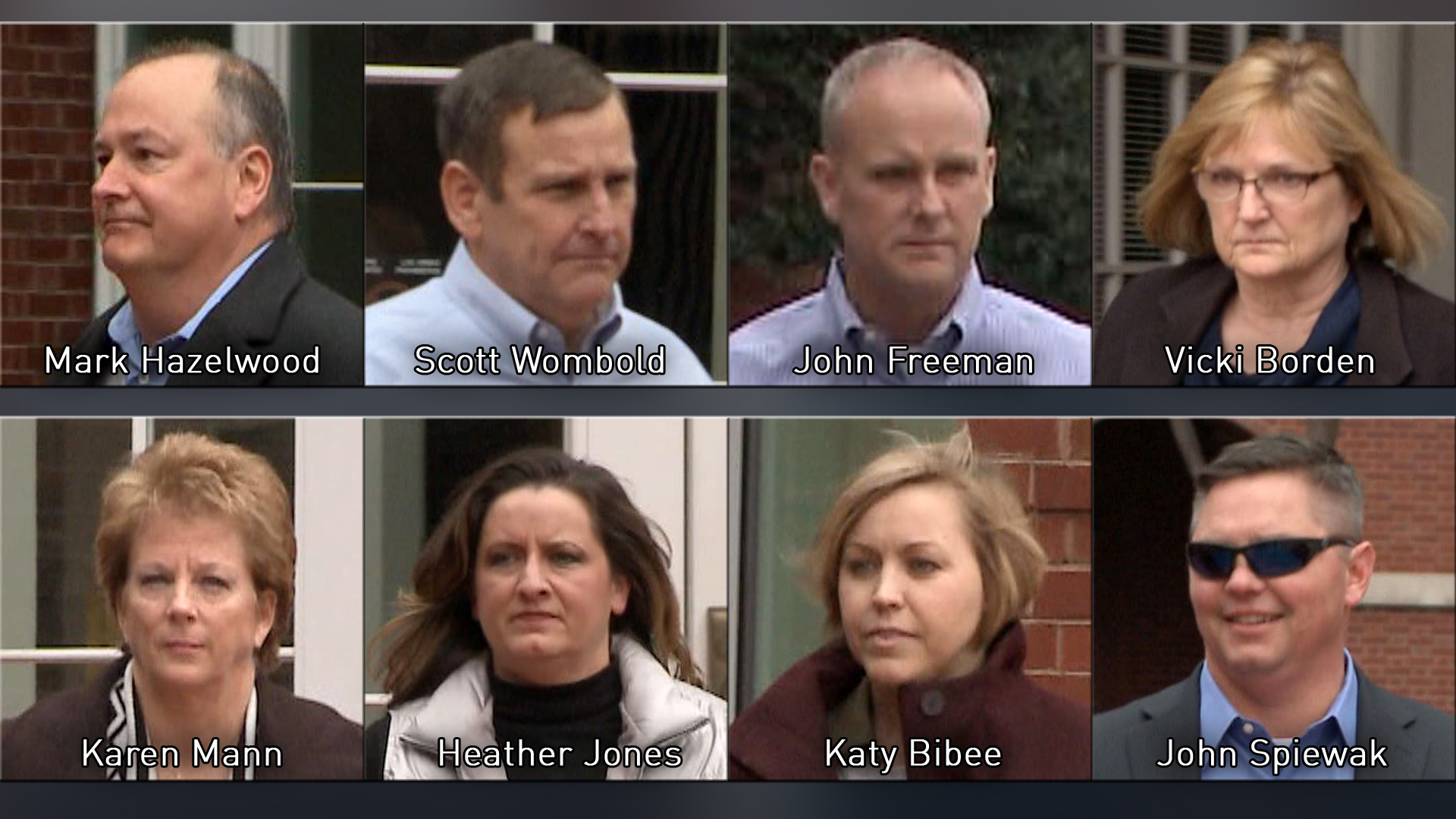 "Anyone that is guilty, I just hope they get what is coming to them," said Morehouse. "I'm sure they had a good time with the extra money that they stole. I hope they have to pay it back in terms of money and also with time in jail."
The indictment of Scott Wombold, former vice president of national accounts at Pilot Flying J, was particularly disturbing to Morehouse. Wombold is charged with fraud as well as making false statements to the feds. Morehouse says Wombold made false statements to him after the FBI raid, too.
"Scott Wombold, he was the first guy they assigned to us as a salesman after this all happened. He came in and sat on my couch, the same place Brian Mosher used to sit, and told me he had no clue any of this was happening. He looked me right in the eyes and promised, 'I didn't know anything about this.' Well, it turns out that was a lie. It just sucks that people lie."
Brian Mosher was the sales rep who originally set up the fraudulent billing of Morehouse. Mosher was one of 10 employees who pleaded guilty to fraud and promised to help the federal investigation in exchange for a lighter sentence. Mosher is guaranteed to serve several years in prison.
"As for Brian Mosher, I'm glad he is going to be punished and I'm glad he is going to jail. He is the one I dealt with personally the most, so I have a special hatred for what he did. He took us out to lunch and fed me the same lines you read in the affidavits for how to cheat these dumb truckers," said Morehouse.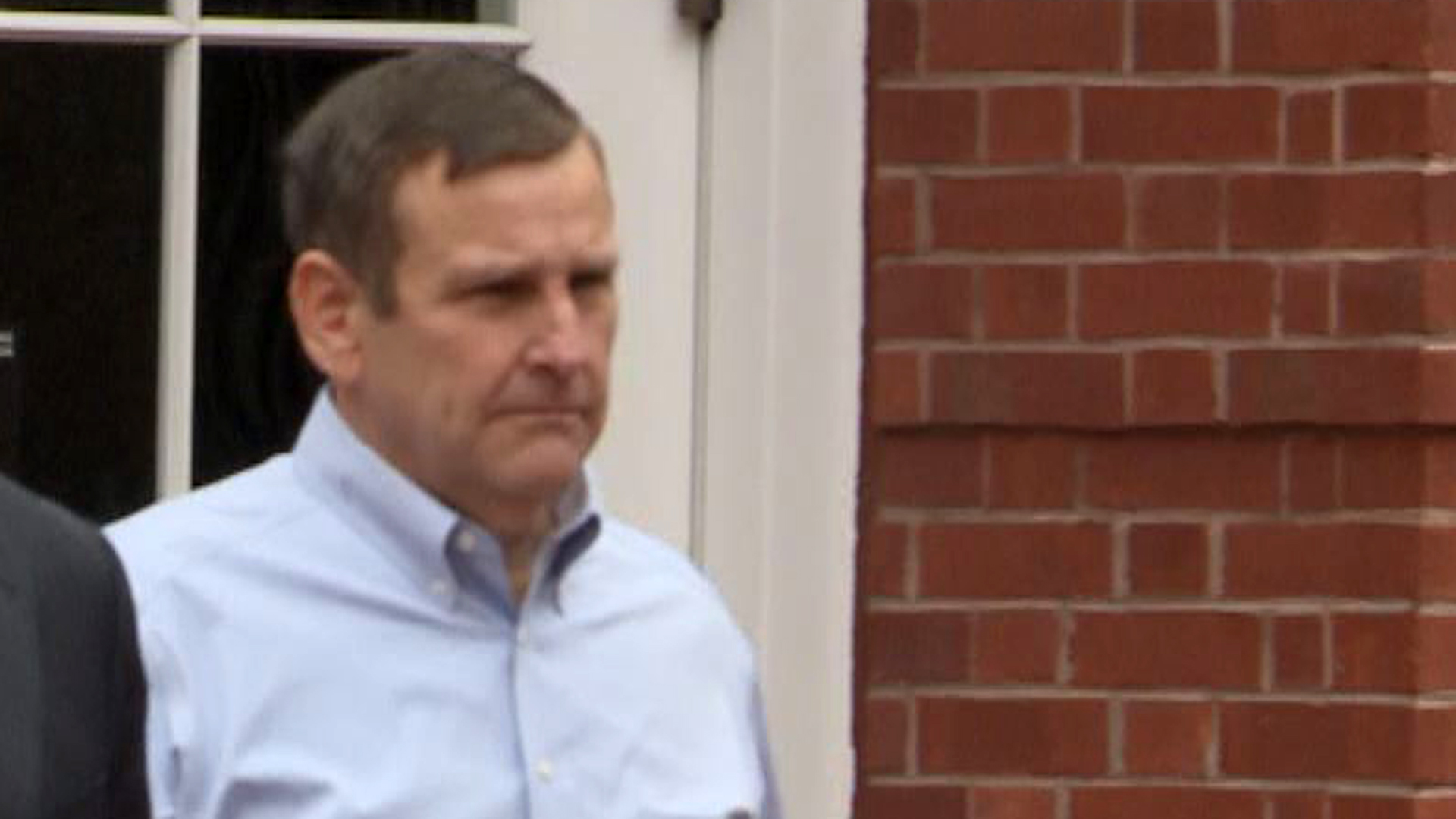 The indictments show emails between Pilot executives discussing the scheme that promised trucking companies one price on fuel, but deceptively billed them for a higher price. When busted by customers, Pilot would routinely apologize for the error, and emails quote some executives sarcastically using quotation marks to refer to "what we 'mistakenly' were charging."
The emails also refer to ensuring everyone sings "from the same hymn book" to prevent customers from suspecting they're being cheated. One email refers to false price figures on a trucking company's monthly bill as a "good number... 115,000 dollar screw."
In secret recordings, vice president of sales John "Stick" Freeman justifies the fraud by explaining it's the customer's fault for letting it happen. Freeman tells employees to understand customers have "got the ability to know what the hell you're doing to 'em."
Morehouse says he's still a Pilot customer, in large part because CEO Jimmy Haslam has given him a great price on diesel to make amends for the fraud.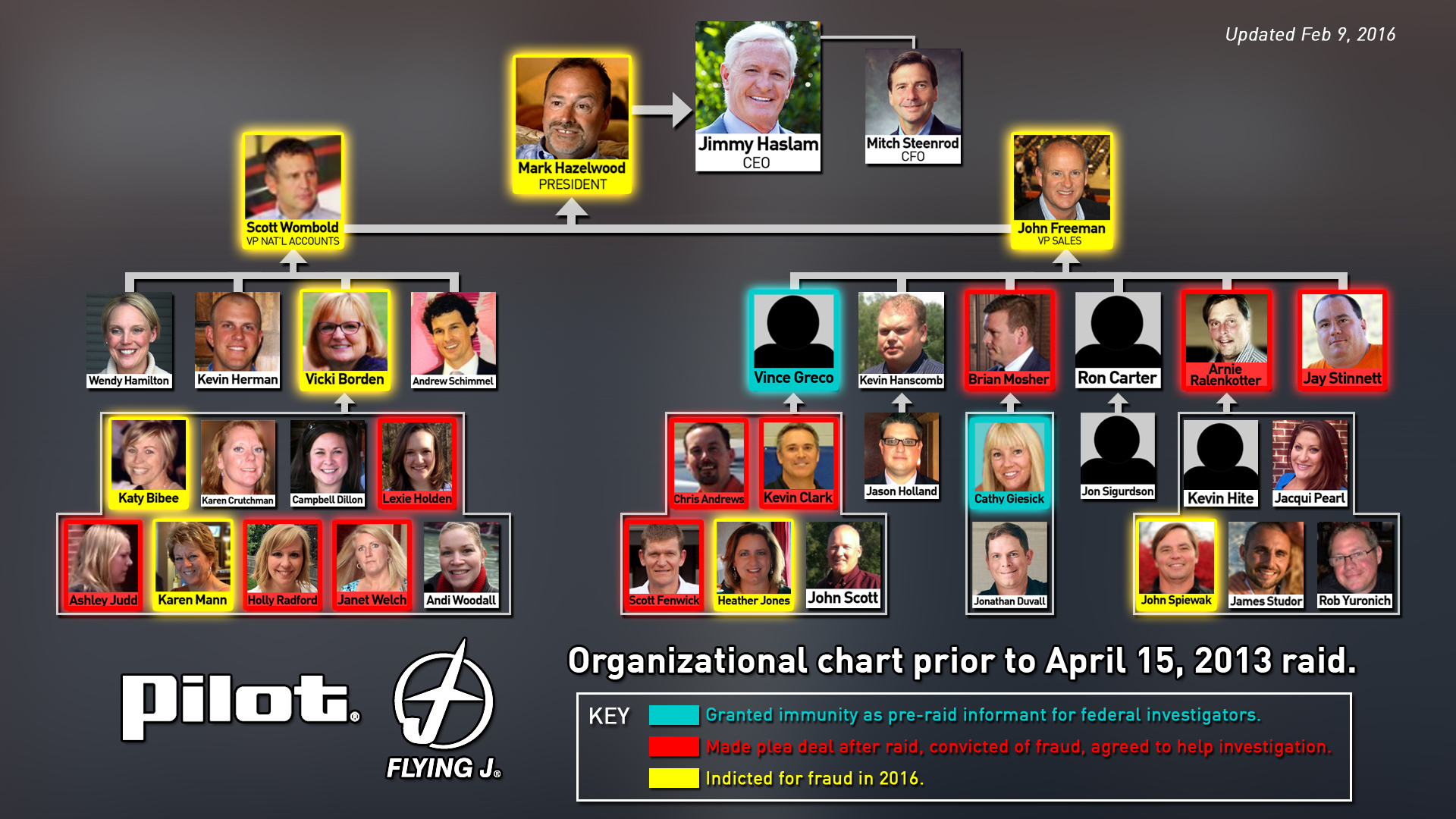 "I'm in business to make money. I've got to pay people's salaries. I can't pay them the best wages if I don't also get the best price on fuel. I'm actually getting a much better price than normal because these people at Pilot did what they did and I caught them," said Morehouse. "I also don't blame everyone at the company. Pilot is a huge company. Just because some people did something wrong does not make everyone there is a bad person. The people who take care of my drivers when they get fuel had nothing to do with this."
Halvor Lines Inc., a Wisconsin company identified in the fresh indictment, issued a statement Wednesday to 10News.
"Although this was an unfortunate circumstance, Pilot Flying J representatives contacted us immediately upon discovering the discrepancies. In short order, we received payment for the amount owed to us, including interest. We feel that this was handled in a sincere and professional manner, and although we were named in the document, we consider this matter closed and continue to be a customer and value our partnership with Pilot Flying J," the statement by Carl D. Svendsen, chief financial officer, reads.
Forbes lists Pilot Flying J as the eighth largest private company in the United States with $31 billion in annual revenue. Forbes says Jimmy Haslam is personally worth $3 billion, making him the 234th richest American.
Haslam is the CEO of the company, the owner of the NFL Cleveland Browns, and the older brother of Tennessee Gov. Bill Haslam.