After a Crossville Police K-9 was killed in the line of duty, handlers are discussing the deep bond formed between officer and the dogs who serve alongside them.
K-9 Cain was killed Wednesday while pursuing suspect Dustin Dixon with Lt. Bart Riden, of Crossville Police. Police say Dixon stabbed Cain repeatedly before he was arrested.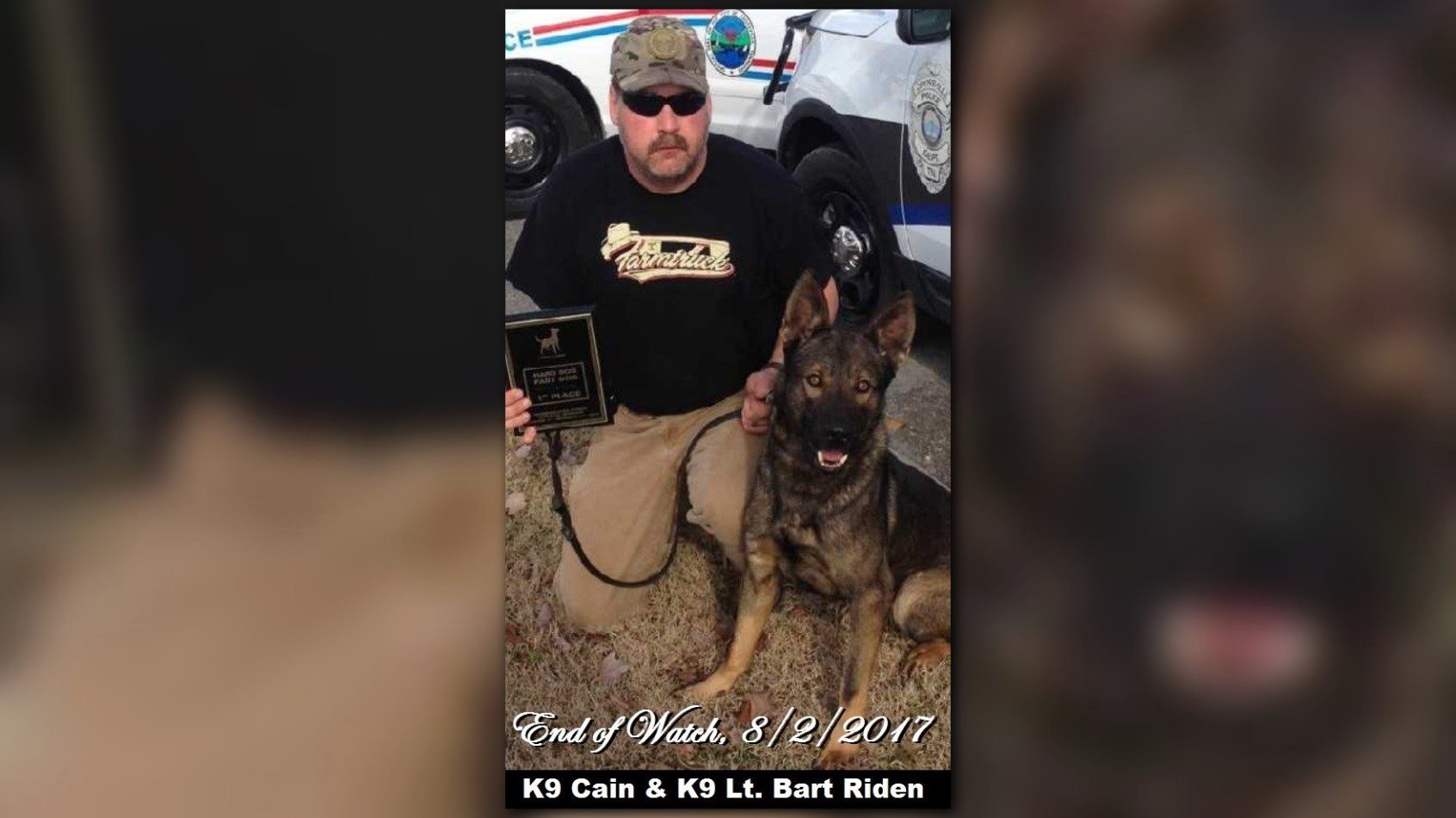 Dixon is facing charges of reckless endangerment, evading arrest, aggravated assault, driving under the influence, theft of property over $10,000, violation of implied consent law and intentional killing a domestic animal.
In Tennessee, it's a class E felony to kill a police or fire service animal. It's known as "Aron's Law," in honor of a Nashville PD K-9 killed in 1998.
MORE: Services set for fallen Crossville K-9
Knoxville Police have 14 dogs on the force. The department staffs two K-9s on every shift. Officer Sergio Marrero works with 9-year-old Belgian Malinois Mako. He said it can be difficult to balance one's attachment to a dog with the need to go into dangerous situations.
"Most guys build a bond with a human partner, this is my partner," said Marrero. "The bonds we create are like family."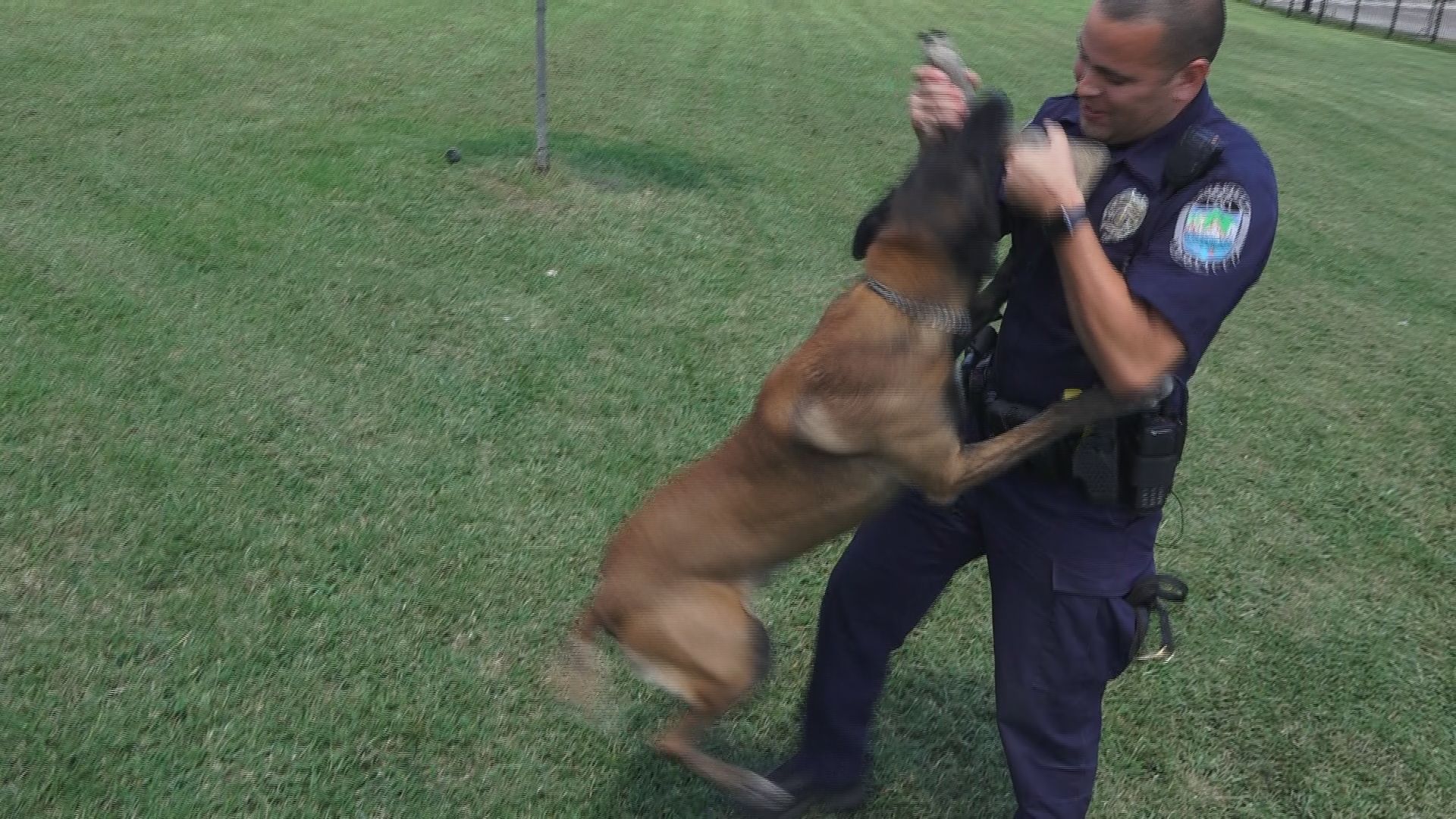 He spends 10-hour shifts with Mako, searching for drugs and chasing down suspects.
"He's 85 pounds of pure muscle," said Marrero.
The K-9s help do jobs human officers cannot, using their keen sense of smell, or apprehending suspects. Sometimes, Marrero said, just the psychological aspect of bringing in a dog can lead a suspect to surrender.
He said rigorous training prepared Mako for their work.
"These dogs will be put in some of the most dangerous situations in order to protect us and other officers," he said.
But it's not all work for Mako. Marrero also spends time with him on off-days, playing and running obedience exercises. It's those moments that come to mind when he considers the death of Cain in Crossville.
"It's hard to balance those barriers between emotions and demands of the job," said Marrero.
He said it's a difficult loss to see, but also shows the fine line he walks everyday.
"[Mako] is a tool, and I have to look at it that way," he said. "It's hard. However, I'm not going to send him on a suicide mission I know will be unsuccessful."
Mako is nearing the end of his time with KPD. He's likely got a few months left on the force, said Marrero, before retirement.
"Good boy," he said, patting Mako.