A Powell High School math teacher has won a 3D printer and a year's free subscription to the Adobe Creative Cloud after solving the mystery of a hidden message transmitted by the San Jose Semaphore, a public art project on top of the Adobe Systems Inc. headquarters.
The SJ Semaphore is made up of four illuminated discs on the Adobe building in San Jose. Each wheel can turn to four distinct positions. As the wheels turn every 7.2 seconds, the Semaphore communicates a hidden visual code for the public to decipher.
The code is also broadcast online, which is where Jimmy Waters, a Powell High School math teacher, found it.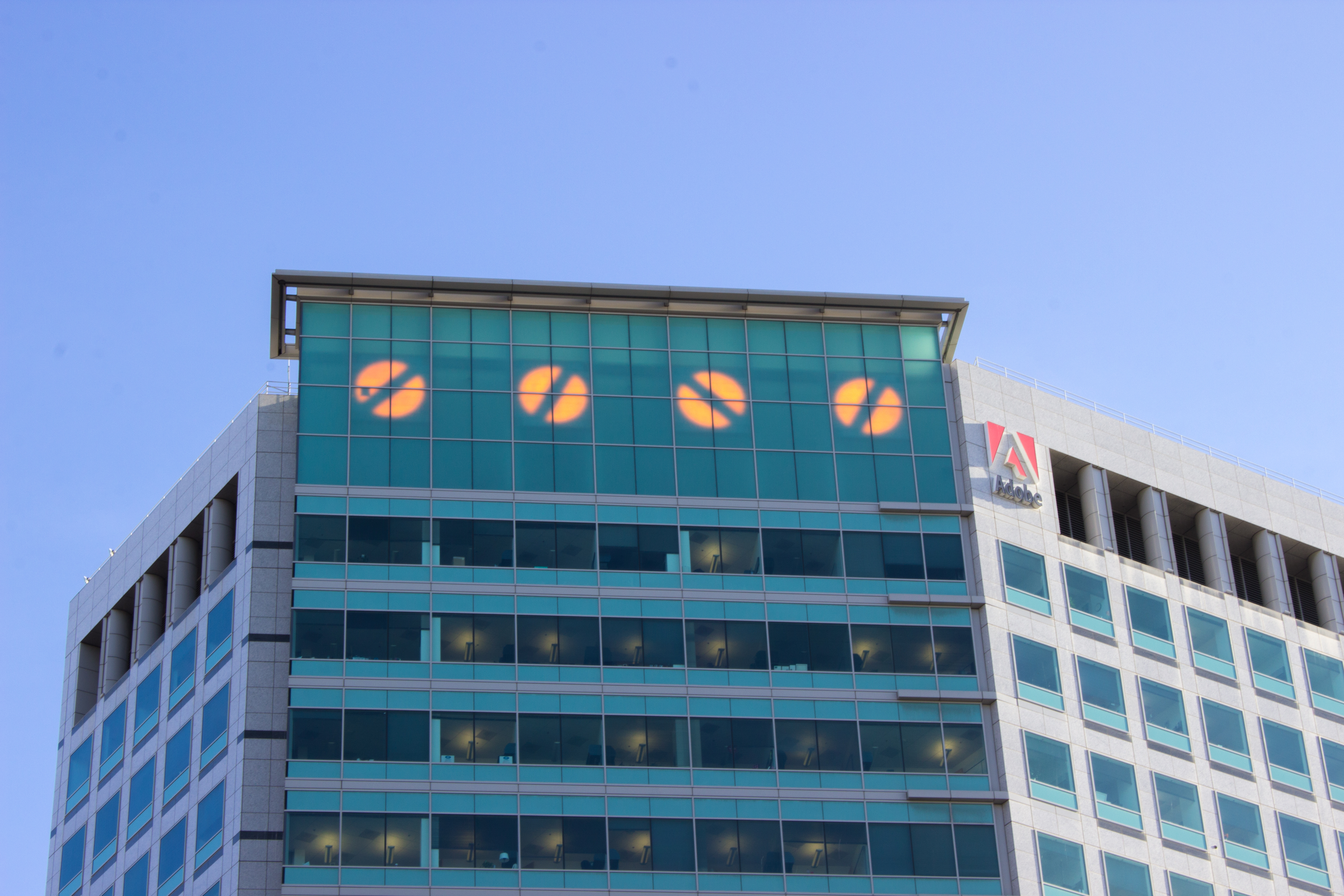 Adobe announced Monday that Waters is the first person to solve the secret code since this puzzle started four-and-a-half years ago in October 2012. Waters discovered that the message was one of the most famous broadcasts of all time - Neil Armstrong's first words as he walked on the moon.
"I knew what the recording was as soon as I heard the first clip of the decrypted audio. I'm sure I've heard the recording before, but I couldn't have told you anything Neil Armstrong said other than the 'One small step…' part. That wasn't the part I'd decrypted, but something about the voice or the quality of the recording was instantly recognizable to me," Waters said in a news release from Adobe.
For solving the puzzle, Waters receives a free one-year subscription to Adobe Creative Cloud. According to Adobe, he asked to donate the subscription to Powell High School, so the company decided to give the school 40 one-year Creative Cloud subscriptions and a 3D printer.
Waters said it took him about a month to crack the Semaphore's code. He said he enjoyed the puzzle's challenge.
Waters, who was in San Jose for the announcement Monday, told NBC Bay Area that some of his students didn't believe him when he told them he had solved the puzzle.
"I told them, when they asked what I was doing for spring break, I told them I was going to California because I solved a really hard math problem ... well, some of them didn't believe me," he said.
The Semaphore debuted in 2006. Adobe said a new code will be up later this summer.