More than 100,000 people are on organ transplant lists across the U.S., waiting for a kidney to come available.
For many, it feels like waiting for a sign – others, take that sign into their own hands.
Gregg Price, of Sevierville, spent three years on the transplant list. Dialysis kept him alive, but it was a burden. Then his wife Tracy grew tired of waiting.
"We were impressed up, if you want this to happen, you've got to go out and make it happen yourself," said Tracy Price.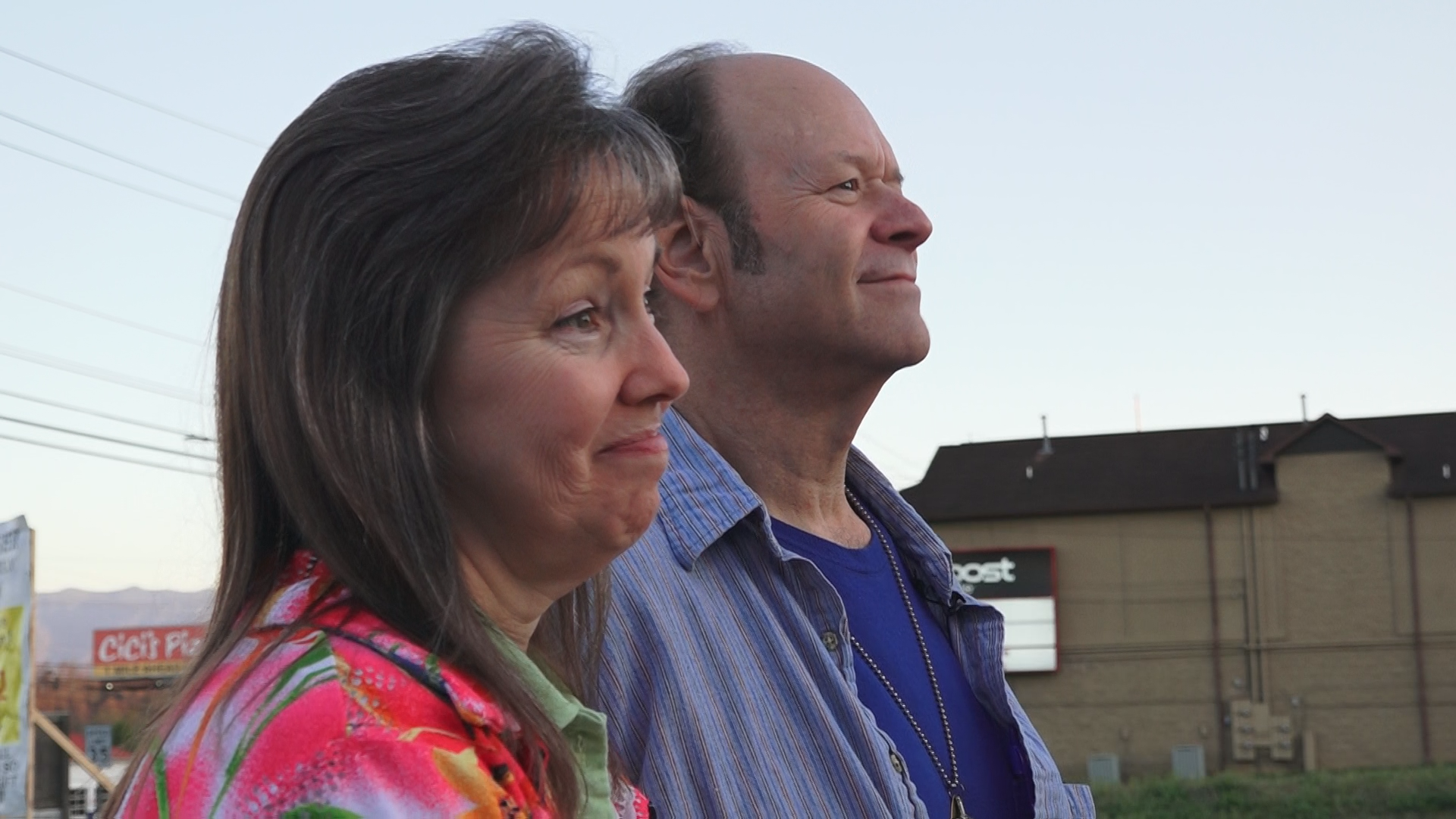 They erected a sign on the side of the parkway in Sevierville – a plea for a kidney to save Gregg's life. Several people called, but none were a match.
"That sign has changed my life," said Heidi Swangel, of Sevierville. "I drove past it for five months before I finally called the sign."
Swangel works at Dixie Stampede. She passed the sign every day on the way to work.
PREVIOUS: Couple takes kidney search into their own hands with billboard
"I didn't think it would be me," she said. "That's why I didn't call for five months. I didn't think it would be me."
But the last straw came on her mother's birthday.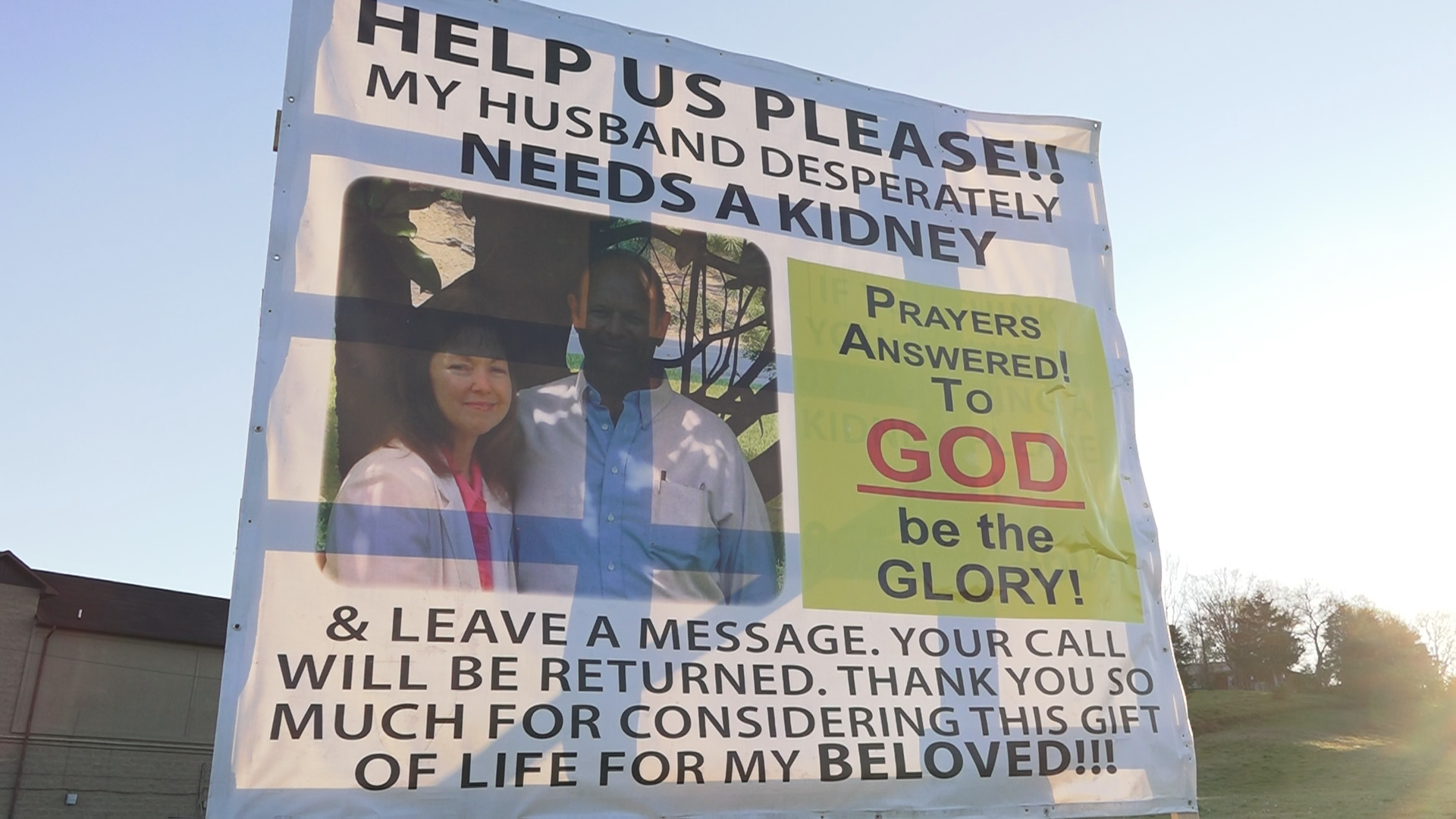 "And my mom had died. She passed away because her kidneys failed," said Swangel. "And I saw this sign, and I couldn't do anything to help my mom, but I could do something to help this sweet couple in the picture."
She was a match, and nearly one year to the day after the sign went up, Gregg Price and Heidi Swangel were in parallel surgeries at Vanderbilt Medical Center in Nashville.
"Someone still hadn't done something, so it was up to me to do something," said Swangel.
RELATED: 3-year-old thriving after father gives him a kidney
Now, Gregg is back to his old self, and off dialysis. But in giving up another part of herself, Swangel received a gift as well.
"See how happy she is, with his recovery?" she said, looking at Tracy. "It's prayer. I have nothing to do with it. Yeah, it's my kidney, but it's all the prayer behind it."
She made new lifelong friends – who are hoping for a long life to come.
"My nephrologist at Vanderbilt said the record she knows about for a living donor kidney is 42 years, so I'm going for 43," said Gregg Price.
RELATED: Couple takes search for kidney donor everywhere they go
But with Gregg on the mend, the Prices plan to leave the billboard up a while longer – with an addition: "Prayers answered."
"We see it as a message of hope for other people," said Tracy.
"It was a sign of plea, now it's a sign of praise," said Gregg.
If you are interested in becoming a living donor, you can contact the UT Center for Transplant Services at 865-305-9236.