Thousands of people were in downtown Knoxville Saturday morning for the 20th annual Komen Knoxville Race for the Cure.
The 5K race brings together survivors and their supporters to raise money for breast cancer research and awareness.
In the past 20 years Komen Knoxville has given $7 million to its grantees providing patient assistance and screenings. In that same time, 172,000 people have participated in Race for the Cure.
About 8,000 people participated in the race Saturday.
This 20th annual walk is a first for 39-year-old Vanessa Hirschhorn. She was diagnosed with Breast Cancer in September 2016. At the race, she wears a pink "Survivors" shirt.
"I'm a survivor in training. I just started chemotherapy last month, so I've got 14 more treatments then radiation and surgery," said Hirschhorn.
Hirschhorn stayed by the finish line after finishing her own race. She stayed to high-five every survivor walking through the pink balloon arch floating over the finish.
"This is an event where you get to get pumped up and excited that we've all beat our cancer and that I'm going to beat mine. It makes me feel good to spread the cheer," said Hirschhorn.
One woman Hirschhorn high-fived is 34-year-old Shalana White. She is also currently battling Breast Cancer.
"I found it myself back in 2012 when I was 29. I was in remission for about a year-and-a-half, but it came back. I found our two days before Christmas in 2014," said White.
For White, this walk was difficult. Physically and emotionally.
"I'm still going through Chemotherapy and Radiation.I look at myself every day and say I gotta keep going," said White.
In this race, both women finished strong with the help of their support systems.
"It's so amazing to see how these people support you, even the strangers on the side of the street," said White.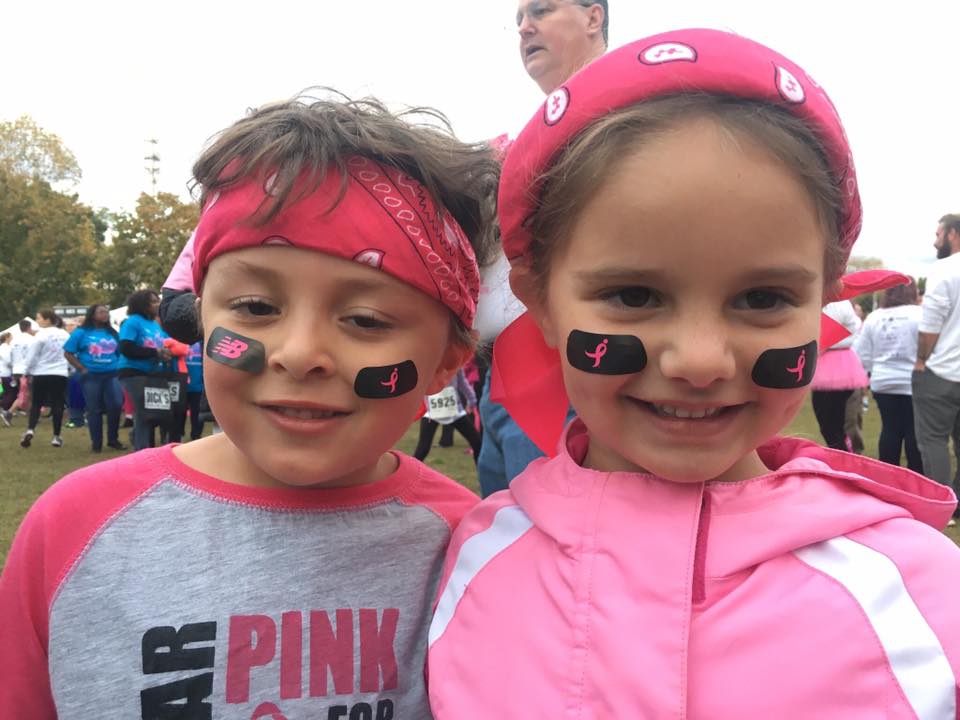 Komen Knoxville is also hoping this year's Race for the Cure brings awareness to Susan G. Komen's new national campaign "More Than Pink." The goal is to decrease breast cancer death rates by 50 percent in 10 years.
RELATED STORY: Komen sets goal: Reduce breast cancer death
The race kicked off at 8:30 a.m. on the Clinch Ave. Bridge.Many runners and walkers crossed the start line dressed in pink for head-to-toe.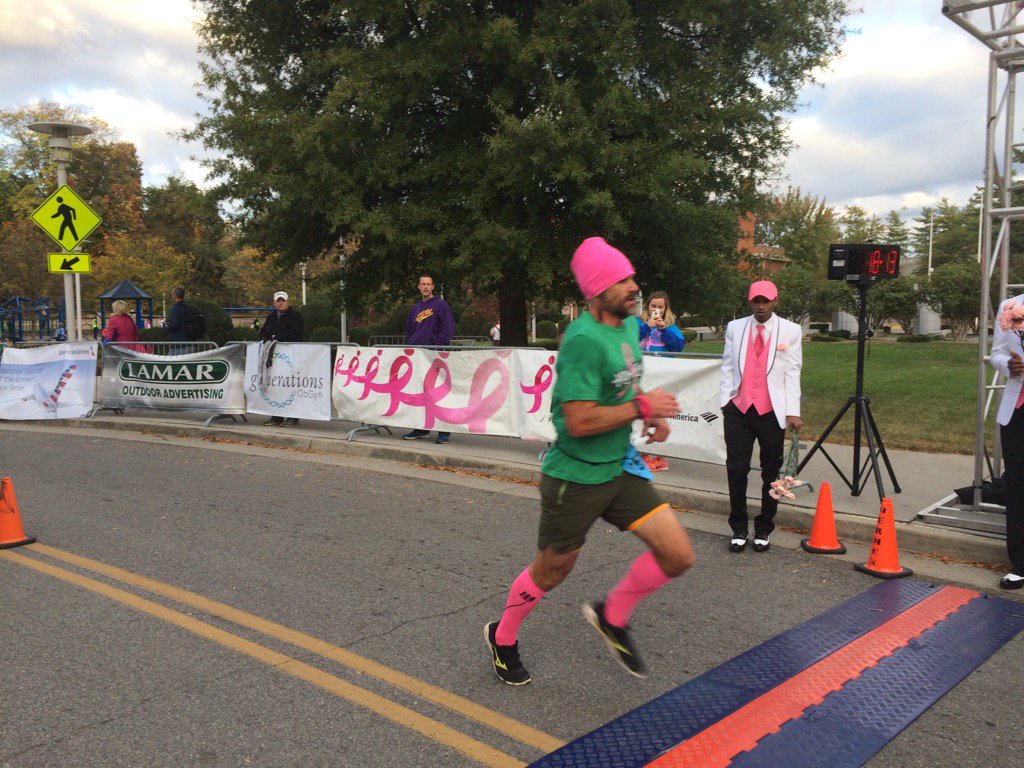 The participants made their way through downtown Knoxville and crossed the finish line at World's Fair Park. The name of every survivor was read across the loud speaker, and they were given a carnation.
Seventy-five percent of the funds raised will stay in East Tennessee supporting local efforts, and 25 percent will go toward research.
Race for the Cure 2016
A pink balloon arch greets runners as they start the race.
A pink balloon arch greets runners as they start the race.