It has been a season of nail-biters for the Vols – from the Hail Mary touchdown pass that topped Georgia, to the the double-overtime almost-comeback at Texas A&M.
Now, Tennessee is getting a reputation across the country for putting together a strong second half, and bouncing back from huge points deficits.
It's brought a lot of attention to Rocky Top: SEC Nation has visited twice this year, and ESPN's College Gameday has been at three of UT's seven games this season. Only one game this season has not been previewed by either network - UT's matchup against Ohio University.
When you turn to the data, that trend for second-half growth bears out for Volunteer fans as well. WBIR 10News dug through Nielsen ratings data for the Florida, Georgia and A&M games – and noticed a trend.
While viewership rises steadily from kick-off until half time – there, it falls off. For Florida, about 168,000 households in East Tennessee were watching at the first kick. For Georgia, it was about 160,000, and A&M, 144,000.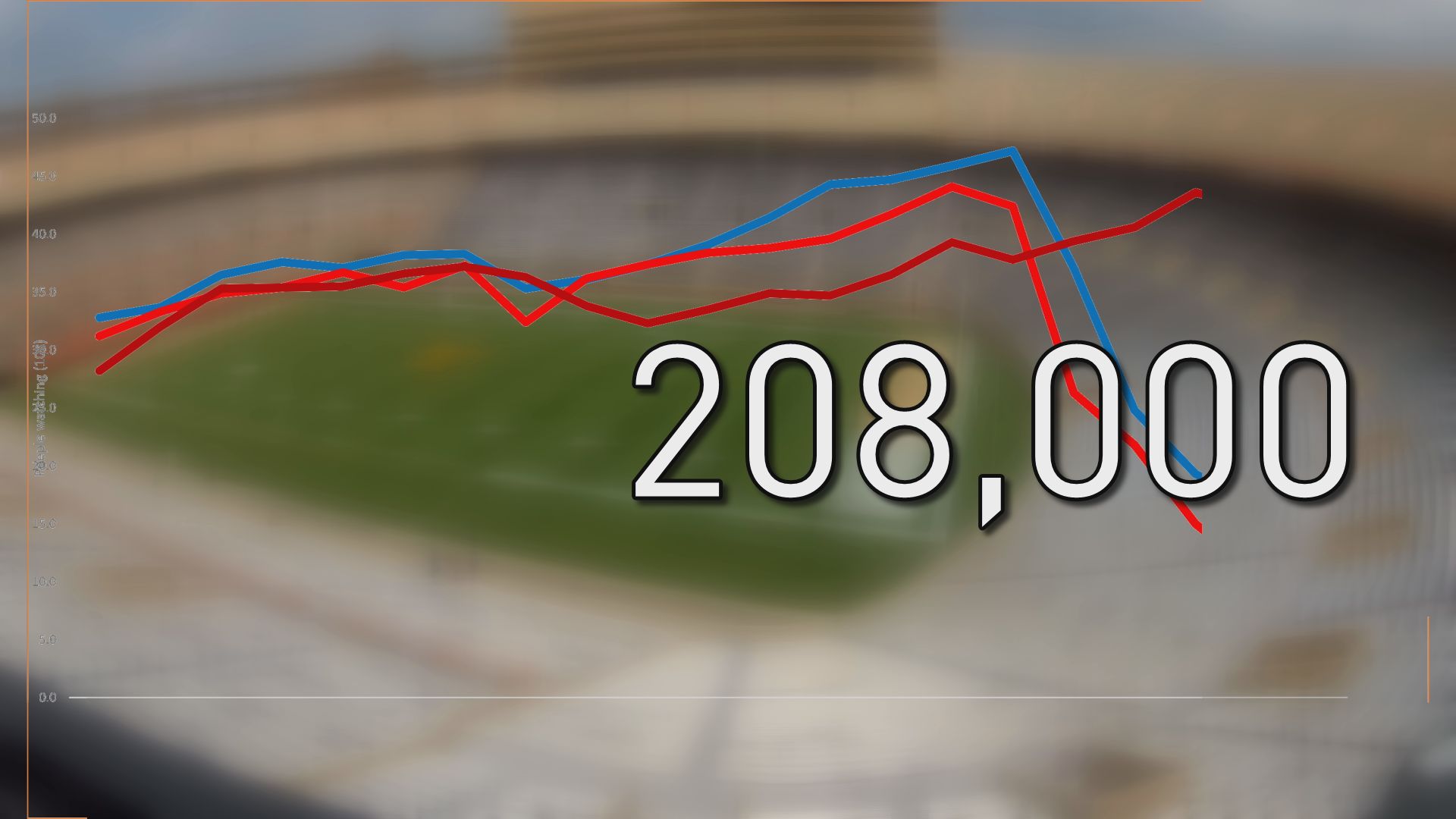 At half time for all of those games, viewership dropped by about 20,000 homes, but then continued to climb. For the A&M game, as the Vols battled it out in double overtime, viewership peaked at 208,000 households tuning in.
So not only are the Vols a second-half team – the fans tuning in at home favor the second half as well.