Some Sevier County businesses, schools, and residents spent Friday cleaning up the damage from Thursday's high winds. And for those also affected by the wildfires in November, it feels like they just can't catch a break.
When severe weather hits, Zoder's Inn and Suites in Gatlinburg was vulnerable. The wildfires left scorched trees weakened on the slope above the property.
"We wanted to get them removed, now the wind came, you can see what's happened," Matt Zoder, whose family has owned the Inn for 75 years, explained. He said this is just the latest challenge in a rough couple of months.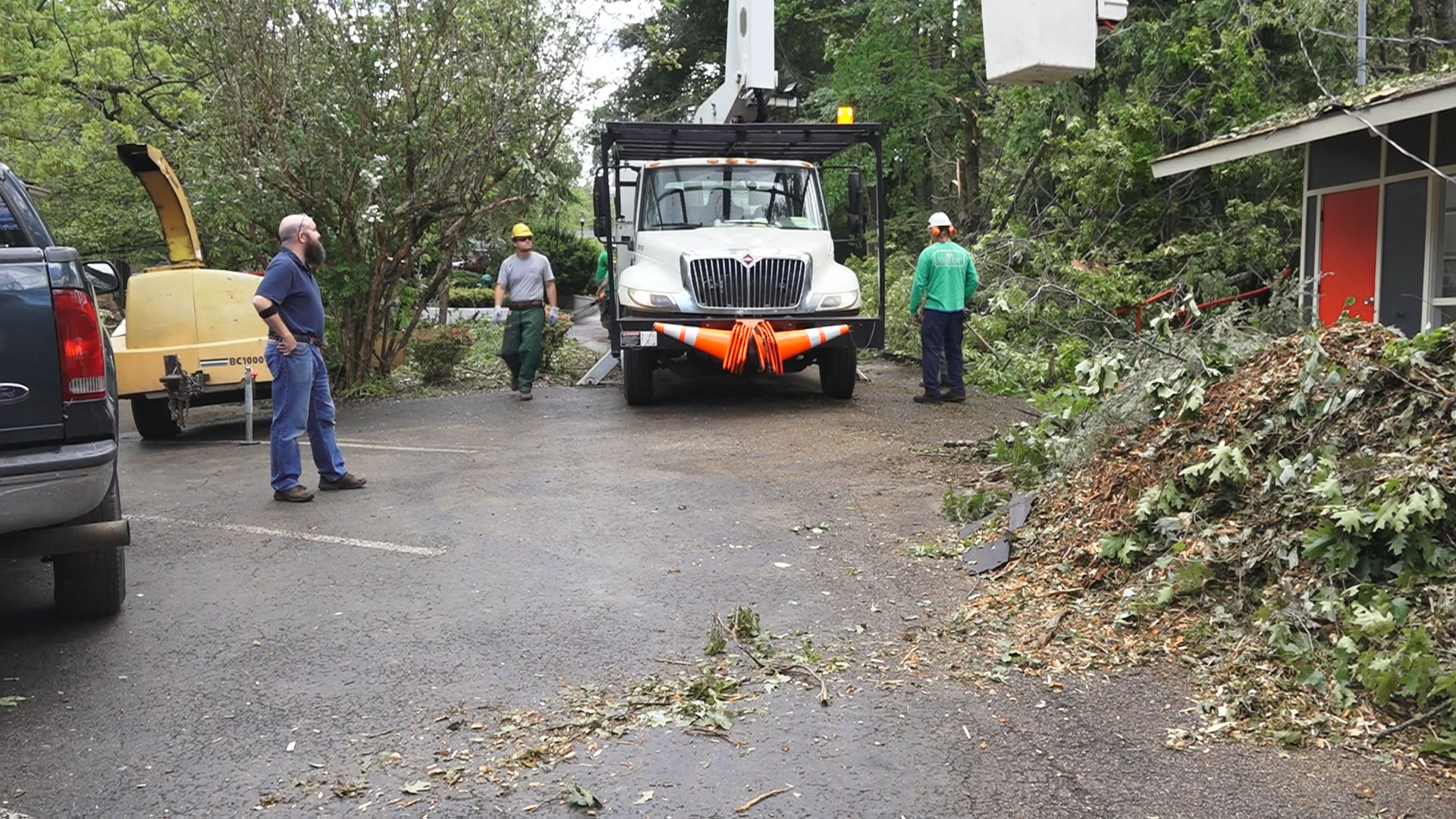 But Zoder said even though he fought his insurer, they wouldn't pay to remove the trees. When the winds came through this week, the trees came crashing down on guests cars and rooms.
After the wildfires they weren't able to reopen until April 5th. Now less than 30 days later, they're cleaning up the damage from Thursday's storms -- though they are still open.
"We're going to be back, be open," said Zoder. "We've got a lot of guests that love staying here and we're going to be there for them when they're ready to come back."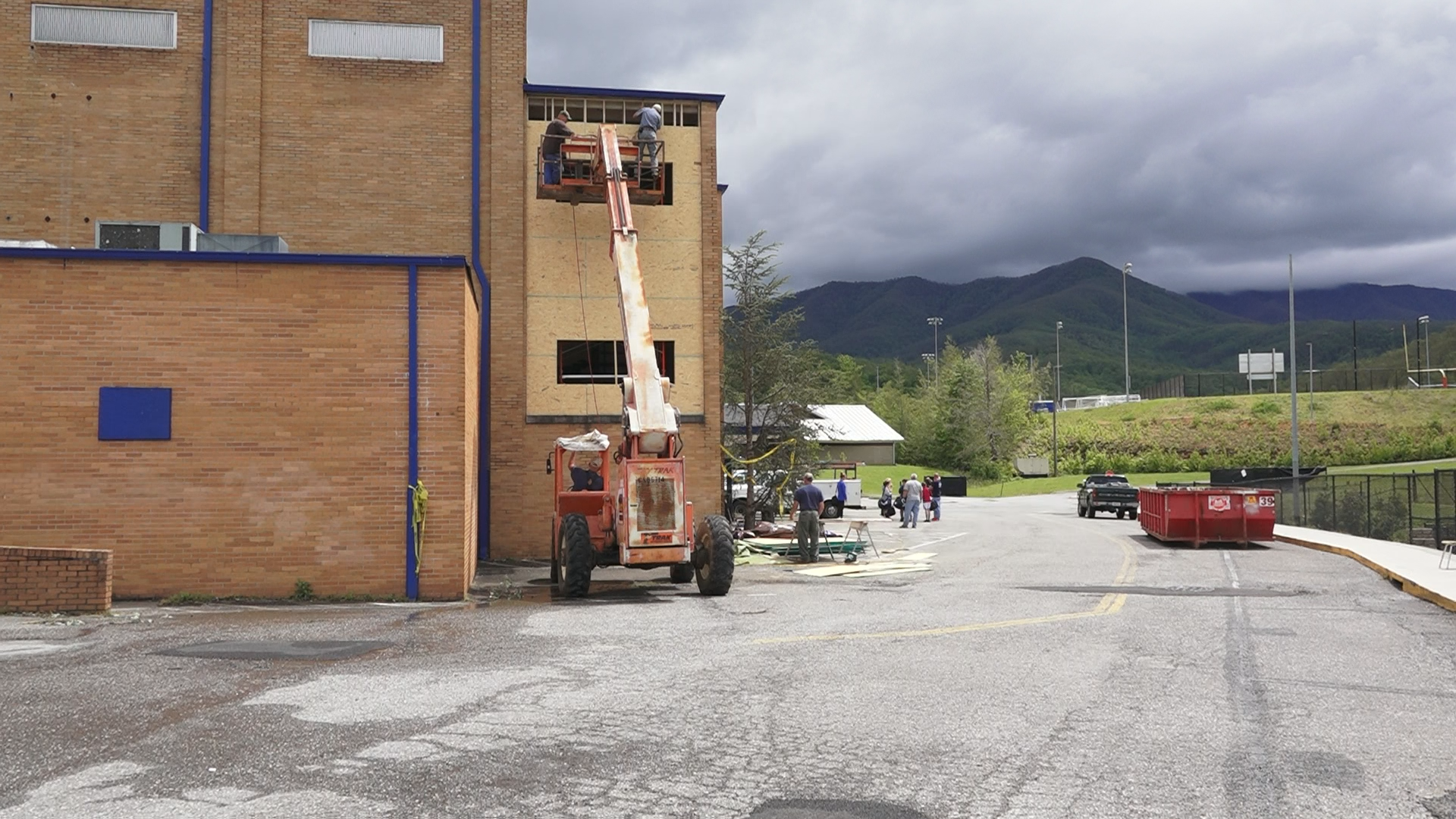 Meanwhile, several windows were blown out at Gatlinburg-Pittman High School and the wind tore the roof from the old gymnasium and theater. By Friday afternoon, repairs on the high school's roof was nearly complete.
Pi Beta Phi Elementary and Pittman Center also suffered minor damage and remained closed on Friday.
Sevier County Schools said the closures were more about travel conditions than actual building damage.
"We had trees and power lines on the road, so it didn't appear that it would be safe to run our buses in the Gatlinburg area this morning, in addition we had large numbers of people without power into their homes, and so the decision was made by the superintendent in the best interest of the safety of the children," Assistant Superintendent Debra Cline explained.
The district said its too early to estimate the costs of repairs and they plan to have all the buildings open for school on Monday.