More than five months after wildfires tore through Gatlinburg, a shortage of engineers in the city is slowing the rebuilding process.
Before city officials will issue a building permit for a property owner to begin reconstruction, an engineer has to come out to inspect the home and design a foundation plan. It's a crucial part of the recovery process, but with so much demand, some structural engineers are having to schedule months out.
Ronald Corum is the head engineer and owner of Corum Engineering, a local building inspection firm. His office is based in Knoxville, but Corum has made regular Gatlinburg trips since November to inspect the foundations of burned homes.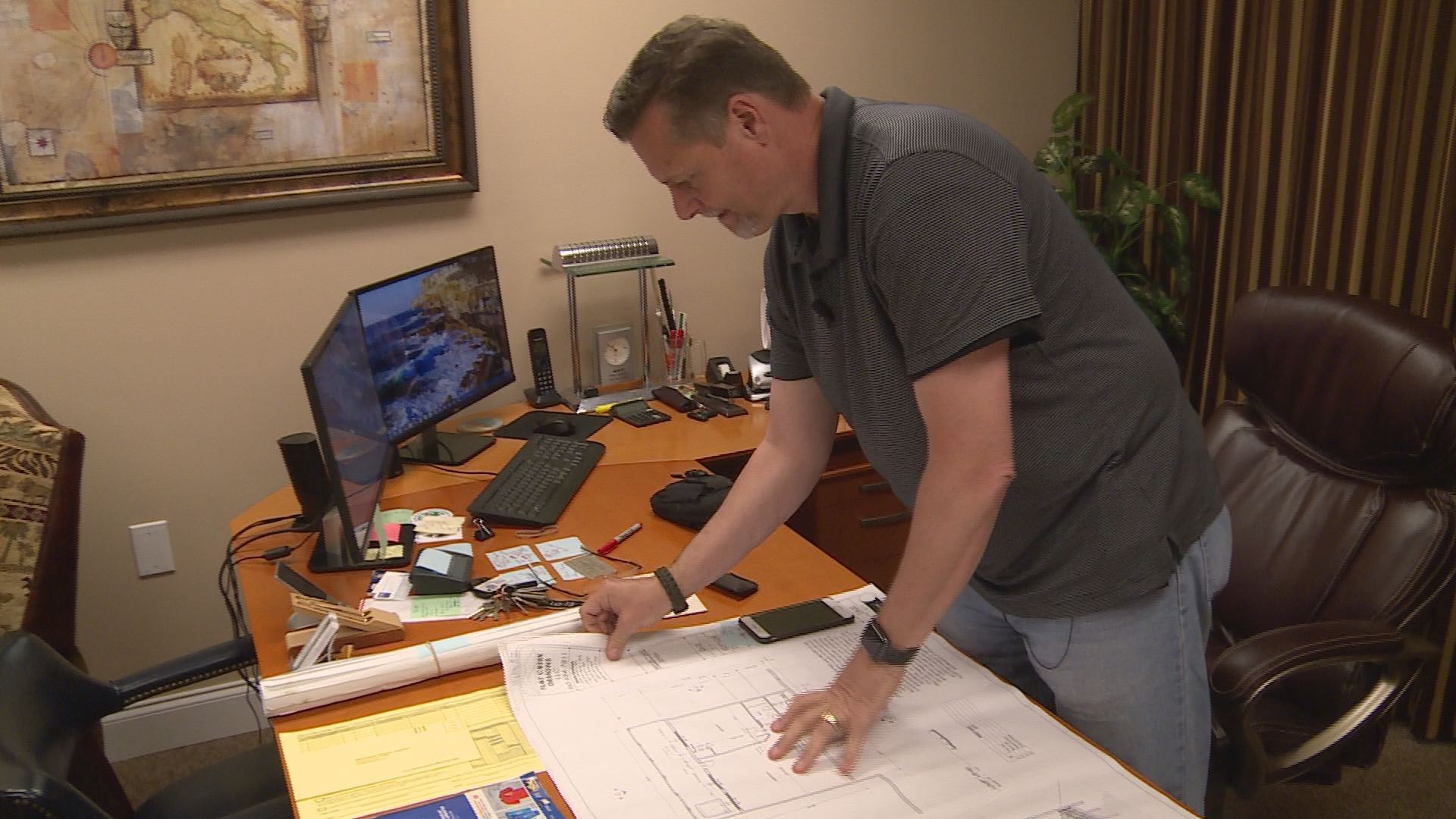 Corum said normally his firm sees two to three inspection requests per month. Instead, he now receives 20 to 25, forcing him to schedule new projects out as late as June or July. He says business is up 30 percent from this time last year.
"It's going to continue to be that way, because every engineer that I know that's out [in Gatlinburg] is swamped, and they're getting the same amount," he said. "It's overwhelming."
Corum said he was considering beefing up staff to keep up with the spike in demand, and is currently looking to hire another engineer to help ease the burden.
RELATED: Five months after wildfires, Chalet Village slow to rebuild
He says rebuilding is a three-step process:
"One, find out what you can keep. Two, if you are going to keep it, you have to have a design done that says, 'We're going to stabilize the wall or stabilize the whole foundation and then build.' And the third part would be actually build back."
But nearly half his potential clients have stopped at phase two and decided not to rebuild, in part due to the cost of building old homes up to current code.
RELATED: Gatlinburg aims to help families & business owners rebuild faster
"I've had several contracts where we've started in and they start finding out what it's going to cost to build back, and they'll turn back around and say, 'Listen, we're not building back,'" Corum said.
10News reached out to the Gatlinburg Building and Planning Department, but building officials were not immediately available for an interview.
The office did report it had approved 111 building permits since the wildfires – up from 78 permits just three weeks before.
Despite the strain on his firm, Corum is ready for Gatlinburg to return stronger and more stable than ever.
"You need to wait til seven, eight months down the road when we're all building back.... Then you'll see the permits go way up!"