Sharing our home with wildlife in East Tennessee can often lead to encounters like the one Anna Weeden recently experienced while hiking near Abrams Falls in Great Smoky Mountains National Park.
She posted a picture of a tranquilized bear being relocated after the bear tried to get into visitors' backpacks and eat human food.
The young male bear was put on a rigid board, similar to ones used to carry people, and taken out of the park by rangers.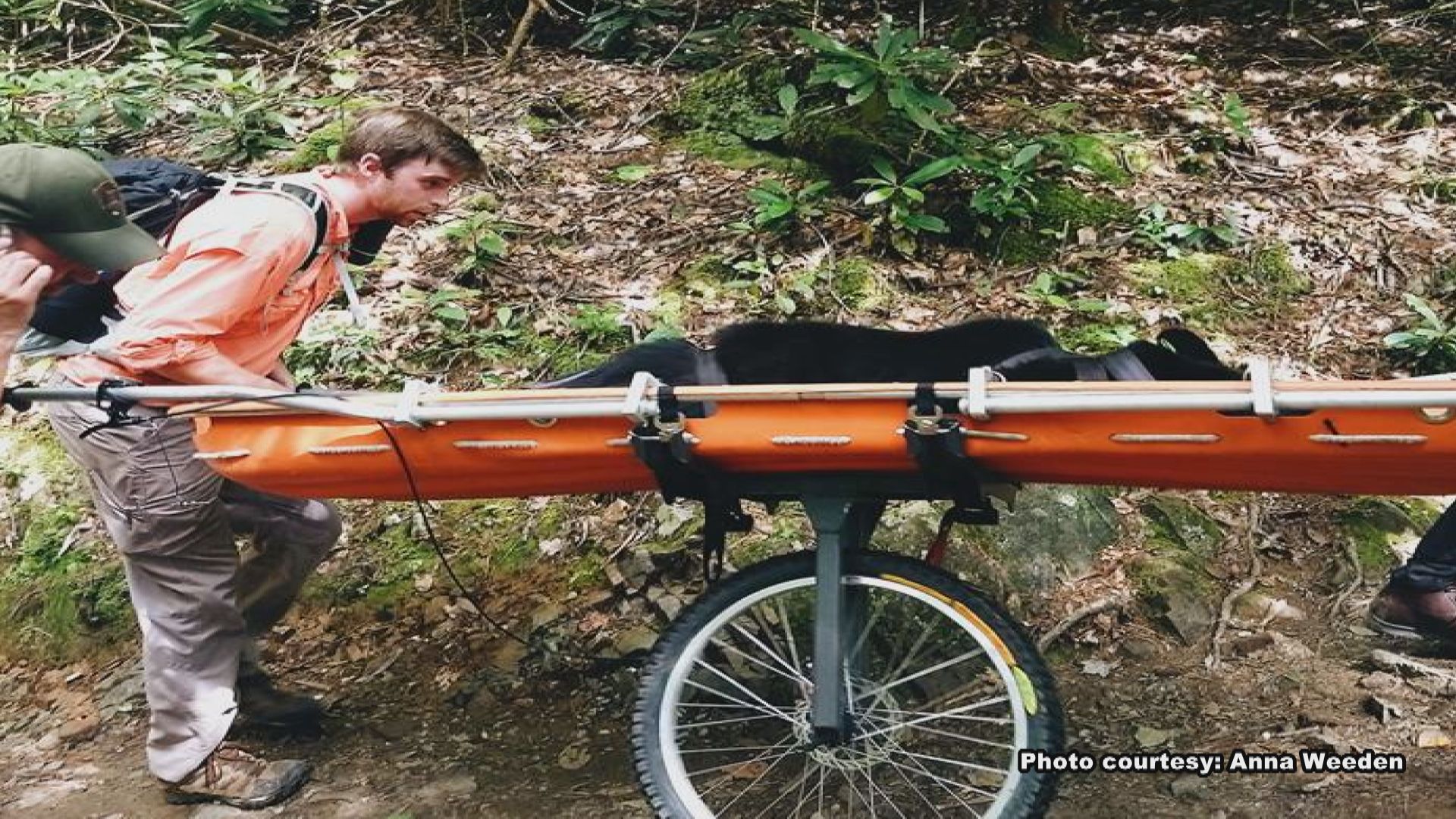 The bear was relocated to Carter County, far enough away that it should not try and return to the Smokies.
"We always have a lot of folks who like to picnic, like to camp and so those odors of food are really what attract bears into the campgrounds and picnic areas," said David Whitehead, an assistant curator for Appalachian Bear Rescue.
Whitehead did not assist in the relocation of this bear, but has relocated bears in the past.
"Bears are relocated for numerous reasons, a lot has to do with their persistence staying in a campground or picnic area or coming into town, trying to get food," Whitehead said.
Joe Yarkovich, a wildlife biologist in the Smokies, said the park usually relocates an average of five bears every year.