A Knoxville man and an Afton, Tenn., man face charges in a vandalism spree that authorities allege stretched from Knoxville to Johnson County.
Johnson City police identified the men as Joseph Dechristina, 22, of Knoxville, and Dakotah Shell, 26, of Afton.
Johnson City officers arrested the men Wednesday. They are each charged with 11 counts of felony reckless endangerment, 15 counts of misdemeanor vandalism and one count of aggravated assault, according to Johnson City police.
The men used ball bearings to damage multiple windows, authorities allege.
On Wednesday afternoon, Johnson City police got numerous calls about damage to business and vehicle windows.
One person was hit in the side with a ball bearing while walking along a Johnson City street, according to police. The victim gave authorities a vehicle description, and a Washington County Sheriff's Office deputy stopped a vehicle in which the two defendants were riding.
"A slingshot was found inside the vehicle with several ball bearings. The sling shot was determined to have been used to cause the damage to several vehicles and businesses throughout the city while the two drove around in the vehicle. Further charges are also pending, following more reports that are still coming in," according to the Johnson City Police Department.
The men are to be arraigned Thursday afternoon in Washington County.
Knoxville police also are investigating a string of vandalisms in recent days that appear related.
Several business owners in North Knoxville reported Wednesday morning finding damage to their windows.
Public Information Officer Darrell DeBusk said at least six businesses were targeted, including several locally owned shops along North Broadway and Central streets.
KPD investigators are interviewing both men in Washington County.
The owners of Harb's Carpet Center on Broadway said this is the third time their windows have been struck since Friday.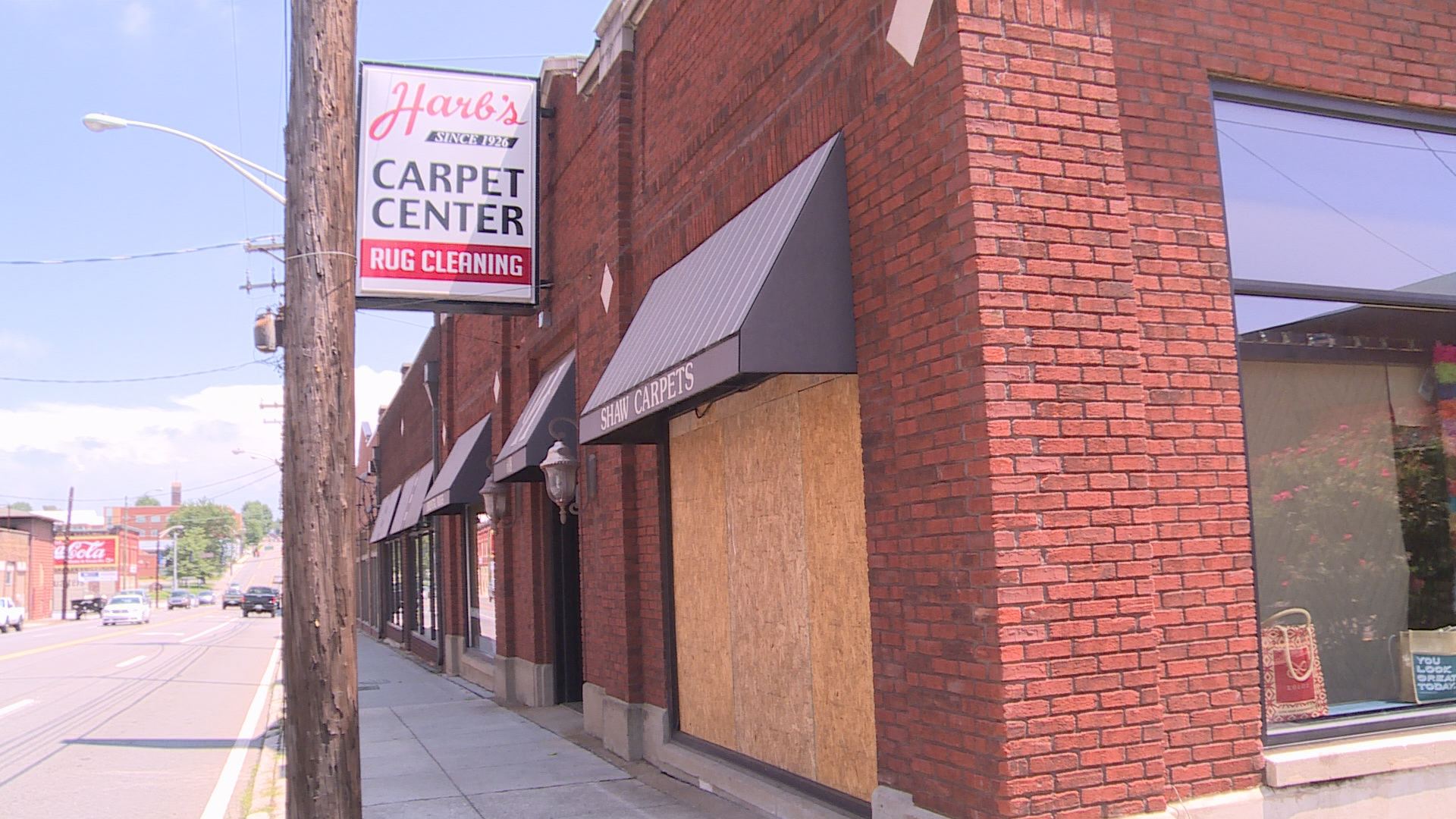 "We have double panes, so they only took out one pane [on Friday]," said Libby Harb, who owns Harb's Carpet Center along with her husband. "Then when we came in Monday morning, they'd taken out another window on one of the single panes. And then last night they shot again, which took out the full window."
Harb said someone has repeatedly targeted many of the same locations.
Her husband's grandfather first opened the business on Gay Street in 1926 before relocating to Broadway in the 1940s. With such a rich history on Broadway, Libby says she'd like to stay.
"I get it, we're close to the street and we have big windows, but that doesn't mean we want people to just take advantage and shoot things out," Harb said. "We want to continue to be here."
A specific North Knoxville crime analysis was not immediately available from KPD, but as of Sunday the department had received 97 more property crime reports city-wide compared to the same time last year.
A spokesperson for the department said that is not a statistically significant difference, calling crime rates largely "flat" from last year.
Mohammed Fawaz owns The Juice Box on North Broadway, where vandals have struck windows twice this week.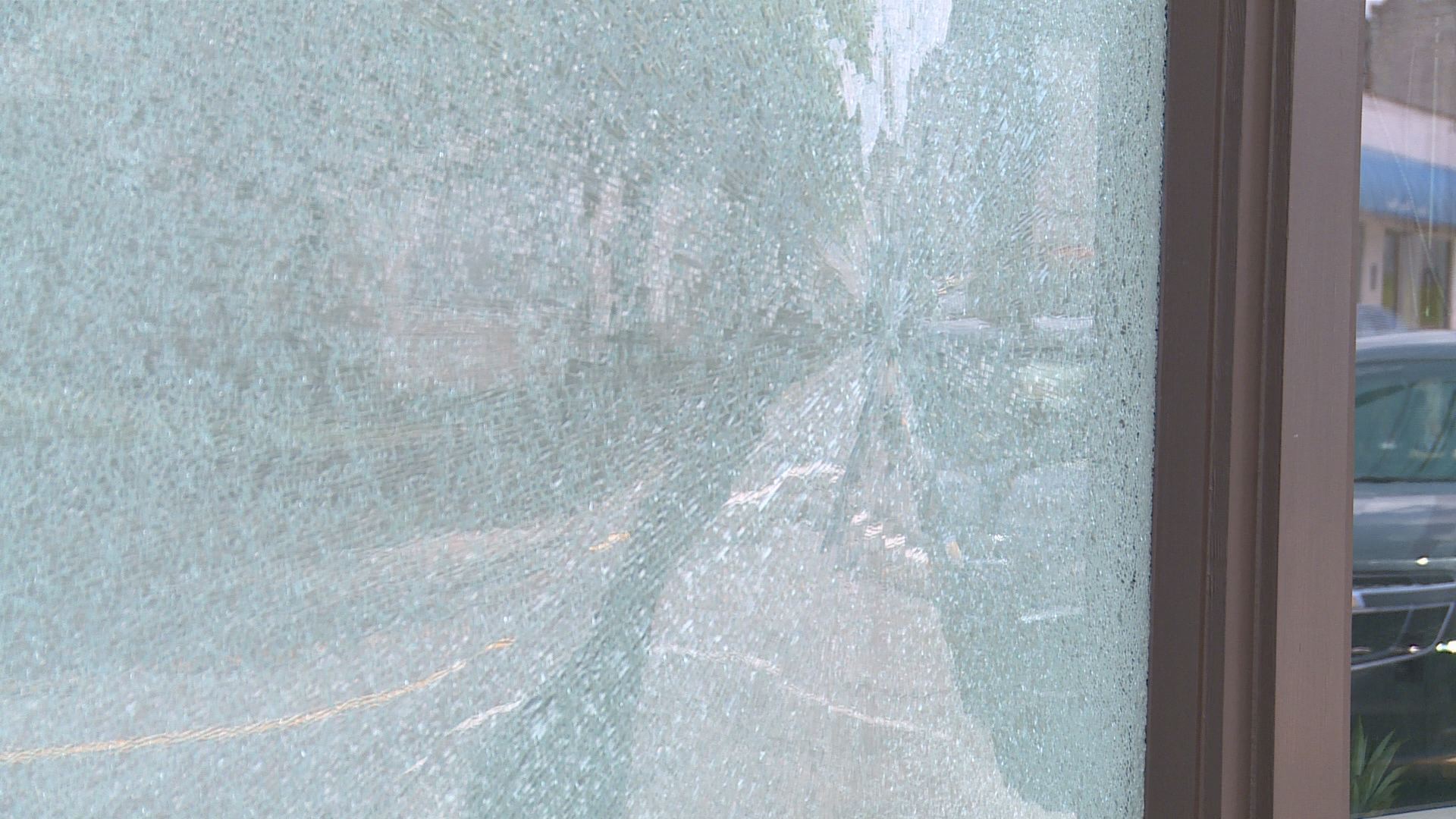 Fawaz said he initially chose to pay for the repairs out of pocket rather than rely on insurance, but as additional windows suffer damage, he may have to revisit that decision.
"Now having a couple windows, it might be a route to go - but then again, how many claims can you have if this is going to happen on a regular basis?" Fawaz said.
He hopes the recent vandalism won't deter community support in the area.
"It's sad that there's people out like that, but for us we're going to keep doing what we're doing," he said.