The city of Knoxville opened its first park in 12 years Wednesday by officially cutting the ribbon at Suttree Landing Park and Waterfront Drive in South Knoxville.
The park covers eight acres along the South Knoxville waterfront, and is part of Knoxville's Urban Wilderness. The park features festival lawns, a children's playground, a kayak put-in, accessible river outlooks with picnic tables and a public riverwalk.
Waterfront Drive complements the park with a two-lane streetscape of sidewalks lit with LED lights. The park and drive cost a combined $6.6 million.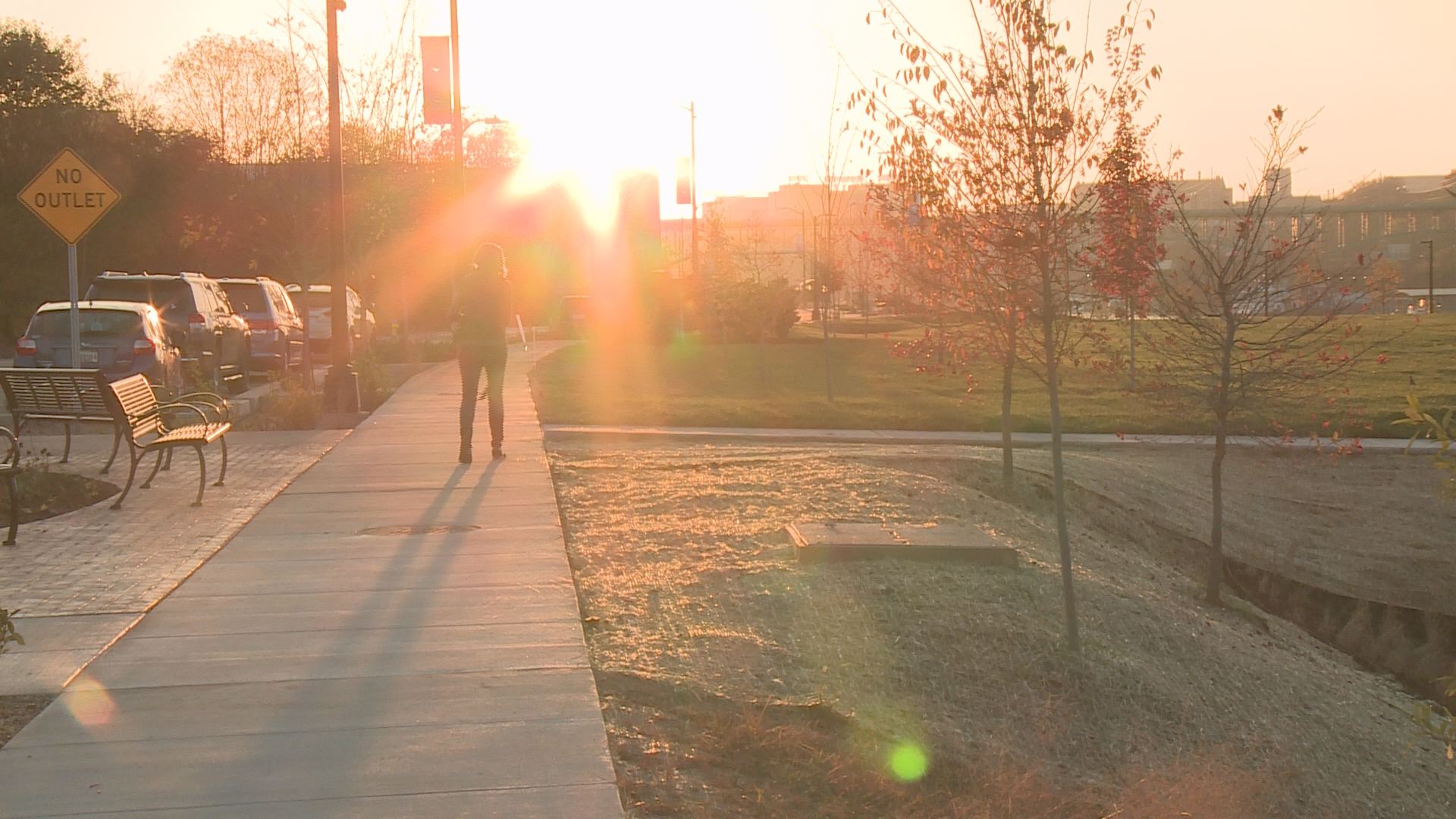 Knoxville Poet Laureate R.B. Morris read a passage from Cormac McCarthy's 1979 classic novel "Suttree" during the ribbon cutting ceremony:
"The skiff swung gently, drifting in the current. He undid his shirt to the waist and held one forearm to his eyes. He could hear the river talking softly beneath him, heavy old river, with wrinkled face."