Dollywood Splash Country is now open for the season, and there's a brand new thrill slide to try out!
TailSpin Racer. features a five-story tall, six-lane racing slide. On Thursday, Splash County invited members of the media to race each other down the slide, and WBIR meteorologist Mike Witcher said he had a blast!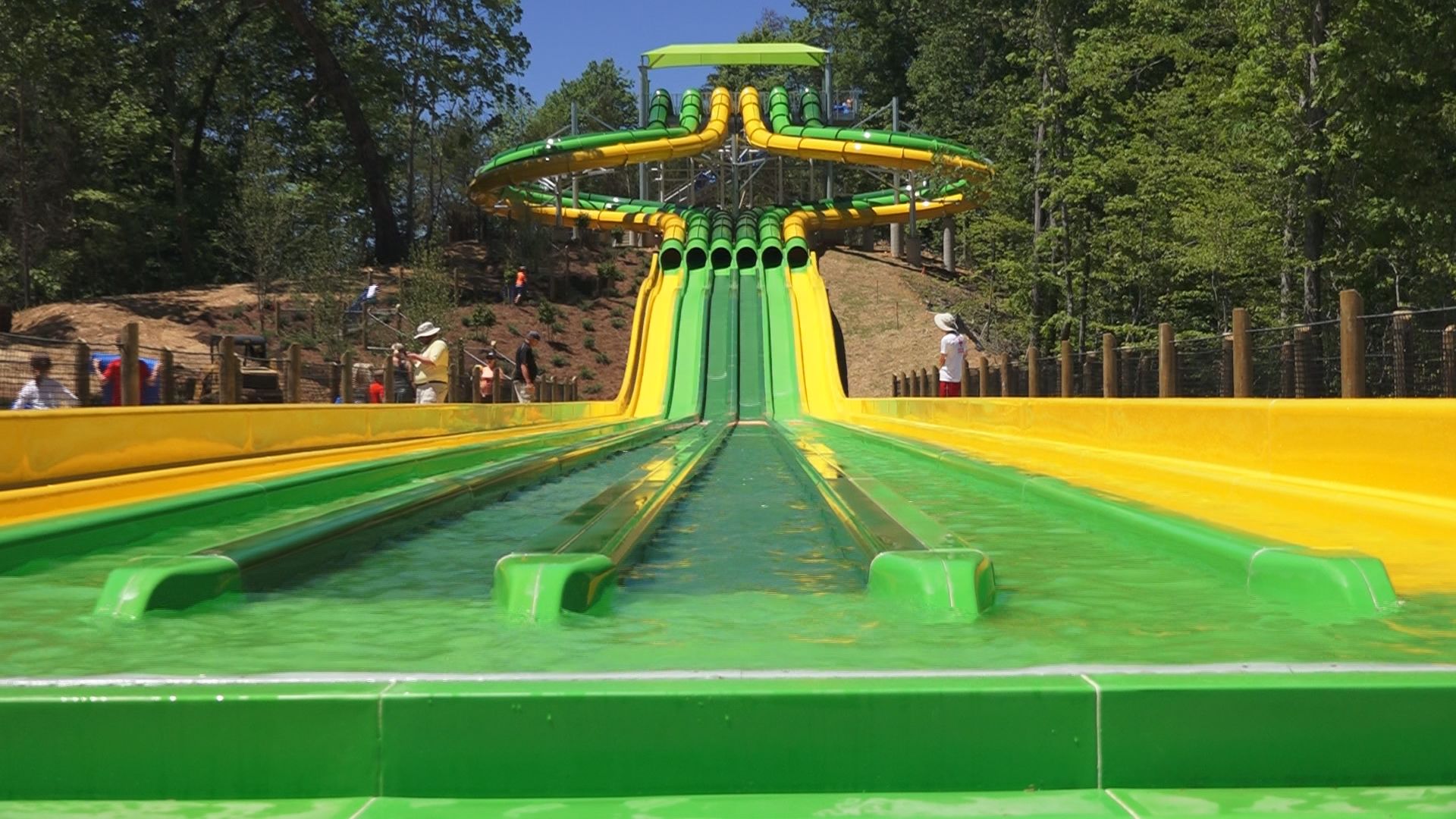 "There are six lanes, so six of your friends get to race at the same time, it's going to be a lot of fun," said Amber Davis with Dollywood PR.
Guests will notice TailSpin Racer the moment they walk into the park. The yellow and green colored slide is ridden by laying down on your belly on top of blue mats.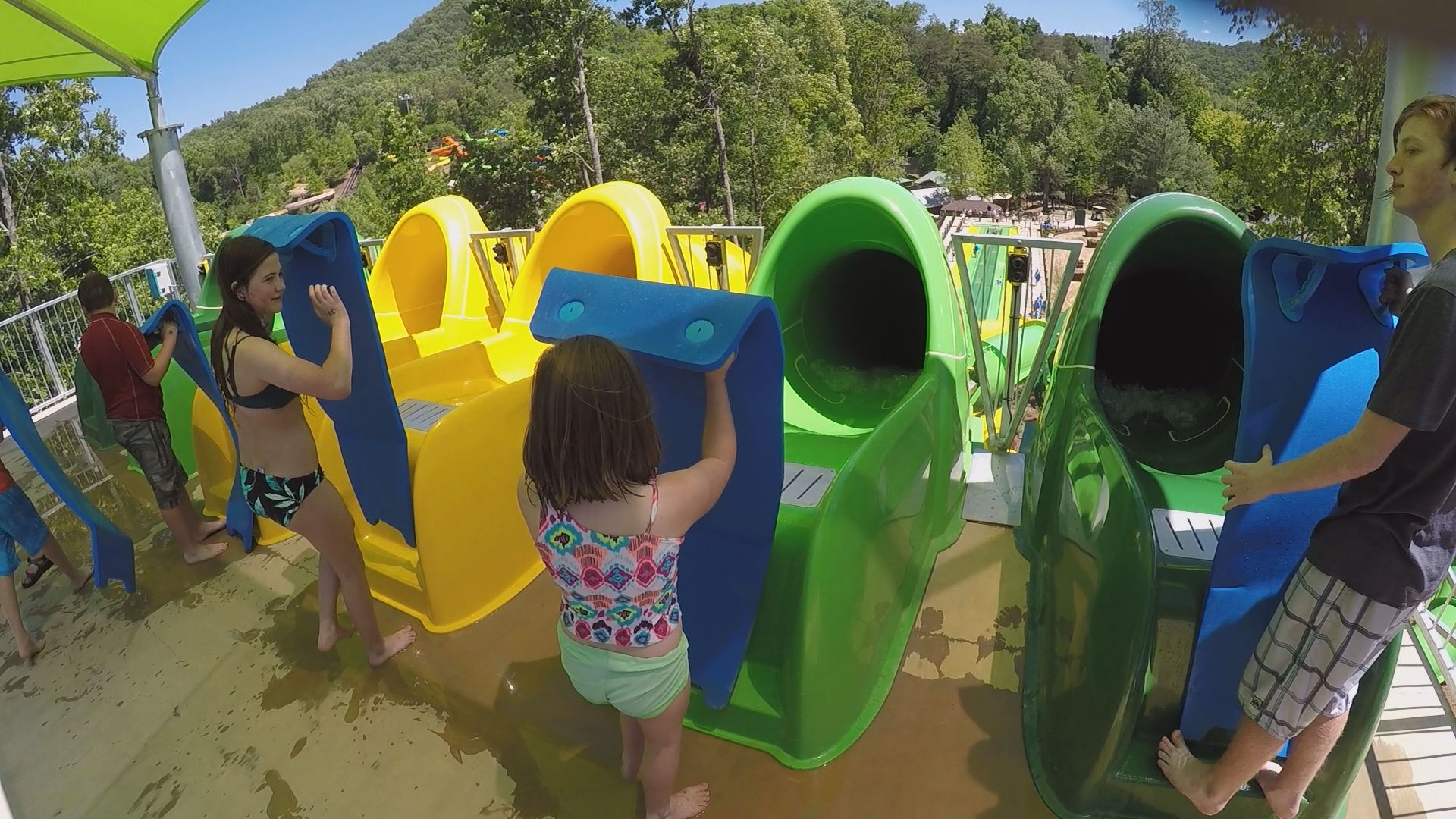 "We have a racing ride already, Slick Rock Racer. It's very popular, so we knew this would work," said Davis. "What it does not have is this one [TailSpin Racer] starts in an enclosed tube. You don't know what you're going to encounter, then it pops open into an open slide and I think racers will like that about this attraction."
Along with the opening of the new ride, Splash Country has made changes to other aspects of the park.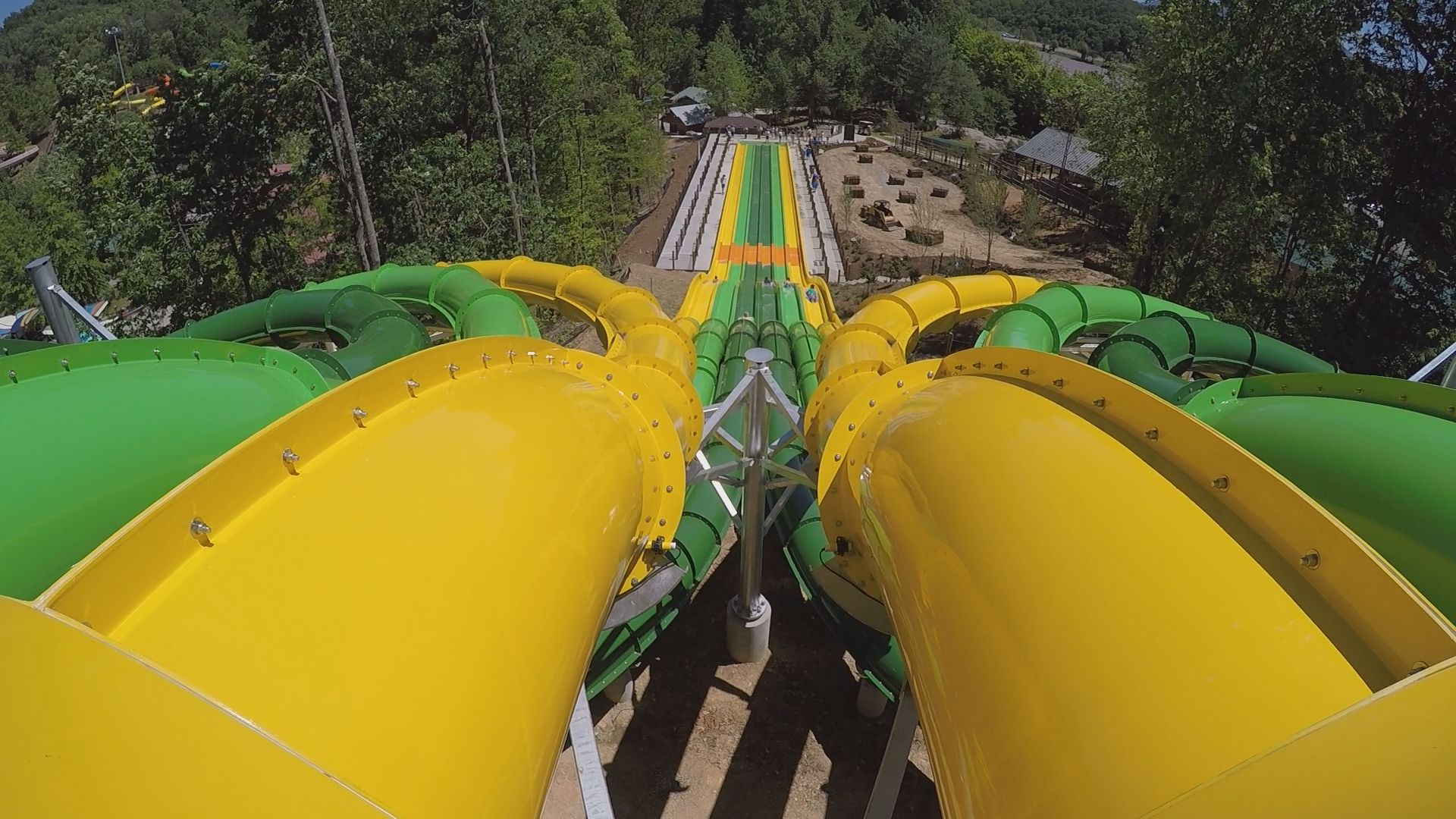 "This year guests can look forward to things people have asked for: efficiency with food lines, misters for feet, especially at our water coaster, feet tend to get hot," Davis said.
Splash Country is celebrating its 17th season. The park has grown tremendously over the last several years.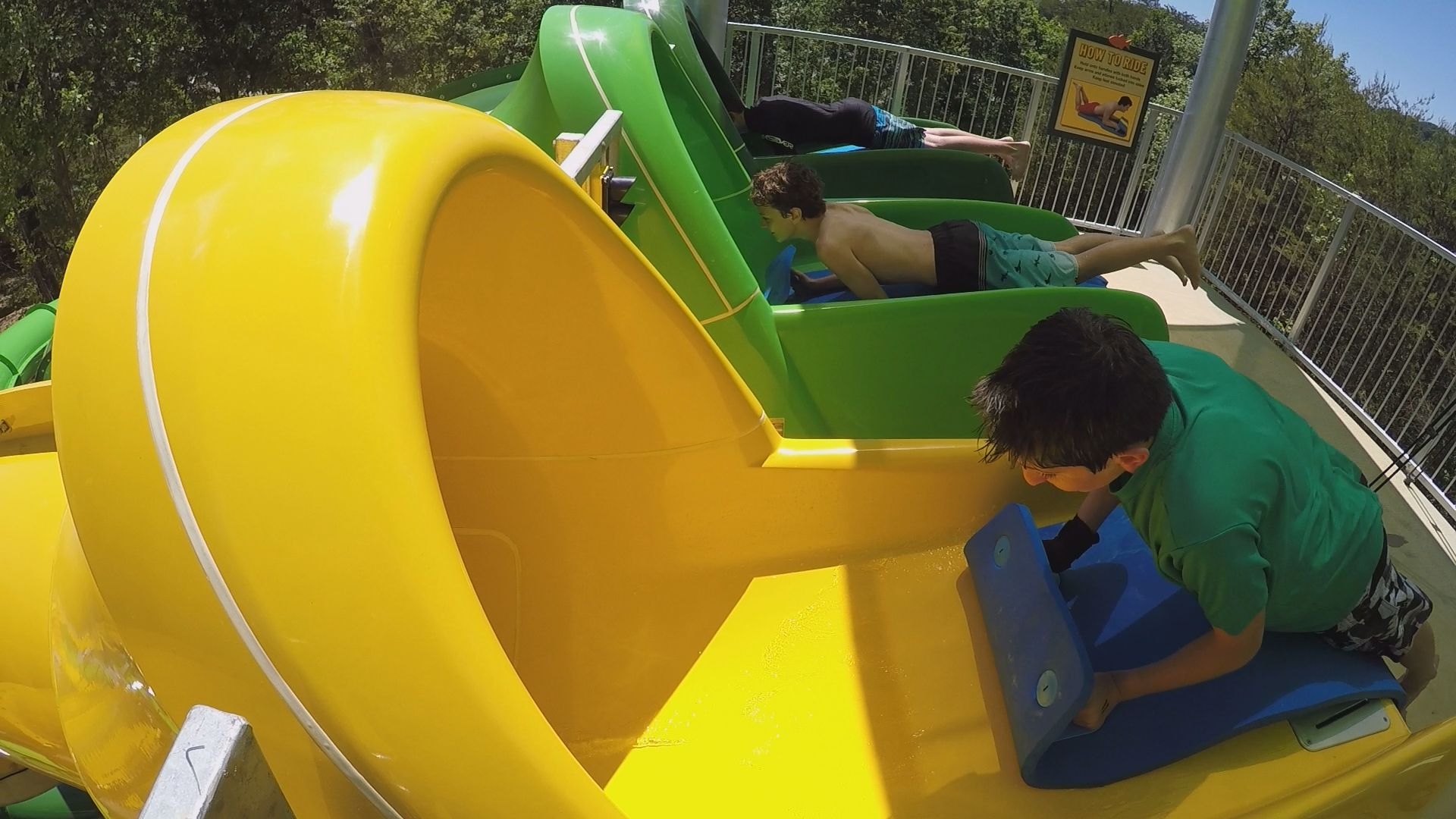 "We are excited to open another ride we consider will be a family favorite, something they can ride together," said Davis. "Most families can fit six people in and race. It's going to be a lot of fun."
Dollywood Splash Country opened last weekend, and starting this weekend, the park will be open every day from 10 a.m. to 6 p.m.