Signs above highways all throughout the state are flashing with a warning sign for drivers.
The message signs on Monday read, "Where's baby? Look before you lock."
With temperatures expected to be in the 90's all week, the Tennessee Department of Transportation changed the majority of the message signs in the state to warn drivers about the dangers of hot cars.
"Sometimes people just get so busy and they forget, 'Oh yeah, I brought the baby with me this time,'" said Mark Nagi, spokesperson for TDOT. "Even just a few minutes in a car can have drastic consequences."
So far this year, 21 children have died in hot cars nationwide. That includes one in Tennessee, according to noheatstroke.org.
Since 1998, 23 children have died in hot cars in Tennessee.
Temperatures in parked cars can rise dramatically on hot days.
The East Tennessee Children's Hospital showed how hot and how fast a can can heat up. In an hour, the car went from 78 degrees to almost 150 degrees.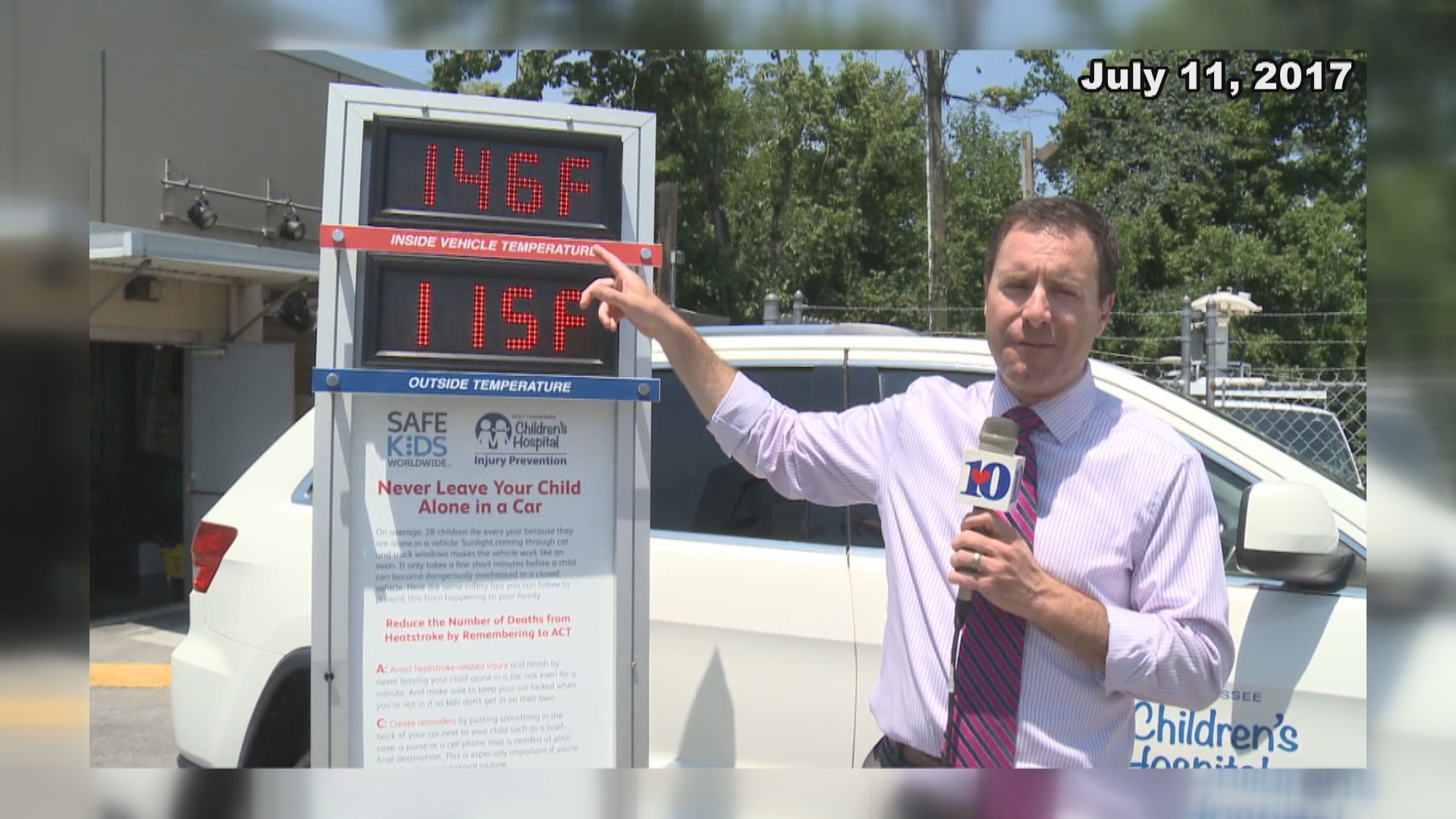 The signs are used by TDOT to convey information such as AMBER Alerts or upcoming traffic to drivers on the road.
TDOT has warned drivers about the dangers of hot cars before during the summer months when temperatures are high.
"These are some of the little things that we try and get people to remember and it can be the difference sometimes between driving on a normal day and unfortunately an accident happening," said Nagi.
A simple reminder to keep anyone in the back seat at the front of your mind.