Some East Tennesseans who buy insurance on the Obamacare market place are worried how the House of Representative's replacement bill, the American Healthcare Act, will impact their coverage.
Tennessee senators, meanwhile, are set to take up the bill next, and they're pledging changes to the House version.
Melissa Nance runs the non-profit Friends of Literacy that teaches illiterate adults how to read and offers the option to earn their GED.
"I set out in my life to try to make a difference and so I guess the negative side of it is that sometimes you don't get taken care of," she said. Nance added she's worked at several non-profits that don't offer health insurance.
Friends of Literacy cannot afford to offer health insurance to its small staff.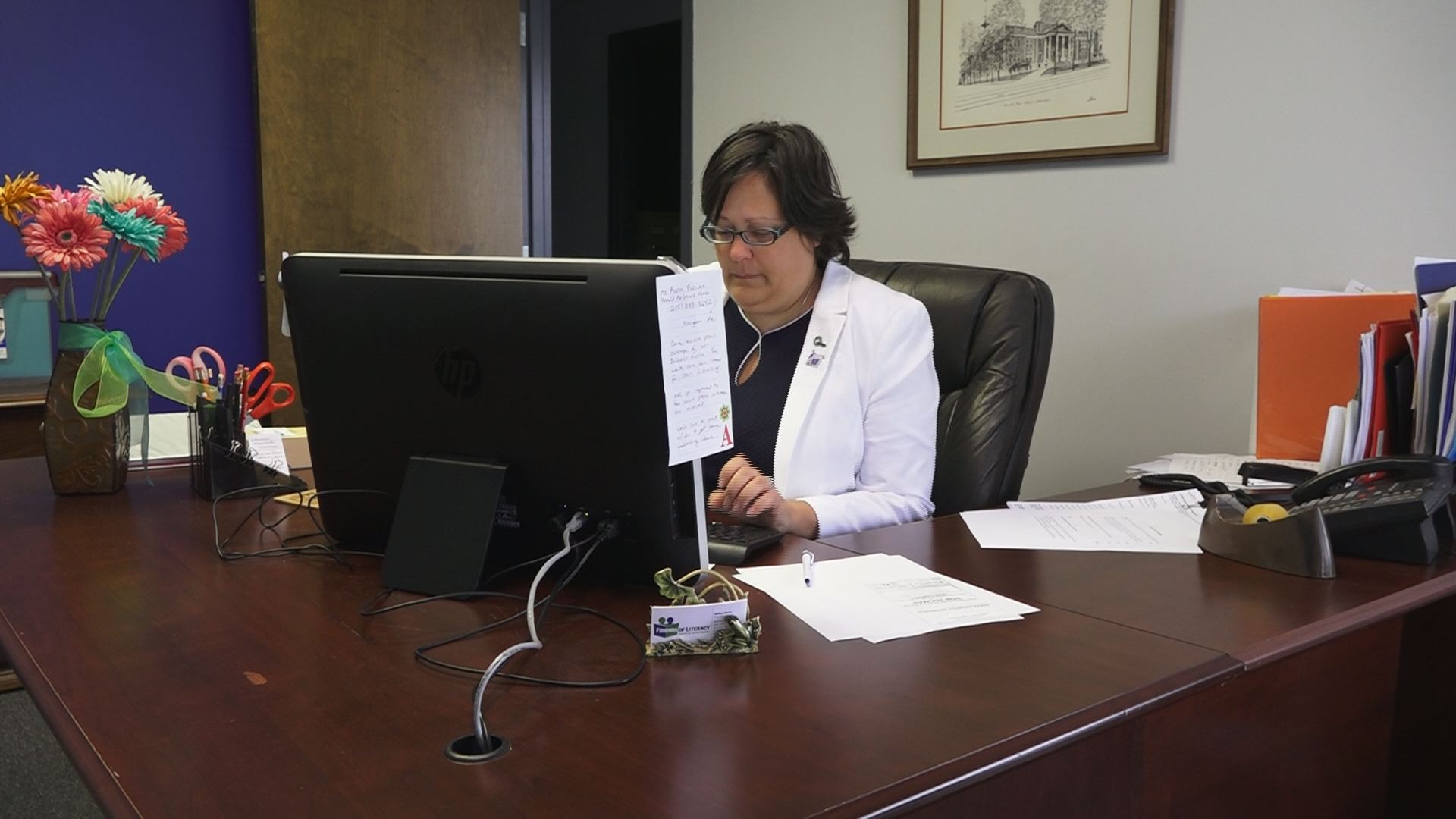 "We have four employees here on the Affordable Care Act who are all worried what they're going to do with their insurance," said Nance.
She says the ACA saved her life. She joined in 2014 and about a year later was diagnosed with leukemia. It was the first time she had insurance in five years because of another preexisting condition that made coverage unaffordable.
"I would not have been able to get the treatment I need, the chemo I needed, the test I needed, to allow me to sit here today (without the ACA)," she said. She estimated her cancer treatment cost upwards of $500,000 before insurance.
When talk of repealing the ACA started, she was inspired to speak up. She spoke out at local healthcare town halls and called and met with her representatives and senators.
On Thursday when the House narrowly passed an Obamacare replacement, she got upset.
"I was devastated, mad, angry, cried a little bit," she said, "I didn't think it would pass. I didn't think our elected officials would be so heartless."
She's concerned her coverage will change but is also worried about the potential loss of coverage for millions of Americans through changes to Medicaid.
U.S. Rep. Chuck Fleischmann, R-Ooltewah, and every other Republican from Tennessee voted for the bill. When asked to address concerns people may have about preexisting conditions, he said, "You will be protected. And this bill does a good job of that."
House Minority Leader Nancy Pelosi, D-San Francisco, said Republicans are fraudulently claiming the AHCA covers Americans with pre-existing conditions.
"It does not. It does not," she said on the House floor.
Fleischmann said the bill will ultimately lower premiums and give consumers more choice.
"Basically try to stop the horrific bleeding that is in Obamacare. Obamacare can't be fixed. It's fundamentally flawed," Fleischmann said.
The bill now it goes to the Senate. Tennessee Sen. Lamar Alexander said that is where his work begins.
"I congratulate the House on passage of its bill. The Senate will now finish work on our bill, but will take the time to get it right," Alexander said in a statement. "My own goals for a Senate bill include: 1) rescuing the thousands of Tennesseans and millions of Americans who will be trapped in collapsing Affordable Care Act exchanges with few or even zero options for health insurance in 2018 unless Congress acts; 2) lowering premium costs, which have increased under the ACA law; 3) gradually giving states more flexibility on the Medicaid program, but doing this in a way that does not pull the rug out from under people who rely on Medicaid; and 4) making sure those with pre-existing conditions have access to insurance."
Sen. Bob Corker, R-Chattanooga, also sees updates ahead for the bill.
He told MSNBC there is "'Zero chance it will leave the Senate the same way it comes in."
With changes likely coming in the Senate version, Gov. Bill Haslam said he's going to wait until he knows more before speaking on how it will impact our state.
"The one encouraging thing coming out of Washington is giving more flexibility to the states, which I think is a good thing. I think we can cover more people and do it more cost effectively than the current Medicaid works, so if they give us that additional flexibility we will see better results," Haslam said.