The parents of a Tennessee girl are suing the operators of a Ferris wheel from which she was thrown last year, alleging they were negligent in its operation.
This is the third federal lawsuit filed against Family Attractions Amusement LLC in the Aug. 8, 2016, incident that injured three girls at the Greene County Fair. The document was filed in U.S. District Court in Greeneville.
Judge Thomas Phillips is hearing all three cases.
Related: Fair expands safety measures for 2017
The three girls were pitched from the gondola of a Ferris wheel car they were riding in when a plate on the bottom of the gondola caught on a brace, jarring the car, an investigation showed.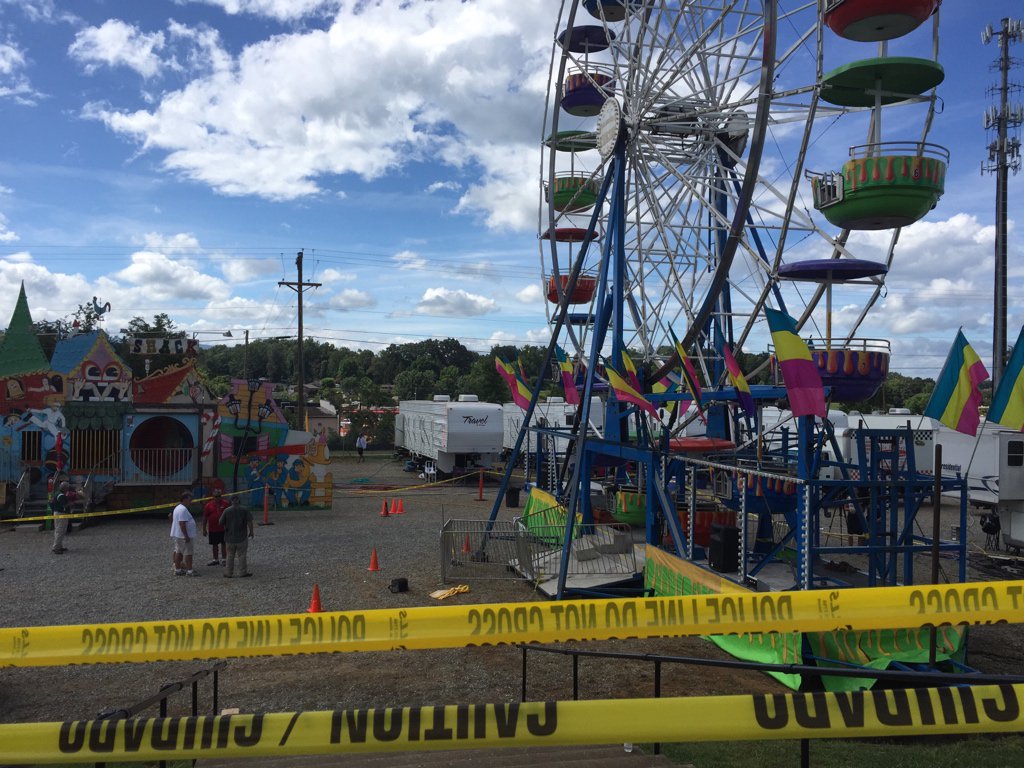 More: Family of girls injured in fall files lawsuit
The three suffered various injuries that required hospitalization.
The most recent lawsuit was filed Aug. 4 by Patsy and Michael Laws on behalf of their child, identified as "C.L."
They allege she suffered fractured vertebra, a lacerated liver, a collapsed lung and other injuries after falling some 40 feet.
The Lawses allege Family Attractions and other named defendants failed to keep the equipment in proper operating order.
They seek compensatory damages of up to $500,000 and punitive damages of up to $200,000.