At least one tree fell on the Spur part of Parkway, causing a crash that injured one person.
Dana Soehn of Great Smoky Mountains National Park said a tree struck a Kia Sportage carrying two people around 1 p.m. Monday. It happened between the Wiley Oakley Crossover Bridge and the tunnel exiting Gatlinburg. The two were traveling northbound on the Spur.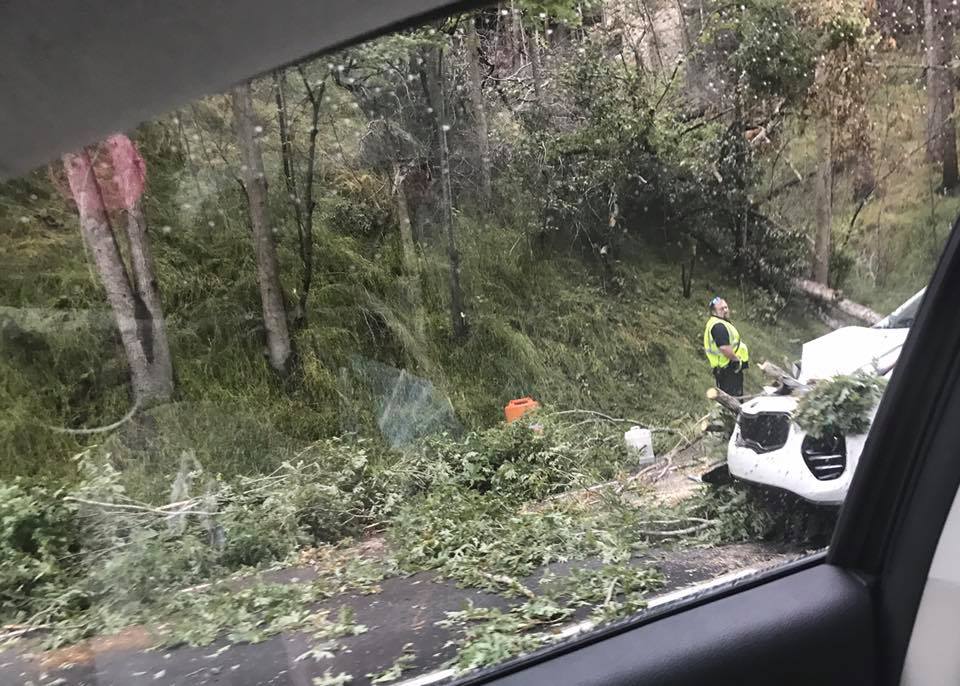 Soehn said the driver was transported to LeConte Medical Center with what appeared to be non-life threatening injuries. The passenger was not injured.
Julie Smith, who was at the wreck, said it appeared multiple trees had fallen on the same road.