Volunteers and city of Knoxville employees planted trees Wednesday at the park built in honor of Zaevion Dobson.
Fulton High School students and teachers helped plant 18 new trees at Zaevion Dobson Memorial Park and Playground in the Lonsdale neighborhood, which is where Dobson was shot and killed while shielding his friends from gunfire during a gang-related shooting in December 2015.
Volunteers assembled playground equipment at the park last month, and city officials said the new trees planted this week will provide shade and help attract animals to the park.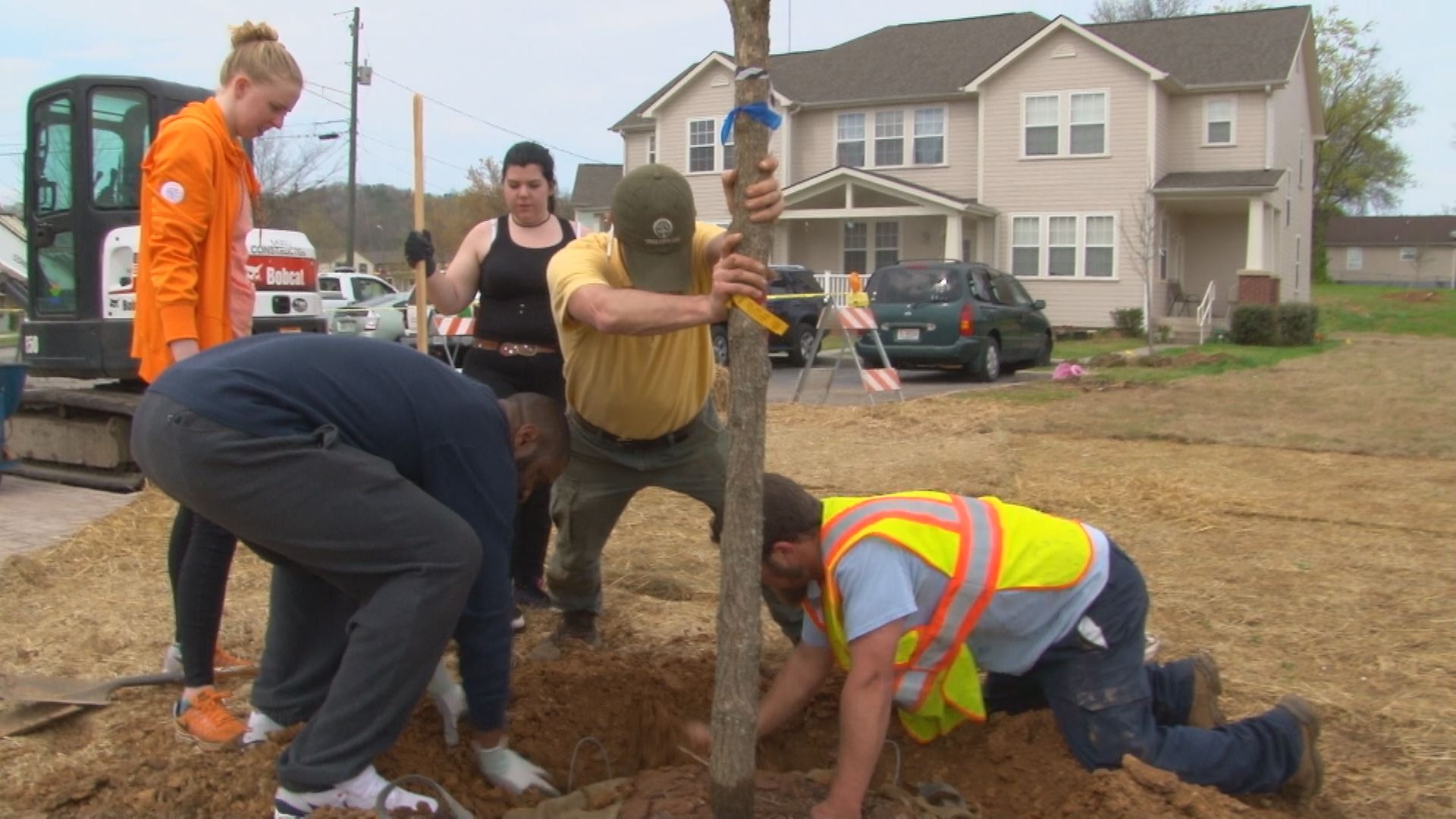 Trees Knoxville helped organize the effort, and said getting students involved was a top priority.
"People from where he went to school, getting them involved and the company that donated the land. It's progress toward getting the park open and ready for the people to use," said Tom Welborn with Trees Knoxville.

Volunteers from Gerdau also joined the effort.
The park is set to open later this year.