Update (6-23): Two of the five puppies bitten by a copperhead last week are "not doing well," according to the rescue organization taking care of them.
Halos Second Chance Animal Rescue posted to Facebook that it needed someone to help drive puppies to a veterinary clinic in Lexington, Kentucky for emergency treatment. It said it was able to find a driver.
The organization said the clinic offered to donate hyperbaric oxygen therapy to the two pups, which places them in a high-pressure chamber to rapidly increase body tissue healing. The chambers are often used to help dogs with necrosis and swelling from snake bites, burns and other serious wounds.
The organization was able to exceed its fundraising goal to pay for the five puppies' emergency treatment. According to its GoFundMe page, the group had raised $10,515 of its original $8,000 goal in seven days. The group said it would use the extra money to pay for after-care and medicine for the puppies.
All five puppies have undergone hydrotherapy and have been on pain medications and multiple antibiotics since being released from the emergency vet.
Original Story:
Five adorable hound puppies are recovering after a copperhead snake bit them Thursday evening, according to Halos Second Chance Animal Rescue.
The rescue group said the puppies were outside on the porch at their foster home when the snake attacked.
The puppies' bodies began to swell immediately. They were found whining from the bites.
"They cried, it was awful. It was sickening," Rhonda Whalen, the puppies' foster mother, said.
The rescue group said in a post they had no choice but to rush the puppies to an emergency veterinarian.
According to the group, the bill to save the five puppies costs around $8,000, and they need the public's help.
"$8,000 is a big deal," Whalen said. "That hurts when you don't have the money, you're trying to get set up and you're trying to save animals. It's expensive."
Doctor Tom Bihl, a veterinarian with Volunteer Veterinary Hospital in Knoxville, said most clinics don't even carry anti-venom serum the puppies received because it is so expensive. He said he would follow up with the puppies on Monday.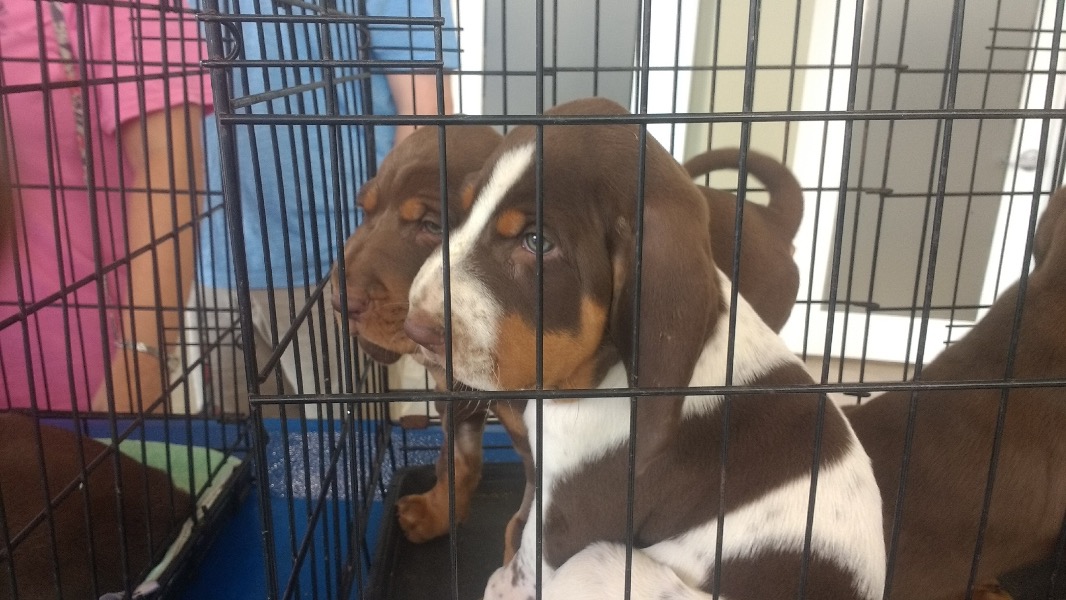 "If we are three-four days into the treatment, I would expect them to survive, it's just getting them through the post trauma state," Bihl said.
He added that he doesn't see a lot of venomous snake bites, but they can be extremely serious.
"Generally when a snake bit occurs, there's a tremendous amount of pain, swelling, even a disfiguring amount of swelling," Bihl said.
The puppies are eating and drinking once again and their swelling has gone significantly. Both Whalen and Bihl said they think the will pull through.
To help with the puppies' medical expense, click here for their GoFundMe page.
Gallery: Puppies recover after encounter with a copperhead snake
A puppy's left cheek is visibly swollen and injured after an encouter with a copperhead snake.
A puppy's left cheek is visibly swollen and injured after an encouter with a copperhead snake.