The United States officially entered the First World War 100 years ago on April 6, 1917. As we reflect on the centennial of U.S. involvement in the bloody industrialized war, the role of East Tennesseans in the conflict is undeniable.
The war in Europe killed 1,067 men from East Tennessee. Seven men from Tennessee received the Medal of Honor during the bloody conflict, five of them from the eastern part of the state. Milo Lemert of Crossville, Edward Talley of Russellville, Buck Karnes of Knoxville, Calvin Ward of Morristown, and Alvin York of Fentress County received the highest U.S. military decoration. Sergeant Alvin York's bravery grabbed international headlines and eventually was immortalized with an Academy Award winning film starring Gary Cooper.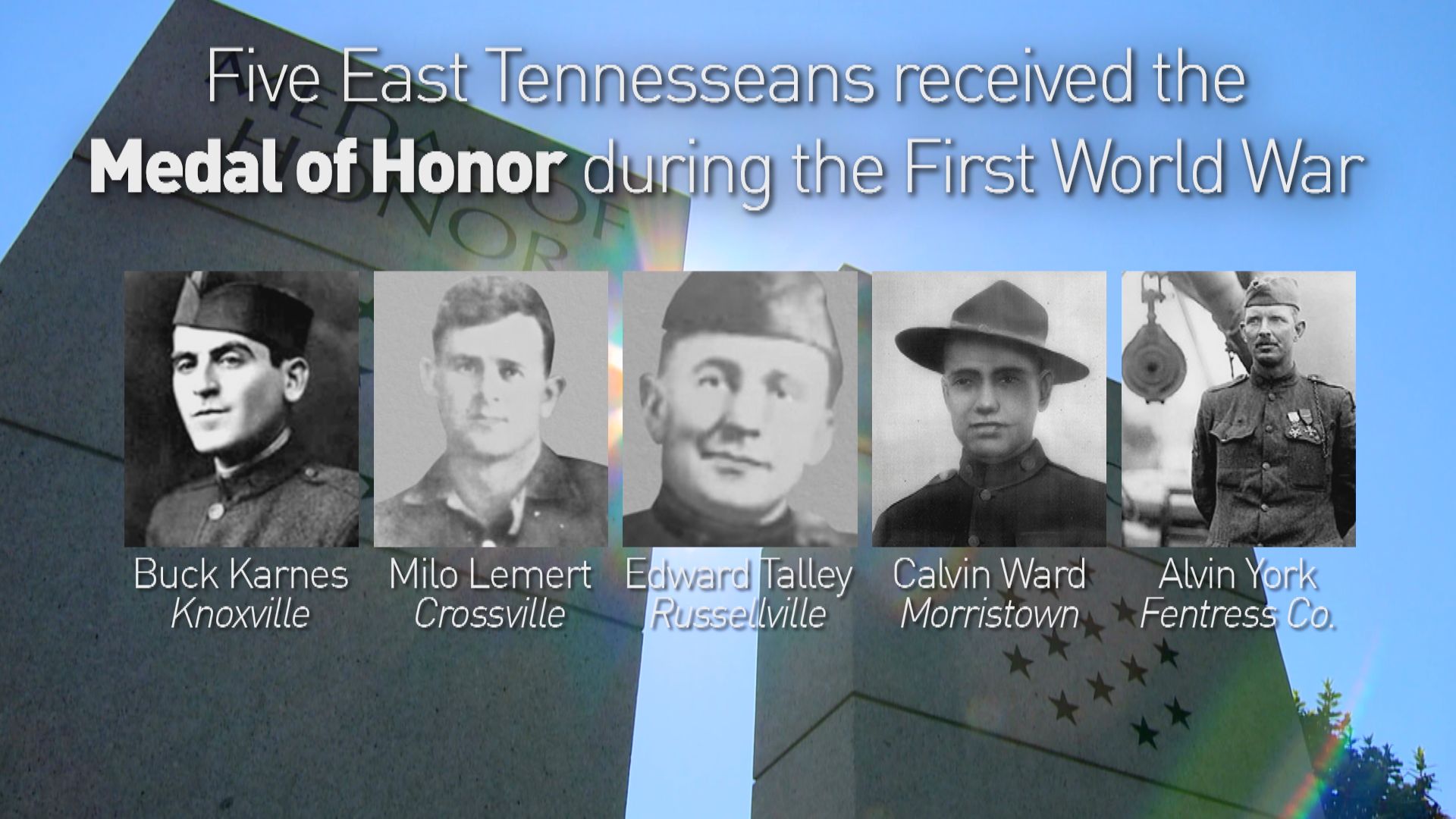 However, the centennial does not mark the beginning of Americans bravely fighting and dying during World War I. Brothers Paul and Kiffin Rockwell of Newport did not wait for the U.S. government to help its American allies in Europe. The brothers volunteered to fight for France in 1914.
Marc McClure, a history professor at Walters State, literally stumbled upon the overlooked heroism of Kiffin Rockwell.
"I was walking at the Jarnagin Cemetery in Morristown and walked past a marker. It says 'Lieutenant Kiffin Yates Rockwell.' He was buried in France. I looked at the date and it said 1916. Then it occurred to me the United States didn't get into the war until April 1917. What is this young man doing fighting in France before America even gets in the war? That started the story."
The walk among the tombstones started an international adventure for McClure as he began to dig into Rockwell's past. Kiffin Rockwell and his brother Paul were born in Newport, Tennessee, where his mother was in charge of the elementary school. Kiffin learned to read, write, and history lessons about the Revolutionary War.
"He had been raised with the belief that the United States owed France a great debt for coming to the aid of the American Colonies and helping defeat the British," said McClure.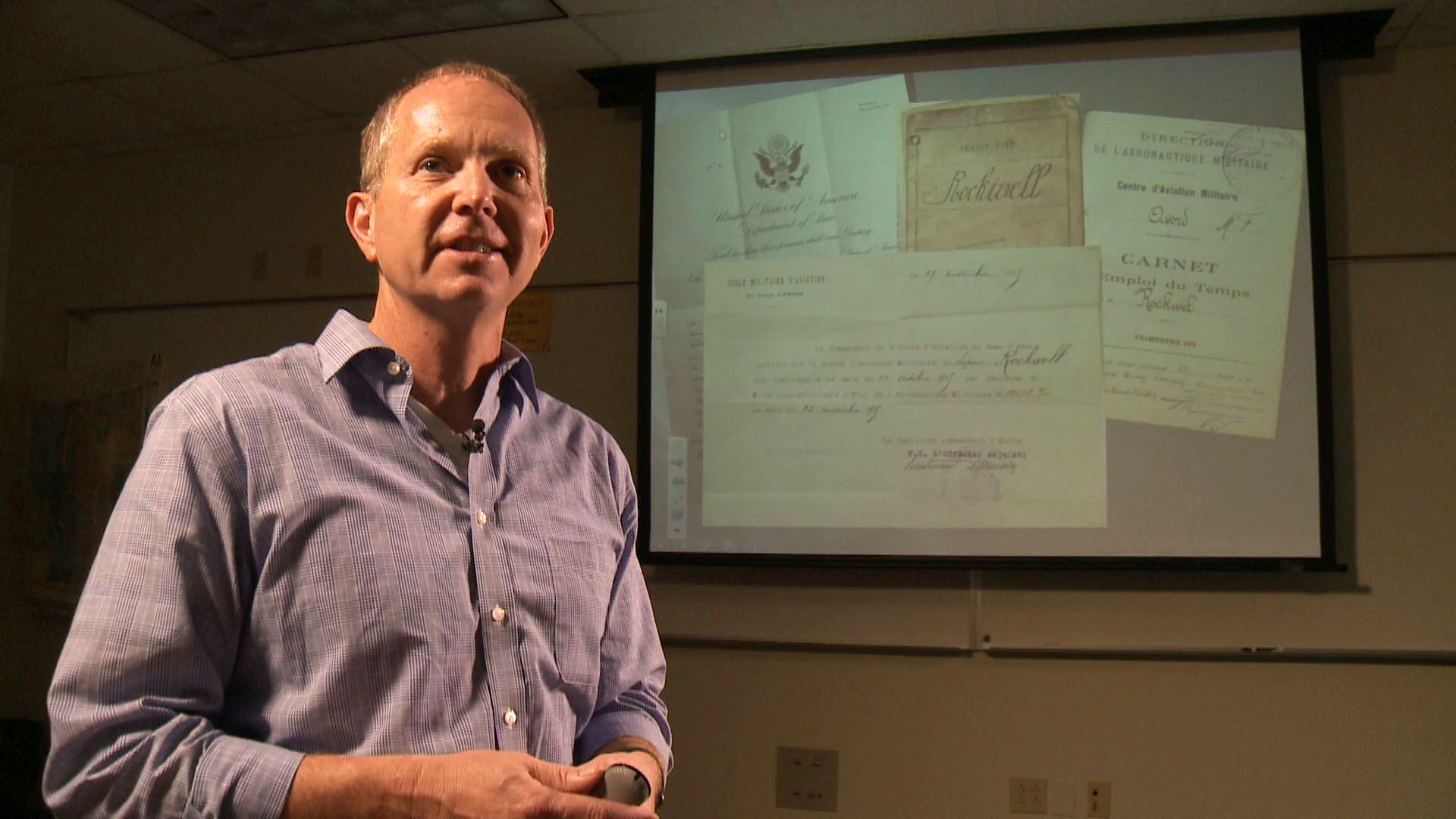 Kiffin Rockwell and his brother Paul, who worked as a journalist in Atlanta, decided to go Europe and volunteer to fight for France when the First World War began in 1914. They did not inform their mother until they were already headed overseas.
"They send a letter from New York and it says, 'Dear Momma, We would have gone by to see you to explain things if we had time.' Think about what his mother thought when she read that letter that both of her sons were gone to war when she thought they were in Atlanta."
That first letter began two years of correspondence between Kiffin Rockwell, his brother Paul, and their mother at home in the United States. The handwritten words weave the story of a hero in the making.
"There are hundreds and hundreds of letters. This was an interesting guy. He was called to greatness," said McClure. "It's clear he wants his efforts in the war to be the greatest thing he does in his life. He is ambitious, but not arrogant. He's always thinking of others."
Both of the Rockwell brothers nearly died in obscurity when they were wounded in the terrible trenches, trapped in an industrial-strength military stalemate.
"Kiffin is shot in the leg and survives. He does not mind dying, but he does not want it to be a senseless anonymous death in a trench. From his time in the hospital, the opportunity comes along to become an aviator."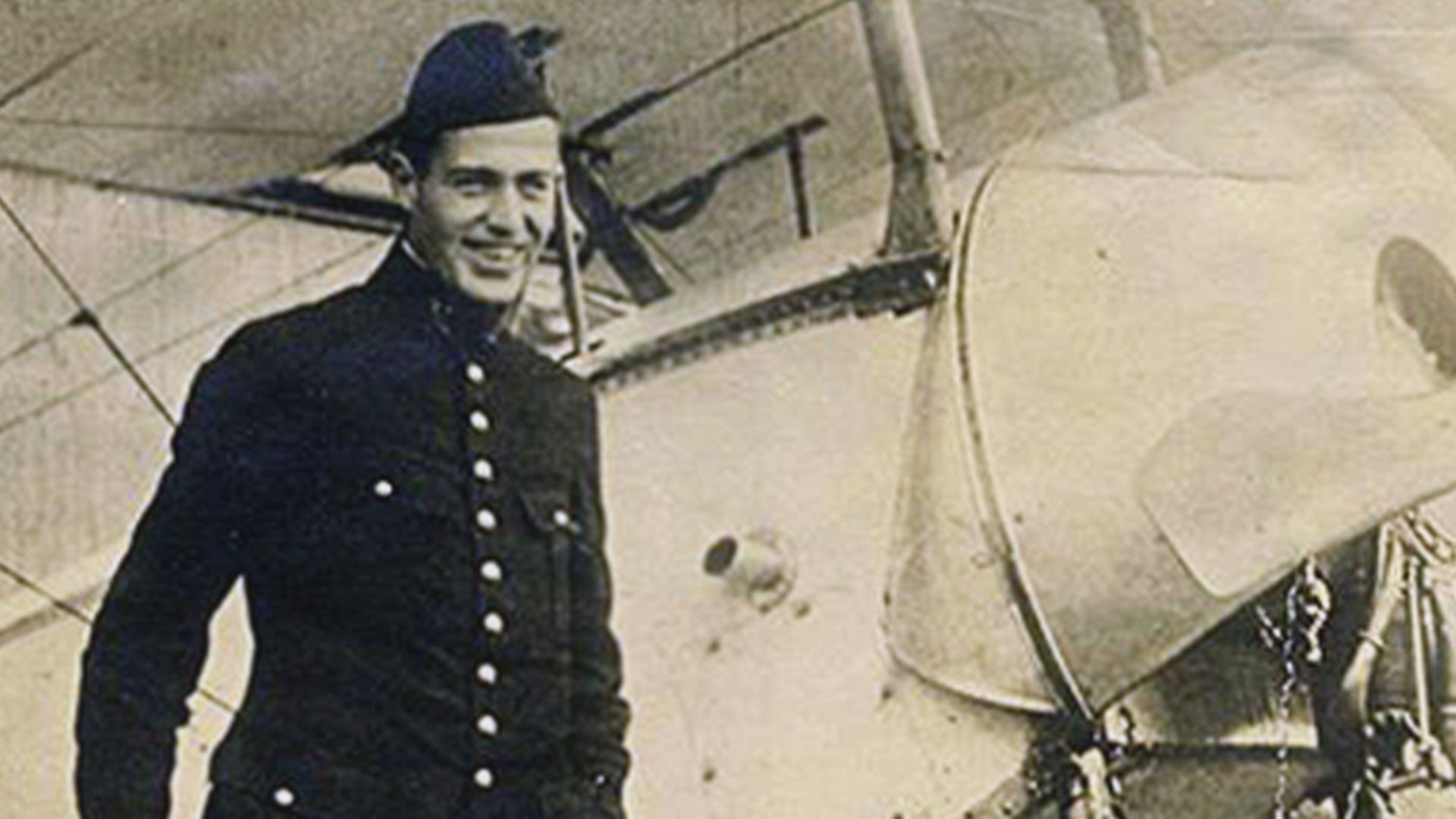 Kiffin Rockwell was an unlikely pilot with no aviation experience whatsoever. In fact, he had never driven a car in his life. Keep in mind, the automobile and the airplane are both relatively new to mankind when Kiffin began flying in 1915.
"One of the letters to his brother Paul is amazing. He talks about how he'll never forget the time he was up above the clouds. I think he realizes he's seeing the world from a different viewpoint."
Rockwell flew for the LaFayette Escadrille, a group of pilots comprised almost entirely of American volunteers. The squadron's name paid homage to LaFayette, the French general who fought for the American Colonies.
In May 1916, Kiffin Rockwell became the first American pilot in history to shoot down an enemy plane in combat. Rockwell was patrolling the skies over the Alsace battlefield in France when he spotted a two-man German observational plane.
"Kiffin just dives on that plane. The German plane has a tail-gunner with a machine gun who is throwing lead straight towards his face, but Kiffin simply ignores the bullets coming at him. He gets close, fires off four shots, swerves away, and he looks back and sees the machine gunner fall back and the pilot fall over. And that [German] plane descends to the ground. He has just scored the first victory of any of the Americans in combat."
For once, Kiffin's mother does not have to wait for a letter to arrive from Europe to know about her son's actions.
"It grabs international headlines. Now this mom has seen her son go from fighting in the trenches to become a famous aviator. This son who ran off to join the army is now turned out to be a celebrated pilot in the international press," said McClure. "Kiffin for some reason becomes the standout for the LaFayette Escadrille. There was something about his style and demeanor that grabbed the hearts of the French people who came to know him."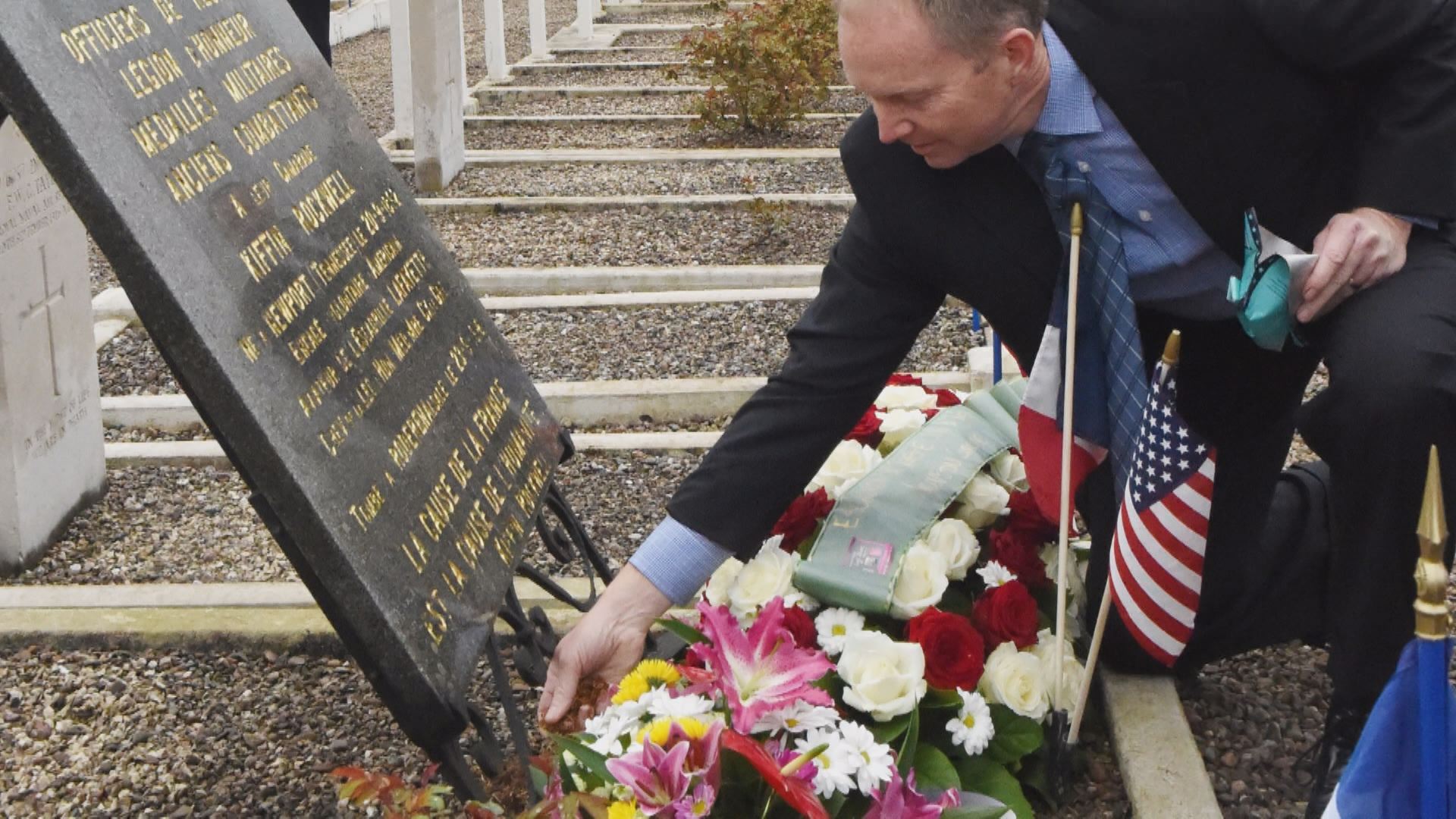 Rockwell continues taking to the skies, fighting at high altitudes and relatively slow speeds by modern standards. Photographs show a man who seems to age decades in a less than a year as he fights the Germans and the elements. Diving into the teeth lead-spitting tail-guns, Rockwell knows his role in the war will likely be temporary.
"He writes his mom and says even if I die, it is the right thing for me to do. That he's doing this great thing for the cause of humanity. The most important thing is how we die," said McClure. "Keep in mind these planes are slow, so men on the battlefield would watch them fighting above. They really were like the medieval champions sent to fight each other while men at the different fronts watched."
In September 1916, Rockwell dove on a German plane and was killed by the tail-gunner. His plane crashed to the ground and the nation of France mourned.
"The people were really upset to hear Kiffin had been lost. He was inducted into the Legion of Honor, which is France's highest honor they can give someone. His funeral was a big event in France," said McClure.
Kiffin Rockwell's mother was notified via telegram that her son was killed. Because letters could take a month or two to arrive in the United States via mail, Rockwell's mother continued to receive several handwritten notes from her son after his death on September 23, 1916.
France still celebrates the legacy of Kiffin Rockwell and the LaFayette Escadrille. Large monuments stand in their honor. Yet, in the United States, the lasting memorials for Kiffin Rockwell are less visible. Other than a marker his family placed at the cemetery in Morristown, the only tribute solely to Kiffin Rockwell is a historical marker in downtown Newport a few hundred yards from his childhood home.
"How they get lot in history, I don't know. I do want him to be remembered. And the people who knew him wanted him to be remembered. His brother, Paul, is who put together all of these letters and published them."
McClure decided to do more than write about Rockwell's letters. He created a documentary titled "Valor" in both English and French. In 2016, McClure was invited to show the film in France as the nation celebrated the centennial of the formation of the LaFayette Escadrille.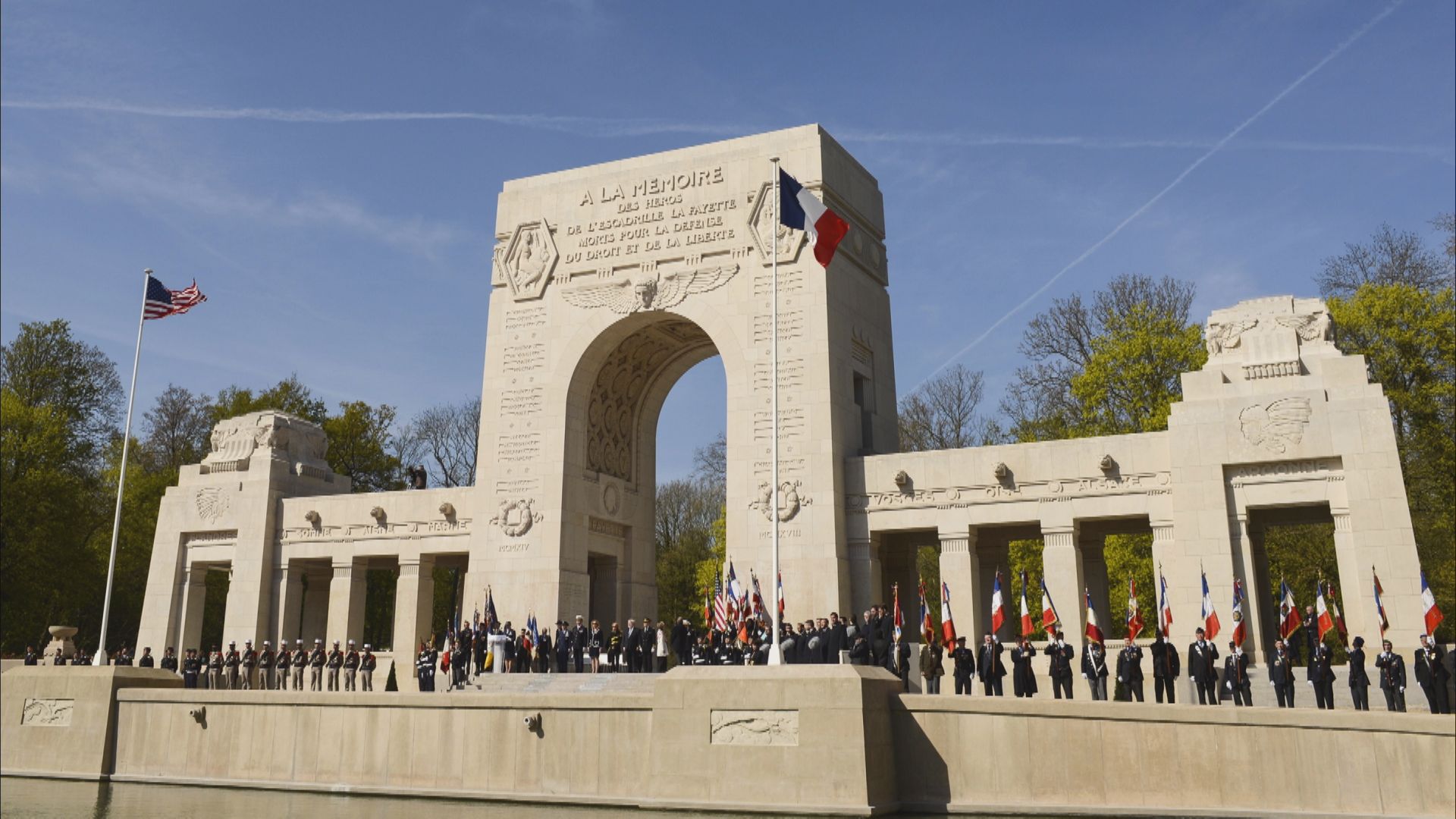 McClure took part in ceremonies at the site where Rockwell is buried, the monuments that honor the LaFayette Escadrille, and also visited the field where Rockwell's plane was shot down.
"To see the spot where he fell, it was pretty amazing to be there. You look up in the air, imagining what the flight looked like. It was just a fantastic experience."
McClure's unexpected journey around the world has helped bring the tale of an American hero back home. Now he hopes his documentary will ensure the story of Kiffin Rockwell does not end with letters locked away in the archives or a small memorial marker lying flat on the ground in a cemetery.
"Every once in a while we get the perfect hero. But actually, this guy is real. That is the thing, he's real. This was not made up or fiction. If we're going to have people in the future stand up and do this type of thing for society, we have to give back to them the honor by recognizing it."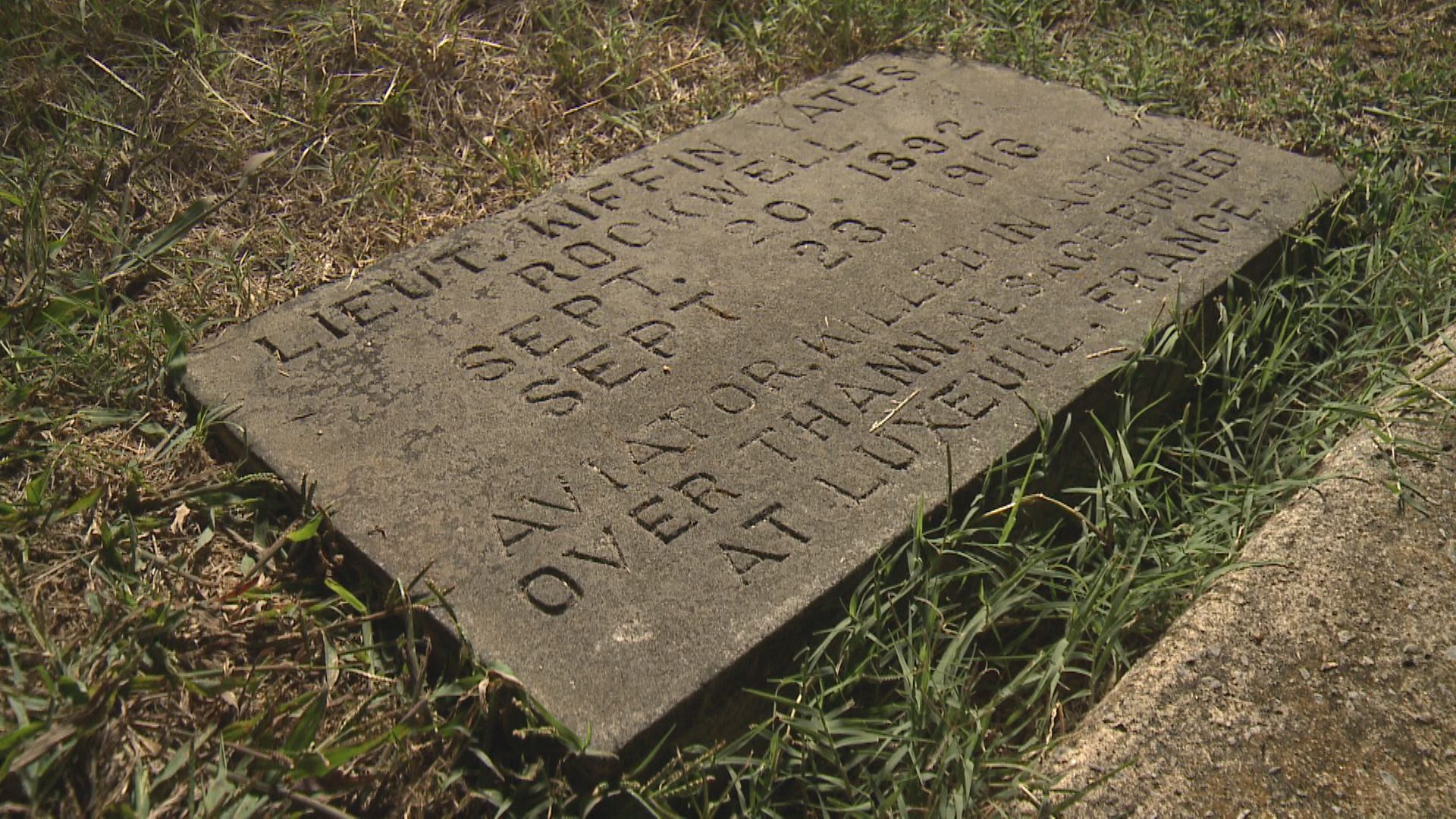 McClure plans to make his documentary available to the public in the future, possibly via DVD or a streaming service. He says updates will be posted to a Facebook page established in memory of Kiffin Yates Rockwell.
Tennessee is not the only state that claims Rockwell as its own. He lived in Newport until age seven, but his family later moved to Asheville, North Carolina. Virginia also takes pride in Rockwell because he attended school at VMI as well as Washington and Lee in Lexington, Virginia.