UT football honored fallen Maryville Police Officer Kenny Moats as part of Law Enforcement Day during spring football practice Thursday.
More than 150 members of local law enforcement agencies took part in the practice, according to UT Sports.
Following the practice, head coach Butch Jones and the players presented members of the Maryville Police Department with a UT jersey personalized with Moats' name.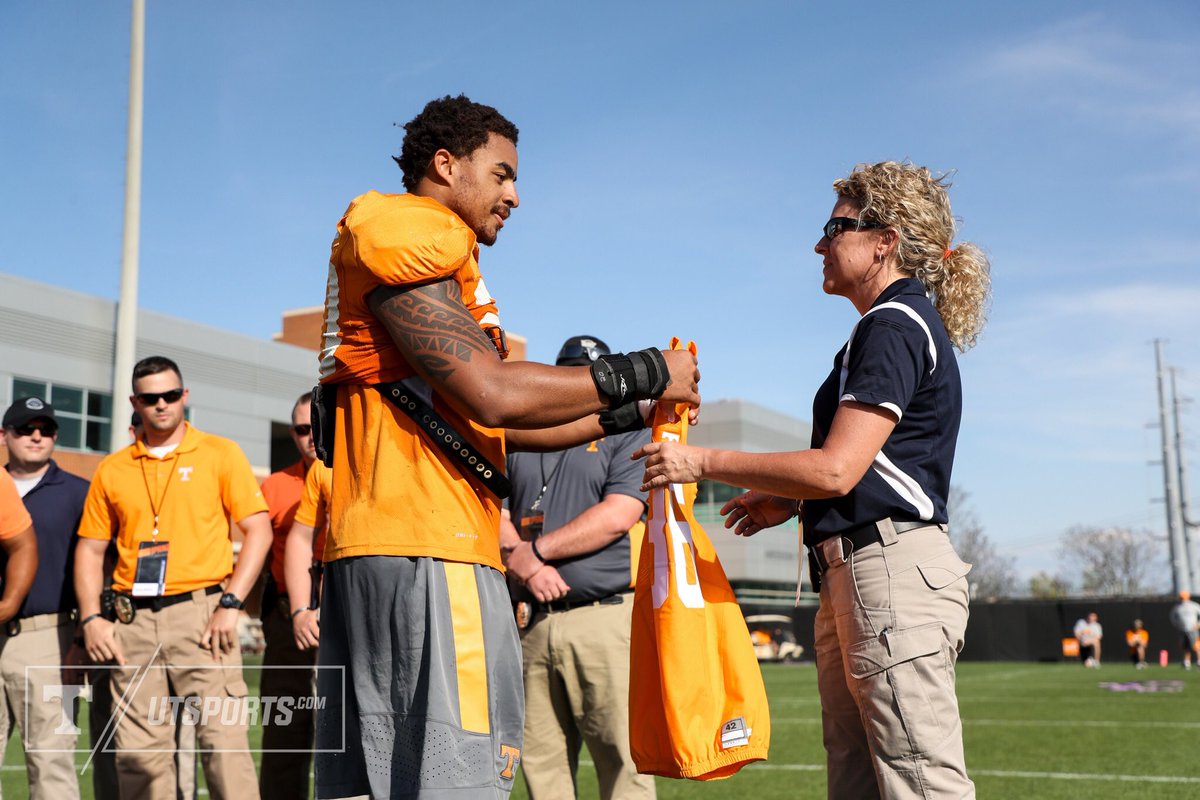 UT Sports said Maryville Police Capt. Sharon Moore briefly addressed the team before accepting the jersey from linebacker Cortez McDowell.
Moats, 32, was shot and killed while responding to a domestic violence dispute on Aug. 25, 2016. Brian K. Stalans has been indicted on one count of first-degree murder and various other charges in connection with Moats' death.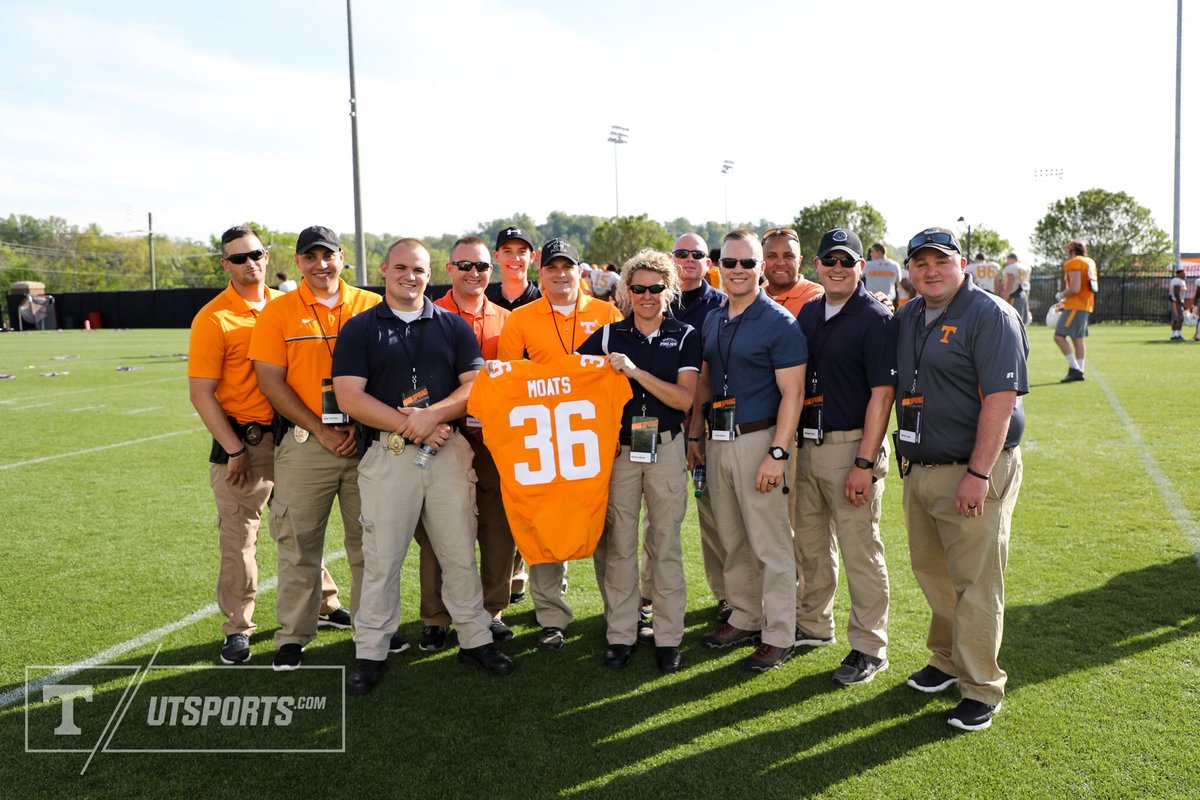 Thursday was UT's 11th out of 15 scheduled spring practices.
The spring season concludes with the Orange & White Game on April 22 at Neyland Stadium at 4 p.m. Admission and parking are free to the public and a Fan Day event will precede kickoff.
The Orange & White Game will be broadcast on SEC Network.