After dozens of fake tickets appeared at recent Vol football games, the University of Tennessee Police Department and UT ticket office are trying to make sure fans don't get ripped off.
UTPD Chief Lane said Friday morning that fans should avoid buying tickets off the streets.
While officials acknowledged common sense is key, its getting harder to recognize fake tickets from real ones.
UT Assistant Athletics Director for Ticket Operations Joe Arnone has been working at Tennessee for 11 years and said they always see counterfeit tickets for the Alabama and Florida home games.
"You really can't tell the difference between the real tickets, it's amazing actually," Arnone said.
There were between 100 and 150 counterfeit tickets reported at the Florida game, according to Arnone.
And in some cases even authentic tickets may end up being fraudulent.
Arnone explained how if tickets were reported as stolen or lost, the original seller can get them reissued. So if someone buys stolen tickets those wouldn't work.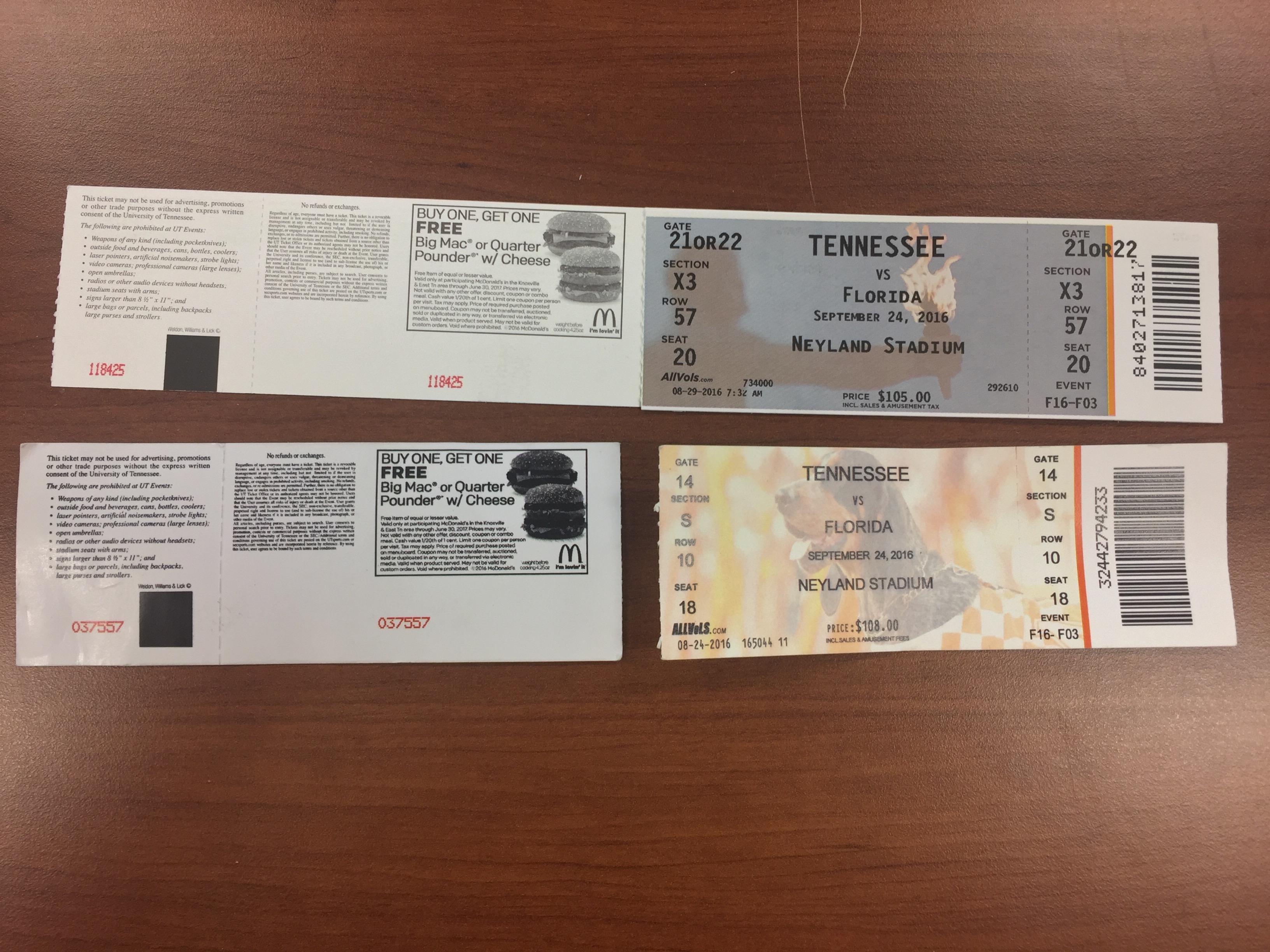 Officials advise fans should only buy from reliable sources.
However, if they decide to take on the risk of buying tickets off the street, UTPD gave a few tips to consider.
Ask to take a picture of the seller, look at driver's license. If they're legitimate, they should be good with that
Ask seller to walk with you to venue
If you have friends/relatives going to game check with them first
Don't buy from scalper, try to buy from an event goer
Avoid people who are saying they're buying tickets but also selling them
Does seller look like they belong there. Are they dressed for the game?
Look at tickets before buying from scalper, know what tickets should look like