The University of Tennessee is considering a historic 1.8% in-state tuition increase for the 2017-18 school year, the lowest since 1984, according to system administrators.
According to UT's budget presentation, that's also the lowest 3-year period in the history of the system. The increase for most out of state students would be 0.8%
The increase would bring in $11.4 million across the system.
An incoming freshman at UT Knoxville would pay $11,110 in tuition, and $12,970 including fees. Out of state, a student would pay $29,300 and $31,390, respectively.
READ MORE: In 2016, UT trustees approve lowest tuition increase in 30 years
10News set out to Verify those claims of a historically low increase.
UT budget director Ron Loewen said the 1.8% is based on guidance from UT President Joe DiPietro.
"That [tuition] is going to be capped at the previous year's inflation rate set for higher education," said Loewen.
He added that was the guide for 2016's 2.2% increase and 2015's 3% hike.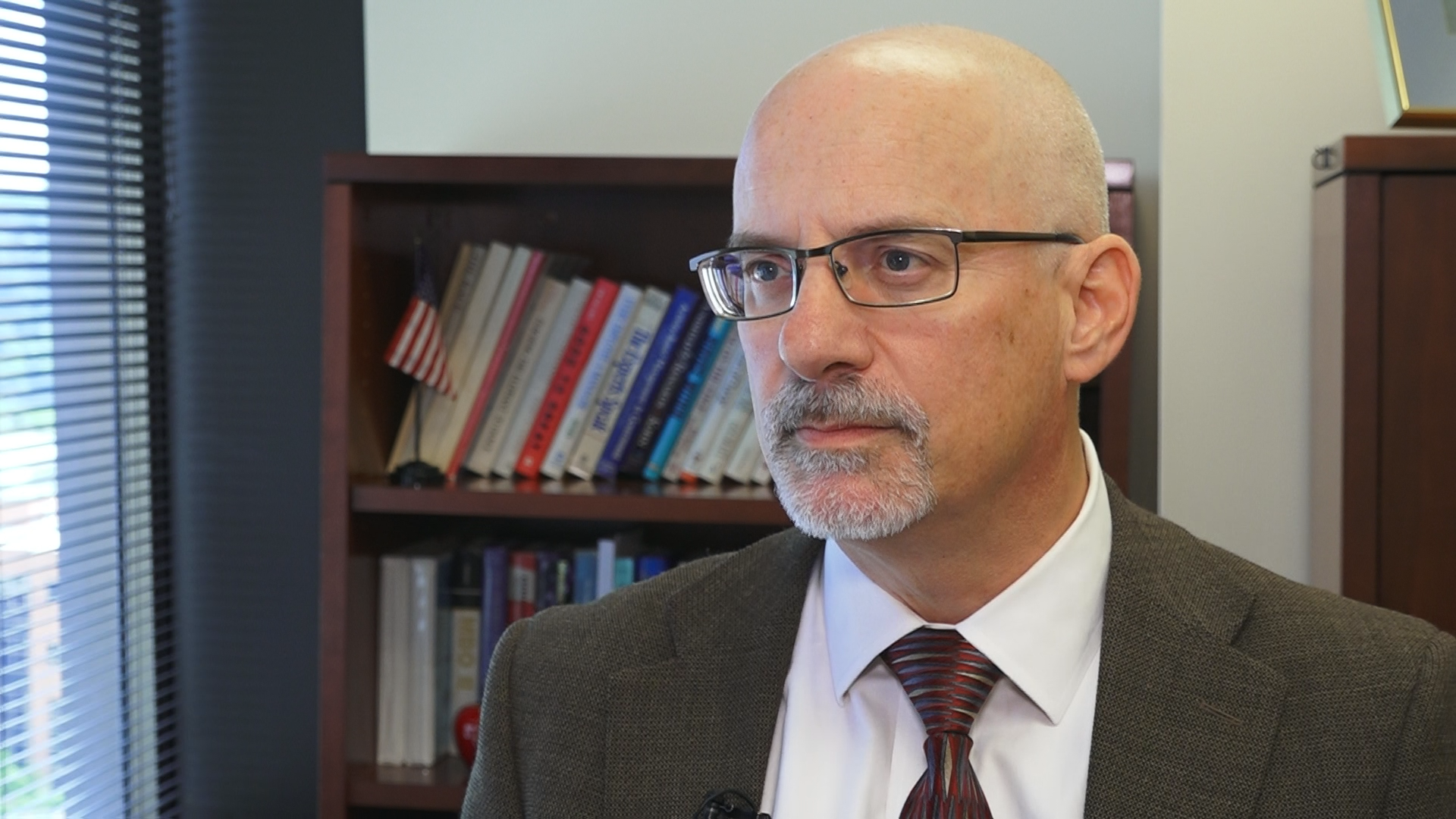 Members of the Budget and Fees subcommittee met Tuesday in Knoxville, and voted to send the proposal along to the Finance and Administration Committee. Trustees there must approve it before the full board can approve the increase.
"As a result of Gov. (Bill) Haslam's efforts and the concurrence of the Tennessee legislature, state appropriations are at levels very helpful this fiscal year in allowing us to self-limit tuition increases to 1.8 percent and potentially achieve an historic milestone of three straight years of record low increases. We are very sensitive to affordability at UT and strive to ensure that our graduates don't start their careers incurring excessive cost, and for some, debt," UT President Joe DiPietro said in a press release.
10News compared previous budget documents with the newest proposal, to see if students would see the lower increase. The Verify team found that tuition doesn't tell the whole UT pricing story.
According to a "Tuition & Fees, Academic Term Rates" document available on UT's website, the 2015-16 cost to attend UT Knoxville increased 5%, while the Board of Trustees approved just a 3% hike in tuition.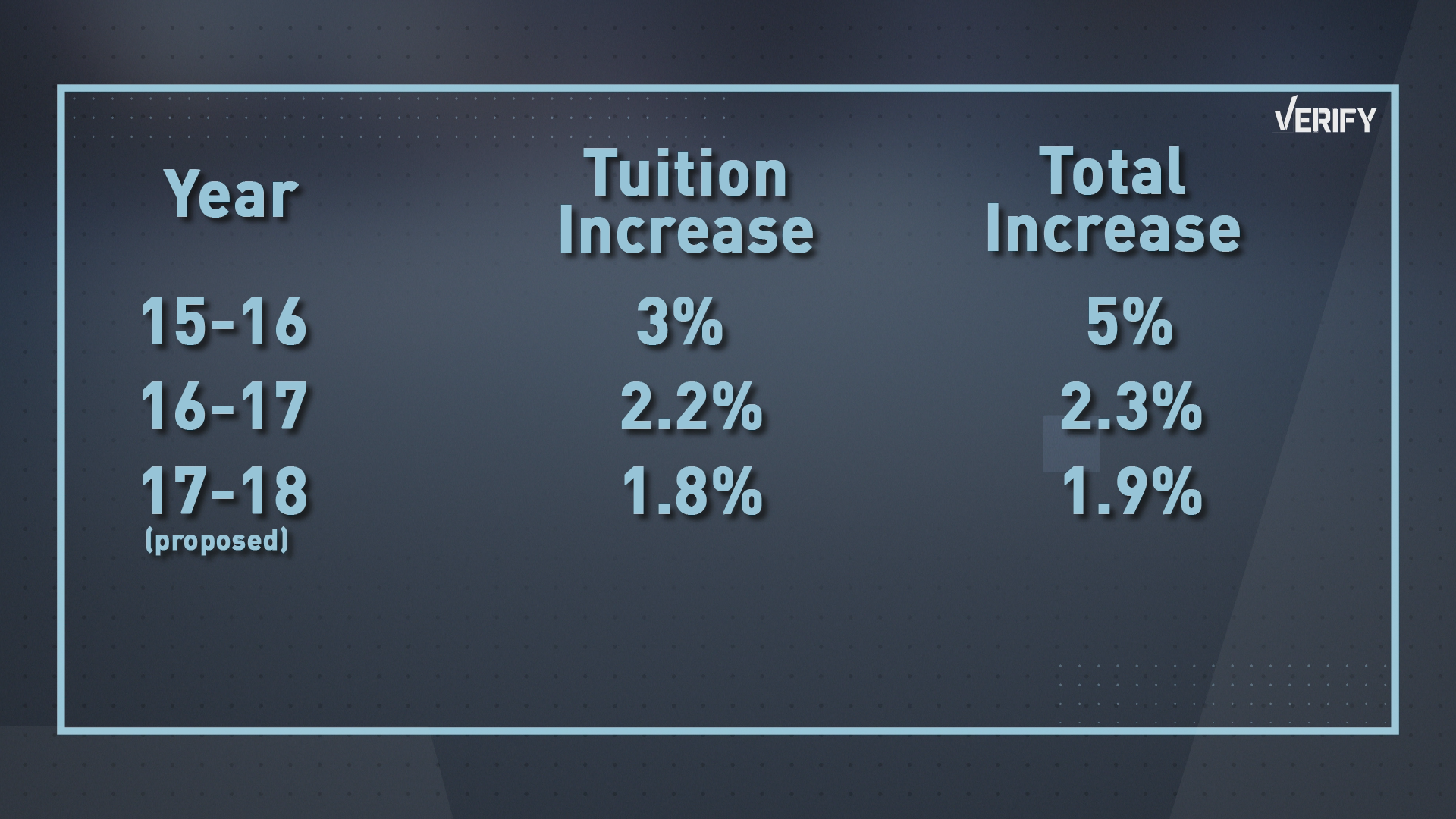 That discrepancy, Loewen said, comes from additional fees outside of tuition. Fees are approved on a case by case basis, not in a block like tuition.
From 2016-17, tuition rose 2.2%, while overall cost increased to 2.3%. In the latest proposed budget, overall cost is 1.9% compared to the advertised 1.8% tuition rise.
But the same data confirms that even a 1.9% cost increase is low compared to past years. UT Knoxville saw double digit gains in 1997, 1999, 2001, 2003, 2005, 2009 and 2011.
In the 1983-1984 school year, the annual overall increase was 0%. A semester's tuition was $289 – the equivalent of $701.76 after adjusting for inflation.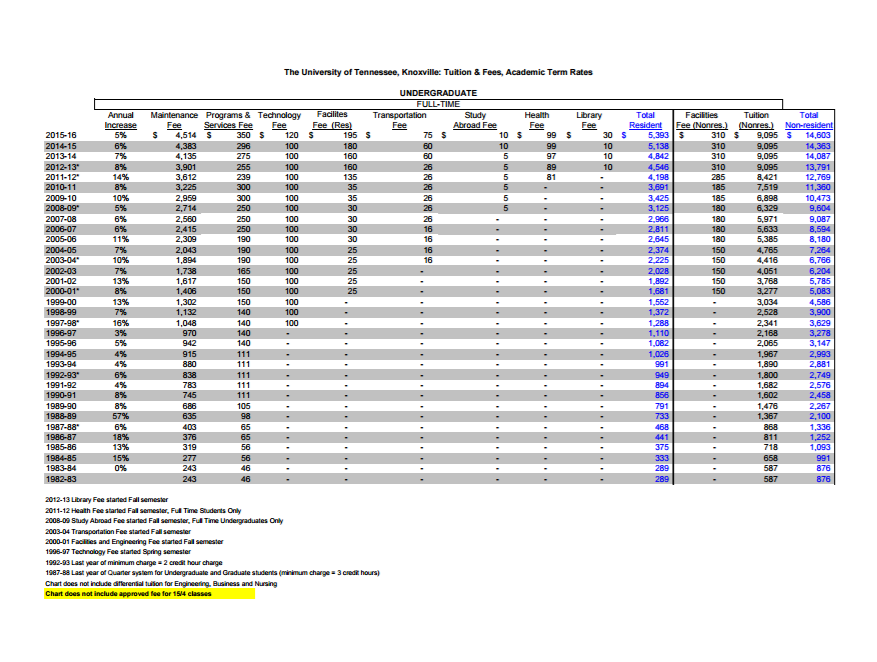 Loewen said the administration's goal has been to bring those numbers closer together.
"It certainly has been the last three years," he said. "I think the primary factor really is the focus that President DiPietro has placed on budget controls and controlling affordability."
Loewen recommends students visit a financial counselor, to make sure they understand the big picture of paying for college. They can also help arrange financial aid.
"You know, the majority of students don't pay that full sticker price," said Loewen.
So while the overall cost and tuition increase are not the same, 10News can Verify: UT's claims are true when considering the percentage tuition increase.