For about two years, a local Vietnam veteran has been trying to find the family of the recipient of a Purple Heart medal that an acquaintance found at an area yard sale.
The name on the Purple Heart is John B. Nichols. Maurice Allard of Madisonville has been holding onto it, searching for its rightful owner.
Allard said a friend of his neighbor's found not one, but two Purple Heart medals at an area yard sale about two years ago. Allard said the neighbor gave him the medals to take care of.
"Because he knows I'm a vet," Allard said. He served in the Army in Vietnam from 1966 to 1967.
Allard sought help from city workers to find records. He was able to find the family of one of the Purple Heart medals, and Allard met up with the family to give it to them.
That was more than a year ago. Now, the second Purple Heart, the one awarded to John B. Nichols, still resides with Allard.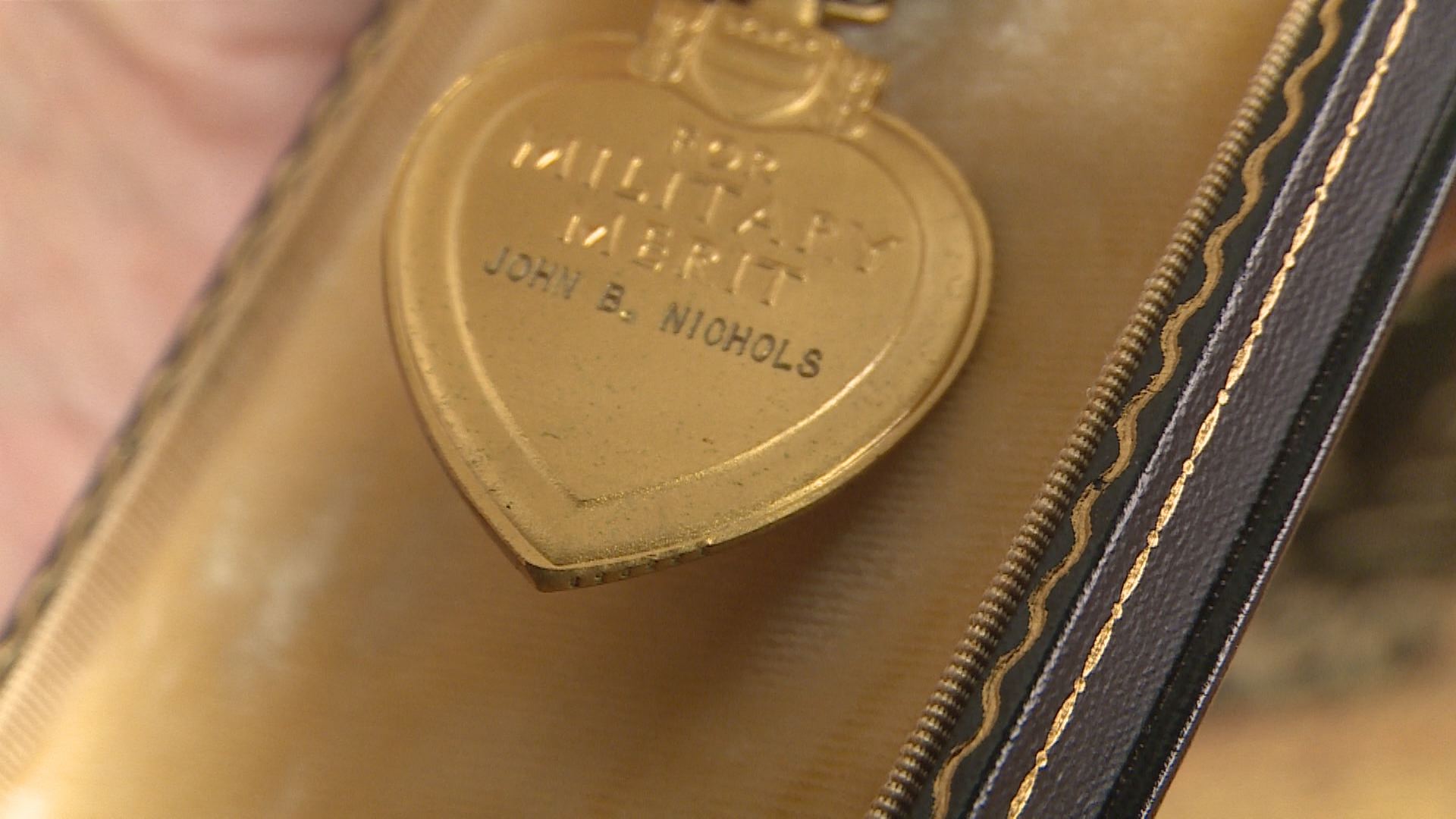 "That's all I've done since then, and tried to get in touch with the VA, but they haven't been able to help me," Allard said.
Allard thinks the Purple Heart belongs to someone local, and thinks it could be from World War II or Korean War era conflicts.
As a veteran, he knows how important the medals are to the families of servicemen and women.
"If it was my family, I'm sure they'd be interested in finding my medals, which I do have, and they are safe," Allard said. "I just think and hope that somebody cares enough about a wounded veteran."
He hopes someone will hear this message and find the Purple Heart its home.
If you think you can help find the family of the medal recipient, email us at 10Listens@wbir.com.