Sometimes, something as simple as a rock can go a long way in making someone's day.
Anna Cannon and other veterans at The Veterans Store in Pigeon Forge found painted patriotic rocks in front of their building last weekend.
"It made us laugh, it made a better day for us," said Cannon, an Army veteran and employee of the store. "I thought it was surprising that someone took the time to do something for us, the veterans."
The rocks were painted with American flags, military boots, and one even had "A Soldier's Prayer" written on it.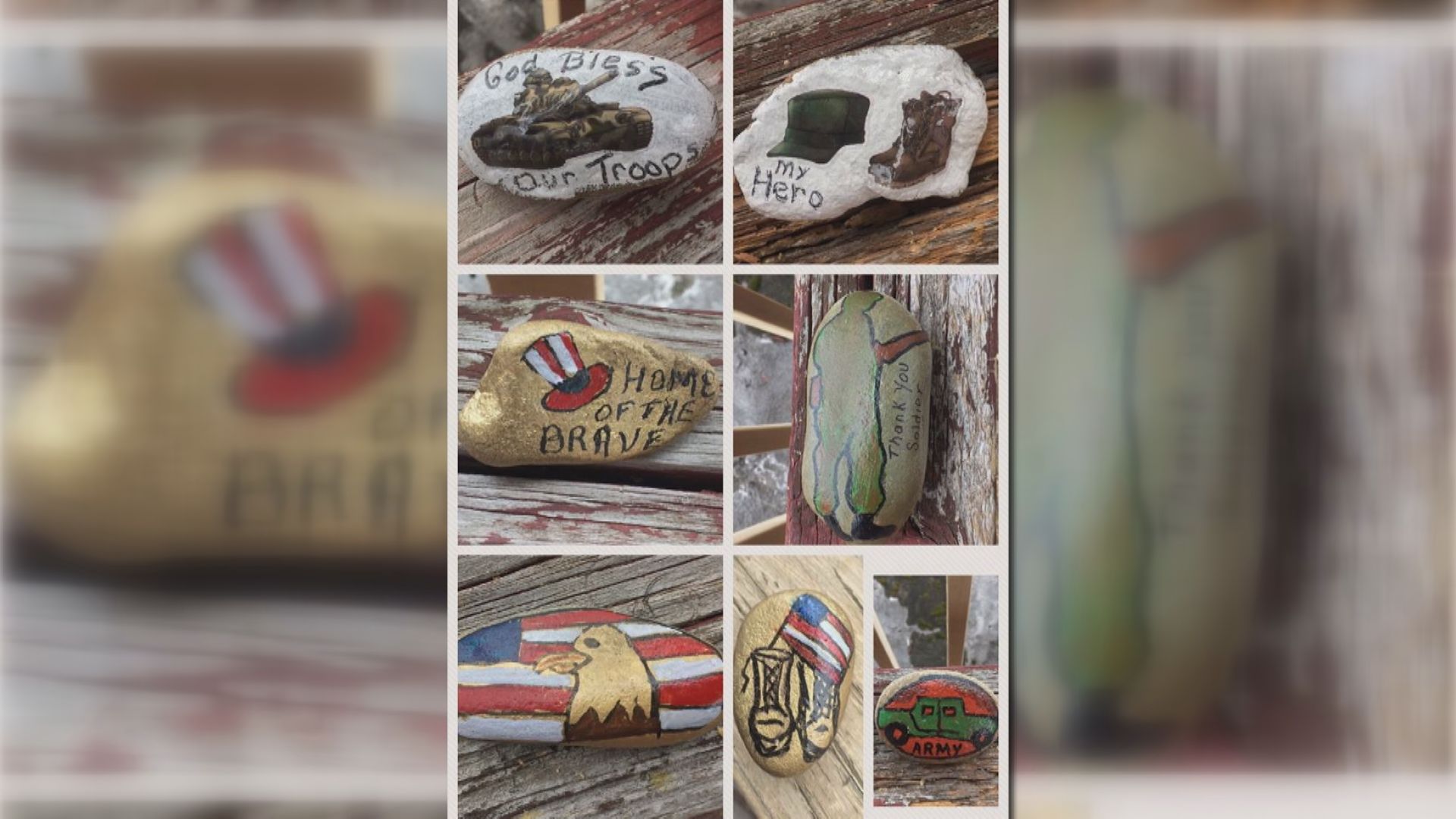 "We take our flags out in the morning and during breaks and they kept finding them throughout the day," said Danielle Gibson, an employee of The Veterans Store. "We posted a Facebook to try and find who they were that painted them, not knowing that the painted rocks were such a big thing now."
The rocks were left there by a group called Smokie Rocks.
People leave painted rocks in different locations and encourage others to hide the rocks once they find them.
For Cannon, finding the rocks meant much more than just finding a drawing.
"Something as simple as a rock was the best medicine we could have all day long," Cannon said.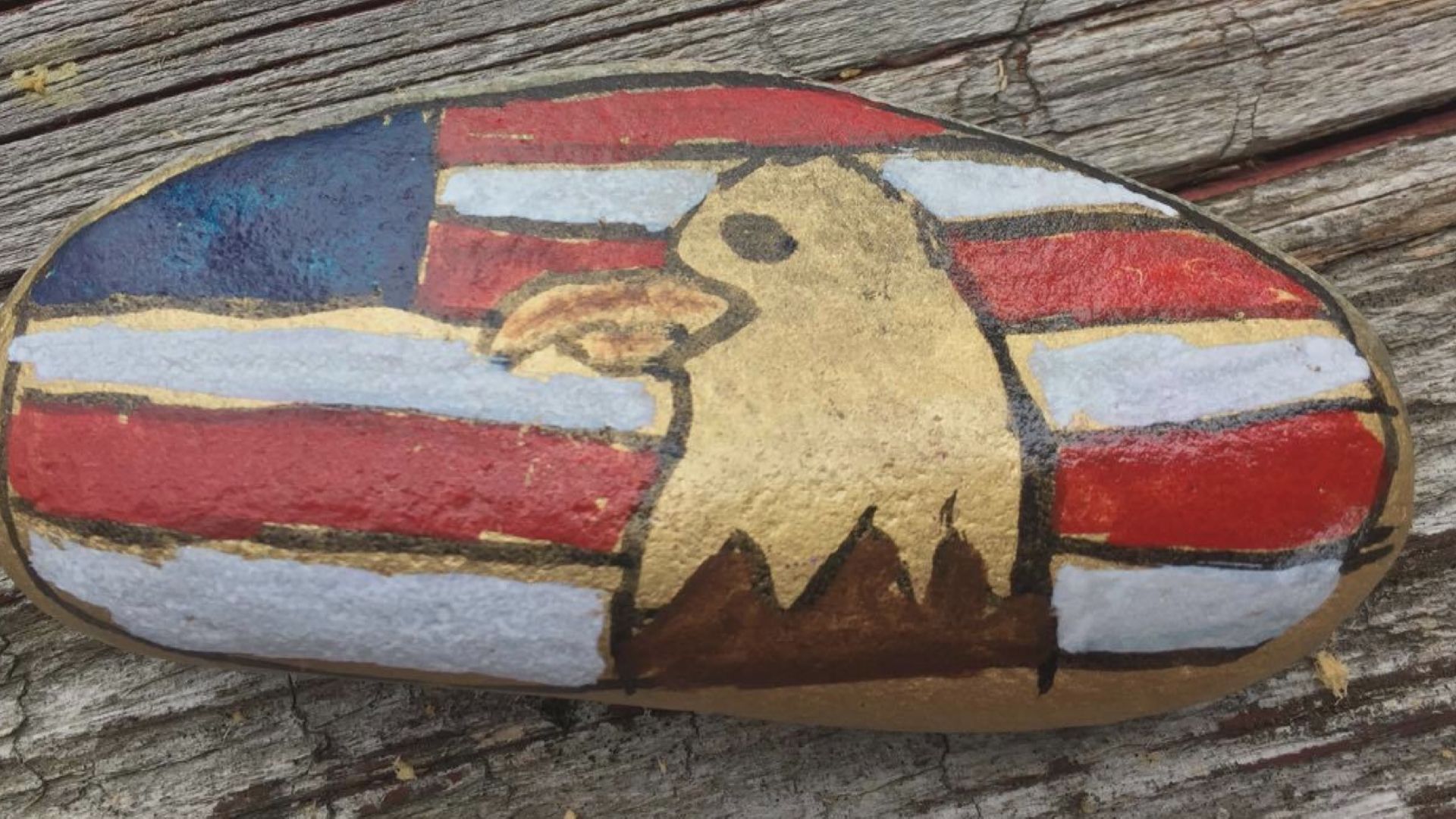 A reminder on this day filled with elaborate firework displays, that the simplest things can often bring the most joy.