The Volunteer legacy does not start or end with 76-year-old Joe Little Jr., but it runs deep in his family nonetheless.
Little, a 50-year UT football season ticket holder, has a special connection to the team after his father, Joe Littlle Sr., played for the Vols in 1938.
"They played two ways then," Little said. "He played center on offense and linebacker on defense."
That year, the Big Orange won the Southeastern Conference Championship undefeated, and went on to beat Oklahoma in the Orange Bowl.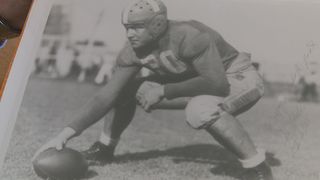 "Although there was no official national championship back then, Tennessee has good reason to claim that as one of our national championship games," Little said.
There are now four generations of Vols in his family, including his grandson – a current third-year student at UT.
As the team prepares for its match-up against Texas A&M on Saturday, Little plans to be there every step of the way.
The 935-mile journey to Texas isn't stopping other UT fans from cheering on the Vols in person.
On Monday, the UT Ticket Office confirmed to WBIR 10News it had sold out of all 6,000 of its allotted away tickets.
"Vol fans are good travelers. We expect to see a lot of orange at the Texas A&M stadium!" Little said.
It is only the third time the Vols have played against the Aggies and the first time the team will visit College Station. Both teams enter the game 5-0.
"It's going to be some hard-hitting on that field. This will be what some of the good old boys call a 'slobber-knocker!'" Little said.
RELATED: ESPN College GameDay to follow Vols to College Station for Texas A&M game